As tensions mount between South African citizens and foreign nationals in Rosettenville and Pretoria West, and a protest march is planned in Tshwane tomorrow, Home Affairs Minister Malusi Gigaba has issued a media statement addressing the apparent resurgence of xenophobia.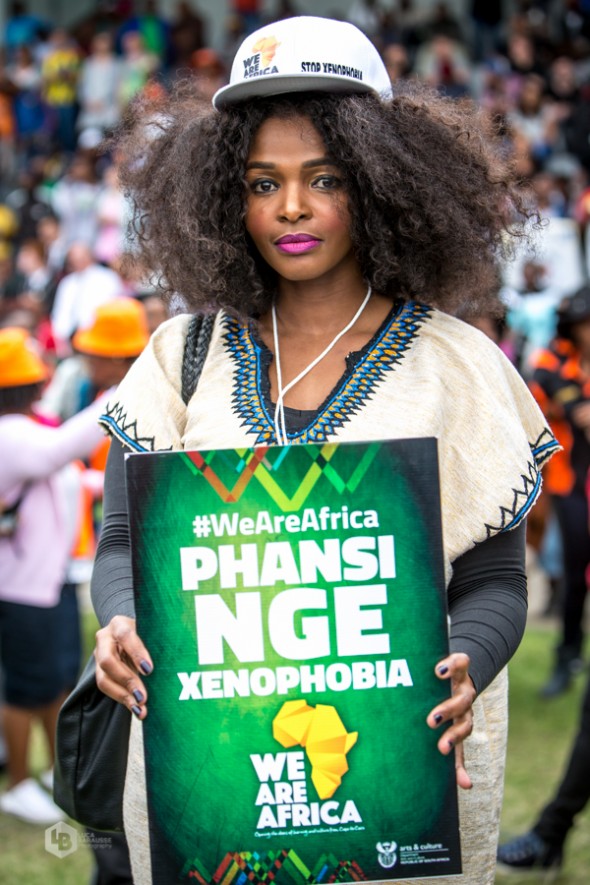 He said South Africa is not unique and that "as in other parts of the world, immigration has taken a centre stage in the life of the nation", and has proven to be an "emotive and contentious issue" globally.
He pointed out that the anti-immigrant sentiments are often seen where communities are affected and battling with unemployment, and where criminal activities (like drug peddling and prostitution) are perpetrated.
Gigaba stressed: "Reckless abandonment of the core values of Ubuntu will only lead us into a clumsy and irresponsible reaction. We must respond in a humane and lawful manner…
"There will be no progressive and sustainable victory in xenophobic violence."
Reports are in today that the latest spate of xenophobia has led to a retaliation in Nigeria where locals there have attacked South African-owned MTN's office.
Xenophobic violence was first experienced in South Africa in 2008, with attacks on foreign nationals mainly in Gauteng (Alexandra, Diepsloot and Tembisa) and the Western Cape.
According to an investigation by the SA Human Rights Commission (SAHRC), the reasons for the violence included poor communication, corruption and indifference, as well as police inability to deal with attacks and capacity problems.
In 2015, another wave of attacks was seen in KwaZulu-Natal and Gauteng. It was sparked by a labour dispute over the employment of foreign nationals.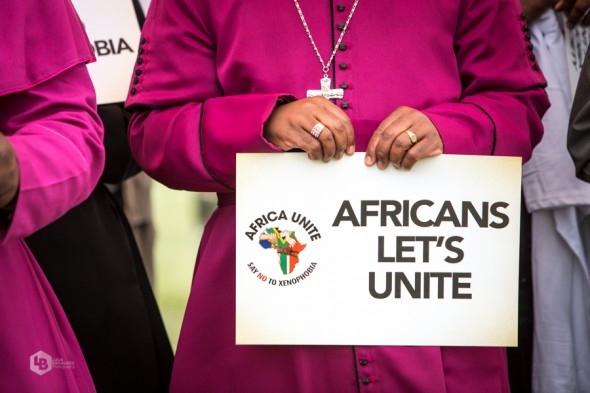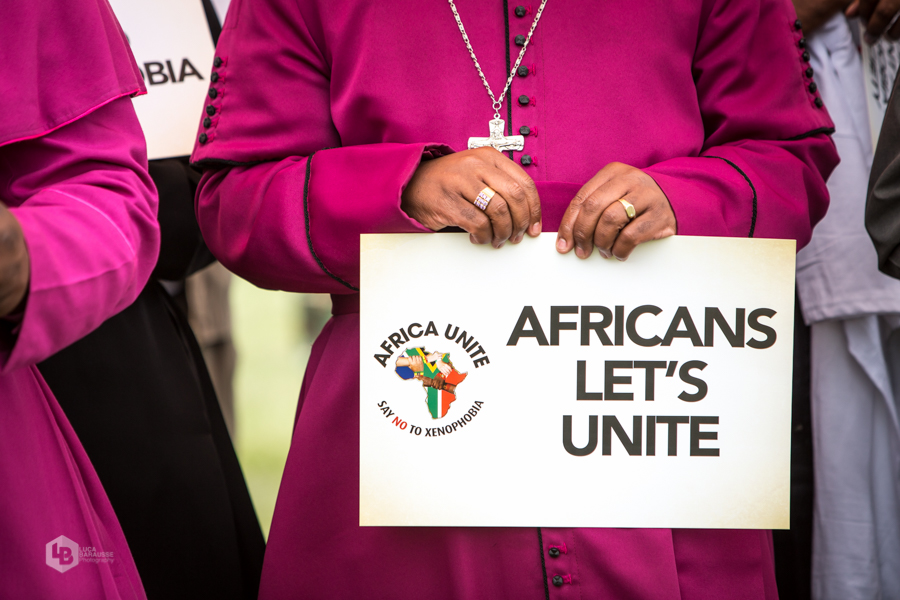 Gigaba said one of the recurring themes is "contestation over scarce resources in a climate of unemployment, poverty and other socio-economic challenges". He also pointed out that it is unethical businesses who employ illegal practises.
This year there are renewed incidents of violence against foreign nationals in Rosettenville and Pretoria West; and Gigaba said there are also communities agitating against foreign nationals.
In this regard, a protest march is planned for the 24th of February 2017, in the Pretoria CBD by the Mamelodi Concerned Residents. 
"I have met with protest organisers and have appealed to them to express themselves responsibly," said Gigaba.
"Government responded speedily to the latest outbreak of violence. We have directed all security officials to be visible in communities and to objectively deal with criminality, regardless of whether it is committed by a South African or a foreign national."
A delegation was also sent to Rosettenville last week to ensure law enforcement agencies are responding to community issues.
Gigaba reported arrests have been made for alleged drug peddling and acts of public violence.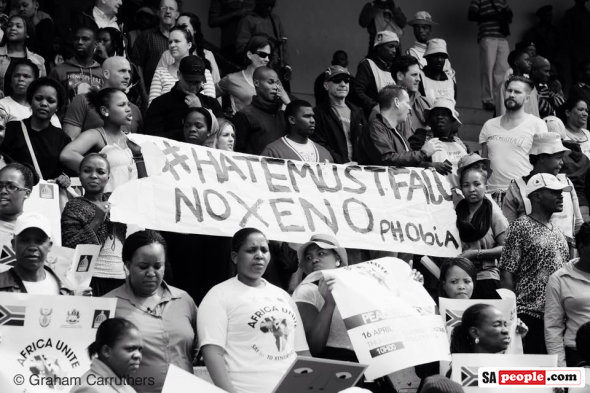 He said often it is business that incentivises irregular migration and that it's easier to target the dwellers of rundown buildings for instance than irresponsible buildings' owners.
"In this regard, a paradigm shift has been adopted, we will now target unethical businesses that employ illegal practises."
He said: "We have a commitment of the hospitality sector on the need to comply with SA's labour and immigration laws, especially the requirement to employ a minimum 60% of local people."
Gigaba reported that 63 people who were employed by the Spar without documentation were arrested at 3 Spar supermarkets. Of these, 19 females are detained at Pretoria Noord SAPS and 36 males plus 9 females are detained at Kameeldrift SAPS.
He said Government is deeply concerned about outbreaks of violence, which may result in loss of life and/or damage to property. 
He also pointed out that plenty of work has already been done by Home Affairs concerning Immigration and Border control, and the latest measures are not a knee jerk reaction to xenophobic violence.
He said he had communicated his approach to Johannesburg Mayor Herman Mashaba and "while I have been critical on the approach, I must commend him for his more measured statement condemning xenophobia. While we have different approaches, I am confident that none of us want to be responsible for any public violence or loss of life.
"I hold the view that we can better manage migration in a humane and responsible manner."
Gigaba said many improvements have been made at Marabastad Refugee Reception Centre – which was relaunched as Desmond Tutu Reception Centre last week.
A total of 33,339 persons were deported during the 2015/16 financial year.
"South Africa is amongst the most diverse countries in the world, we are a host to multiple nationalities from the world. I reject any insinuation or assertion seeking to cast us as mere xenophobes."
Gigaba said South Africans should not think because they are the country of Madiba that everybody loves us… as there are malicious people out there.
He stressed not all immigrants in SA are undocumented and nor are all criminals. He also said those who commit crime should not be profiled according to nationality.
"We have challenges, South Africa remains the most diverse country on the continent and is by many measures a beacon of tolerance and human rights," said Gigaba.
This cartoon wa done back in 2015 by @ThaRealMrTman for @thedailyvox #SayNoToXenophobia #Xenophobia pic.twitter.com/5PfOHNZftK

— Think Ahead Comics (@ThinkAheadComix) February 23, 2017
This is South Africa in two photos, we're stoning our brothers and sisters while the serpent looks on. #Xenophobia pic.twitter.com/T7mHbAwCT4

— Redemption (@luckymagudulela) February 21, 2017
#Xenophobia: A war of the poor against the poor https://t.co/5V2bRB0aCg pic.twitter.com/IPQF6qg1H3

— City Press Online (@City_Press) February 23, 2017
While we fight each other, those who exploit are laughing all the way to the bank #Xenophobia pic.twitter.com/3OioXdAcZO

— Amandla! (@AmandlaMobi) February 23, 2017
We might be Proudly South African but we embrace everyone living in our country. NO to #xenophobia

— Proudly SA (@ProudlySA) February 23, 2017