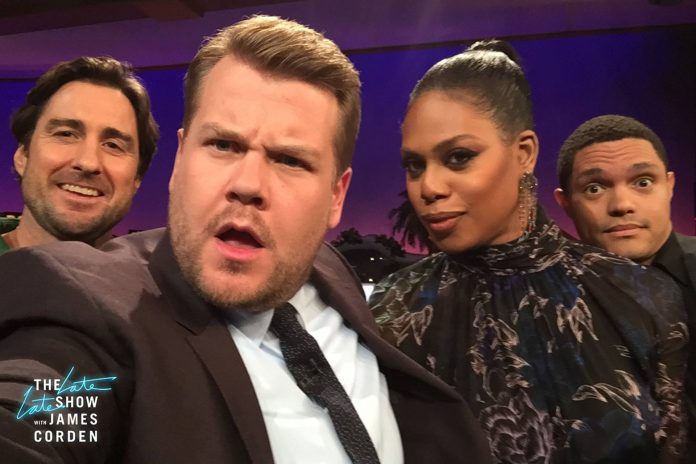 Trevor Noah had a laugh on British comedian James Corden's show 'The Late Late Show with James Corden' – discussing the days when his mother would chase him down the street yelling "stop that thief" when she couldn't catch him herself.
Trevor appeared on the show with American actress and LGBT advocate Laverne Cox ("Orange is the New Black") and Hollywood star Luke Wilson.
The group also discussed their flirting techniques. Trevor revealed he's too shy to flirt… unless it's a drive-through and he can flirt with 'the box' to get himself extra fries (chips).
Watch Trevor Noah on his mom's tactics chasing him as a child in South Africa
Watch Trevor Noah on James Corden's Late Late Show discussing flirting techniques