PRETORIA (Reuters) – South African police fired tear gas, water cannon and rubber bullets to disperse rival marches by hundreds of protesters in Pretoria on Friday, after mobs looted stores this week believed to belong to immigrants. (See photos at bottom of story.)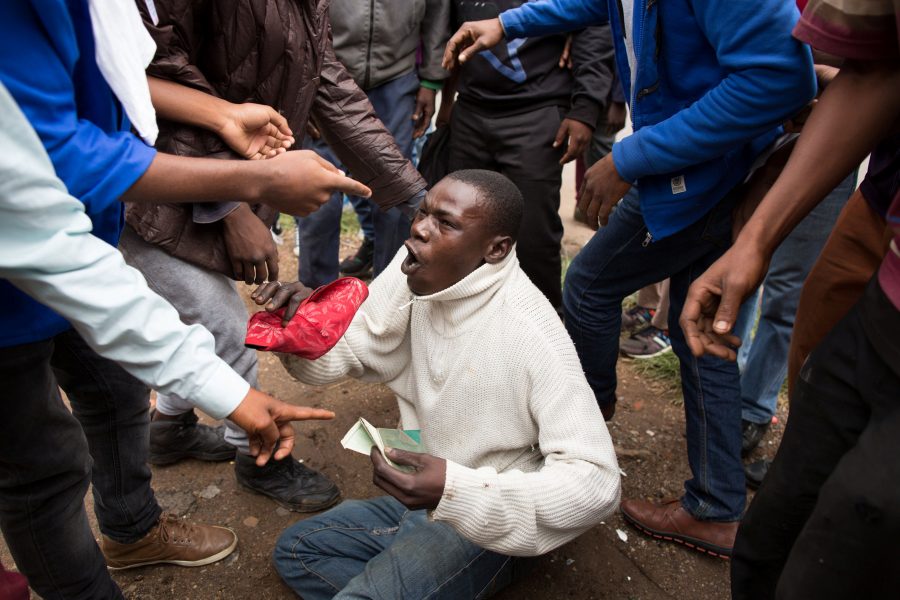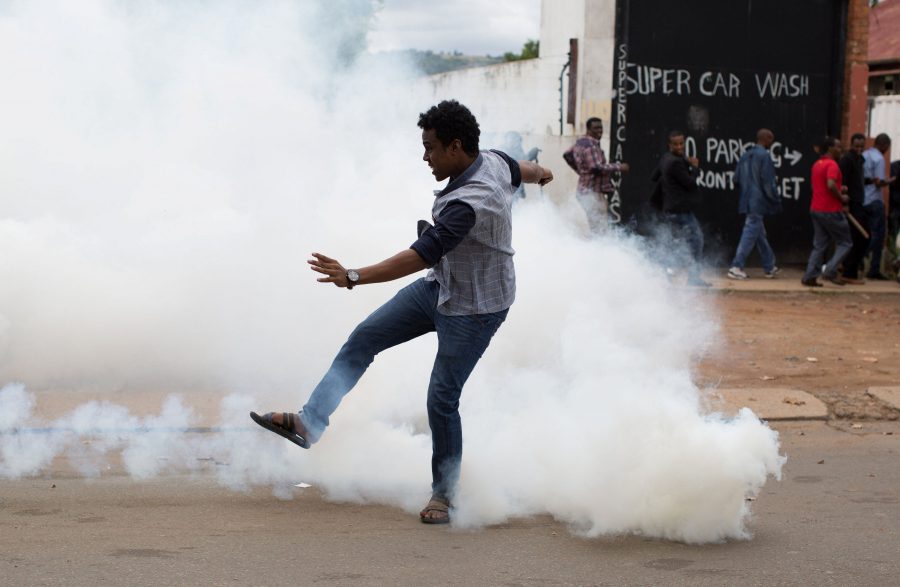 Anti-immigrant violence has flared sporadically in South Africa against a background of near-record unemployment, with foreigners being accused of taking jobs from citizens and involvement in crime.
Armed police had formed a barrier between rival crowds of citizens and non-nationals marching in Pretoria, but both sides began shouting at one another and brandishing rocks and sticks, prompting police to disperse the angry mobs.
Shops were shuttered in Marabastad, an area of western Pretoria where many foreign nationals have their stores, and roads were blocked as the marchers gathered. Some of the foreigners carried rocks and sticks, saying they were ready to protect their stores.
One Somali shopowner, 37, said he feared for his life. "My shops get looted a few times a year," he said.
The marches follow the looting this week of at least 20 small businesses believed to belong to Nigerian and Pakistani immigrants. Residents said they had attacked the shops because they were dens of prostitution and drug dealing. Some said they had lost jobs to the foreigners.
A 34-year old South African, who declined to be named, said a Zimbabwean took his job at a manufacturing plant because he was willing to work for less.
"The police must leave us alone so we can sort them out," he said, pointing at a group of foreign shop owners.
Random acts of violence, looting and destruction of property had occurred, Acting National Police Commissioner Khomotso Phahlane said.
"Over 24-hour period, 156 have been arrested," Phahlane told a news conference, and "those inciting violence will face prosecution." It was unclear how many of those in custody were South Africans and how many foreigners.
President Jacob Zuma condemned acts of violence between citizens and non-nationals, his office said in a statement on Friday. Zuma appealed to citizens not to blame all crime on non-nationals.*
Home Affairs Minister Malusi Gigaba on Thursday acknowledged violence had flared up against foreigners this year, adding that "unfortunately, xenophobic violence is not new in South Africa."
In retaliation, Nigerian protesters vandalised the head office of South African mobile phone company MTN in Abuja on Thursday.
Earlier this week, Nigeria's foreign ministry said it would summon South Africa's envoy to raise its concerns over "xenophobic attacks" on Nigerians, other Africans and Pakistanis.
(Writing by James Macharia, editing by Larry King)
* President Zuma acknowledged that the concerns raised by residents over crime in their localities were valid. He lamented the fact that the protest seemed to be hijacked by people with ulterior motives.
"The march… was anti-crime in the main. It was not an anti-foreigners march… If [however] there are specific issues like foreign nationals occupying houses and using those houses for criminal activities, that is what people [have an issue with].
"… If we have trafficking of young girls and prostitution… this will make people angry certainly. [But] it is a matter of how we handle the situation (sic).
"There is a recognised crime of human trafficking and those involved in it must be dealt with by the law," said President Zuma.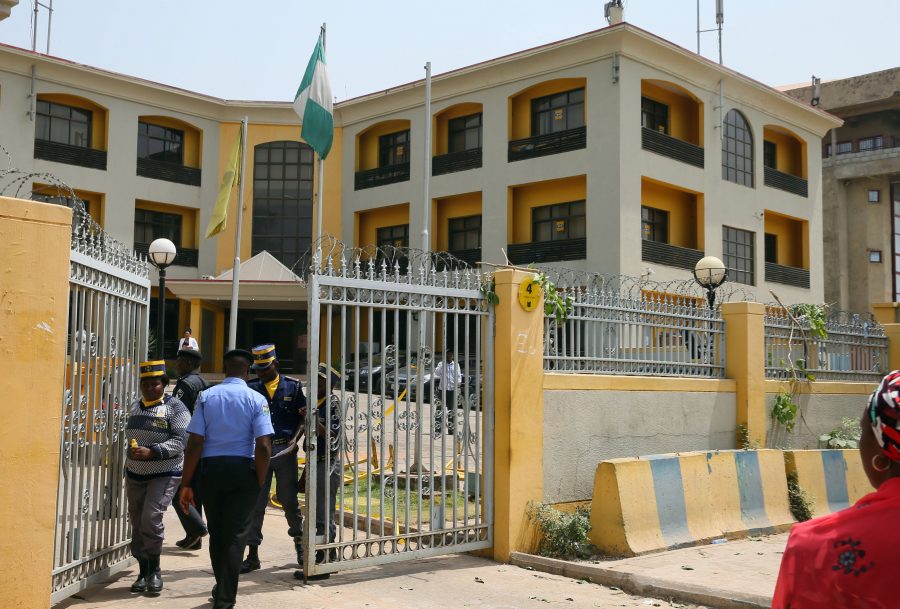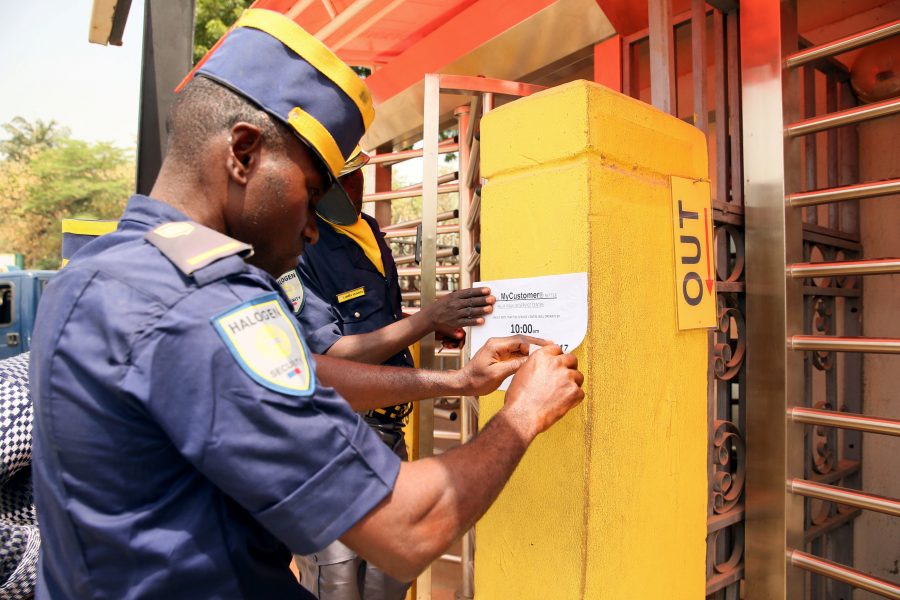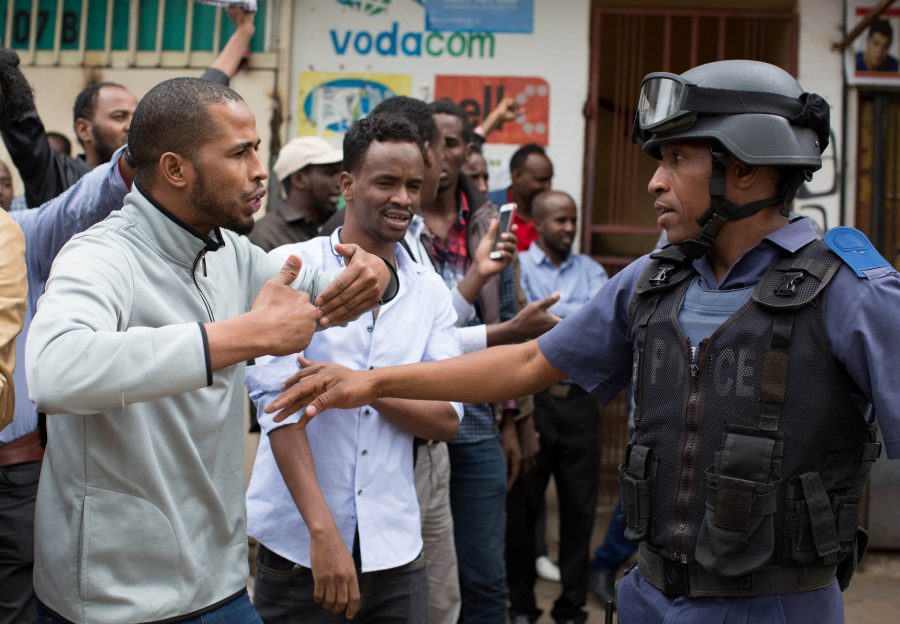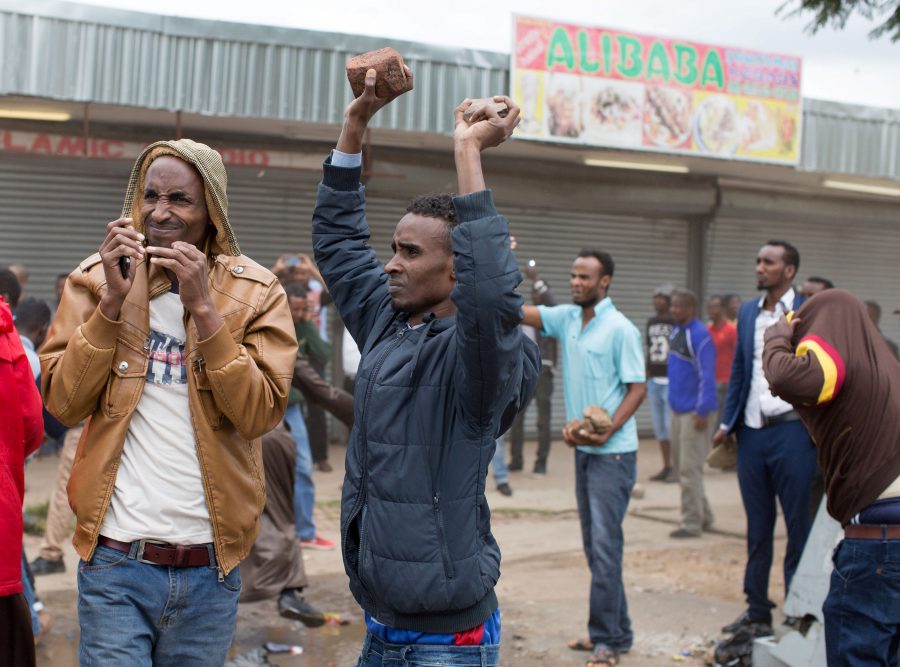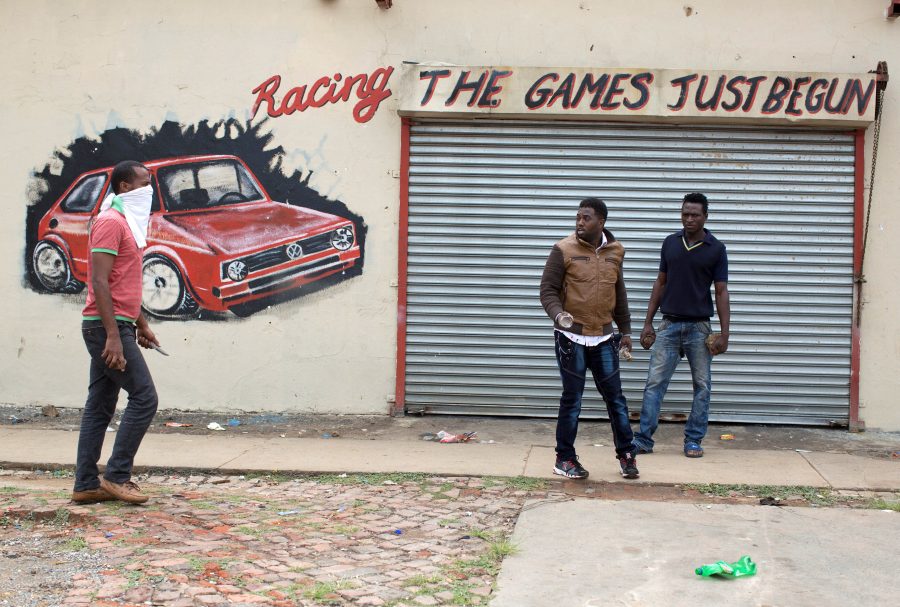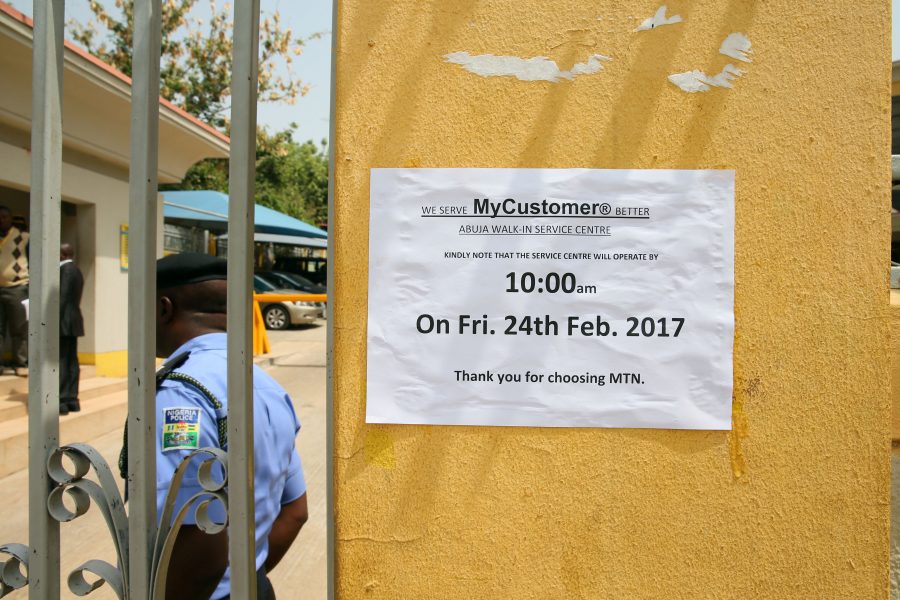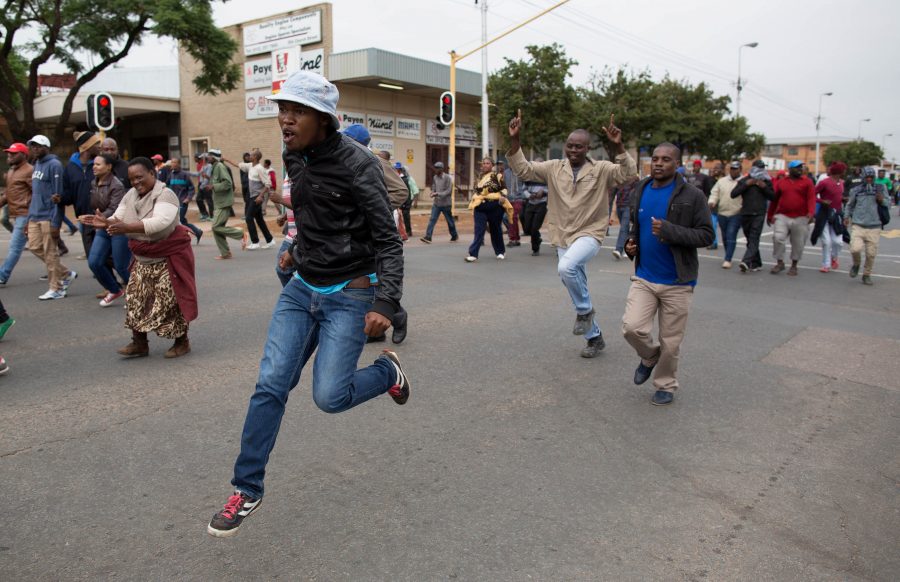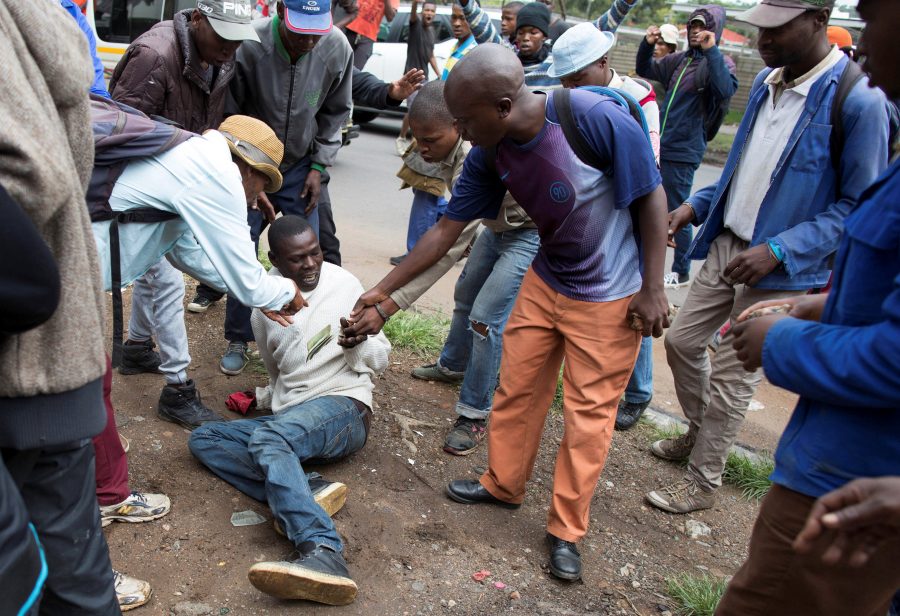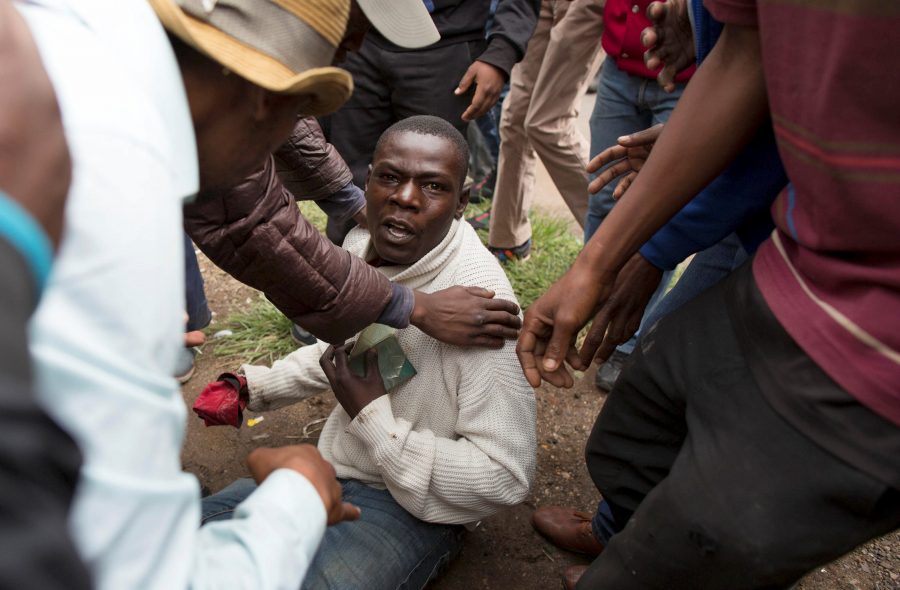 #TshwaneUnrest Police chopper trying to keep the groups apart. @News24 pic.twitter.com/X0AxH3KVpE

— Mpho Raborife (@MsRaborife) February 24, 2017
? "Fight crime, not fellow Africans." ✊?✊?✊? #Xenophobia #Foreignermarch #TshwaneUnrest pic.twitter.com/OrezIhZ8hh

— Karabo Mokgoko (@Karabo_Mokgoko) February 24, 2017
#TshwaneUnrest The situation outside the department of home affairs in the Pretoria CBD. @News24 pic.twitter.com/XY6QsU7gvI

— Mpho Raborife (@MsRaborife) February 24, 2017
A South African attacked by foreigners.They've got livers #TshwaneUnrest #Foreignermarch #Atteridgeville #Xenophobia pic.twitter.com/4c2go7GeA1

— Sundowns_Fanatic ⭐ (@Solomon_Madube) February 24, 2017