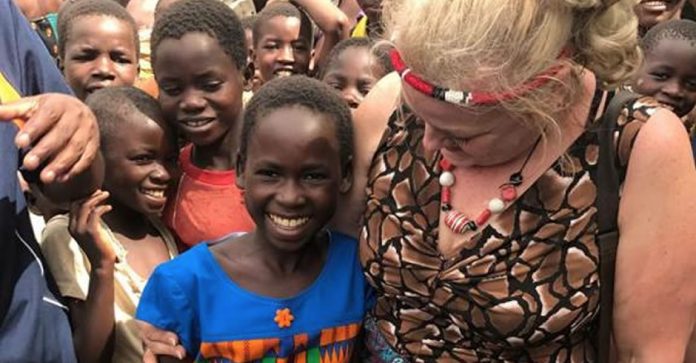 Rachel O'Neill's Little Dresses for Africa has been delivering dresses, made from pillowcases, to young girls in Africa since 2008. She's already delivered over 3.5 million dresses (and britches for boys)… but recently she was reminded of just why she started this 'little' non-profit organisation.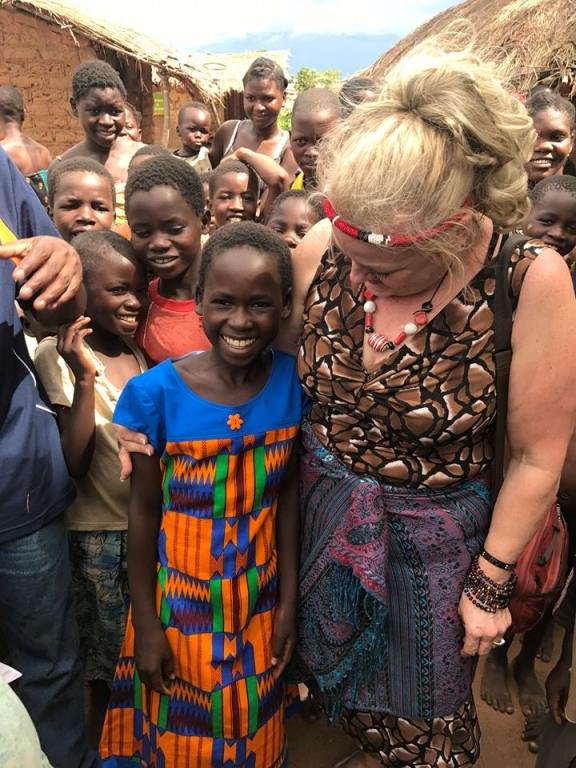 In a post on her blog this week – after returning from the opening of a primary school in Malawi – the American wrote:
"It happened on our way to visit with Chief Kachindamoto and check on the building of the hostel structure. We were able to personally deliver a "Bucket of Hope" to a few widows in dire need… [These buckets contain supplies such as salt, oil, sugar, flour, rice, a mosquito net and a Bible in their language.]
"On our way to one in particular we were walking along a muddy road (it's rainy season) and as the group moved ahead, I noticed a little girl who was trying to follow us as we walked.
"She was shy and I quickly spotted the reason – she was only wearing a skirt as her dress, but the elastic was worn and stretched out and no longer held it up. She had the skirt wrapped bunched up and held up against her chest to cover herself the best she could.
"The moment I saw her I remembered why we were there: to honour and protect little girls… and I had to do something immediately. I let the others walk ahead and I went back to the van to rummage around until I found a dress that I thought would fit her.
"It was gorgeous and I brought it out and I took her by the hand and showed it to her and then put it on over her worn out skirt. Her smile is with me still. I can picture it in my mind and luckily I was able to snap a shot so now you also can know her.
"She represents the very essence of what we try to do. We want to bring dignity to little girls. We want to honour them. We want to bring them hope.
Speaking to the many people – from 81 countries (!) including the US, Australia, Haiti and even Guatemala – Rachel said: "Your little dresses do that for them. It's why you stay up late and get up early, sewing your little dresses for children who you will never meet…"
Little Dresses for Africa distributes dresses – made from pillowcases – throughout many parts of Africa.
According to their website the pillowcase pattern is used because it's the simplest, and the hem is already in the material so even a novice can get involved in this worthwhile project.
Of the little girl who reminded her of the essence of her project, Rachel says: "I wish I knew her name but I didn't ask her. I don't know it, but God does. She's one of his children. I won't forget her."
MORE
www.littledressesforafrica.org