Following a solid downpour of rain, one of the small dams on the Sabie River – in South Africa's Kruger National Park – burst Saturday night, leading to one bridge being washed away and the Lower Sabie low water bridge flooding on Sunday morning!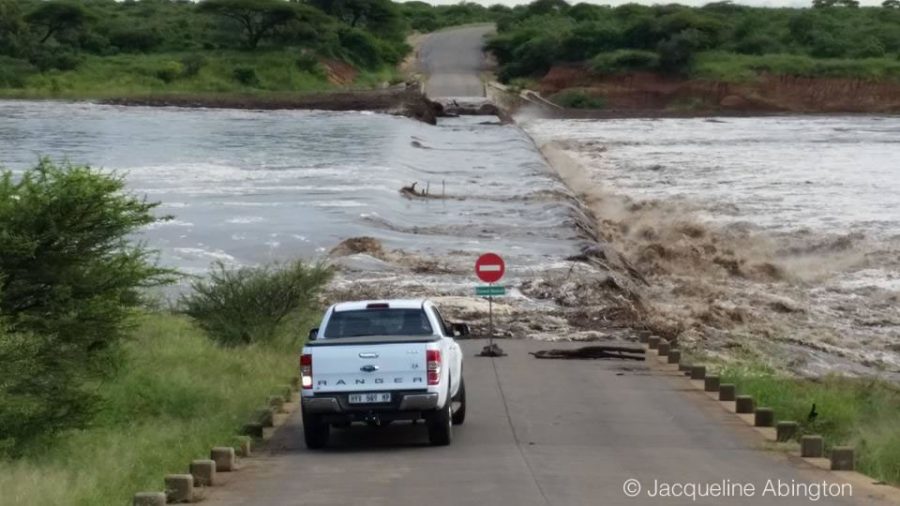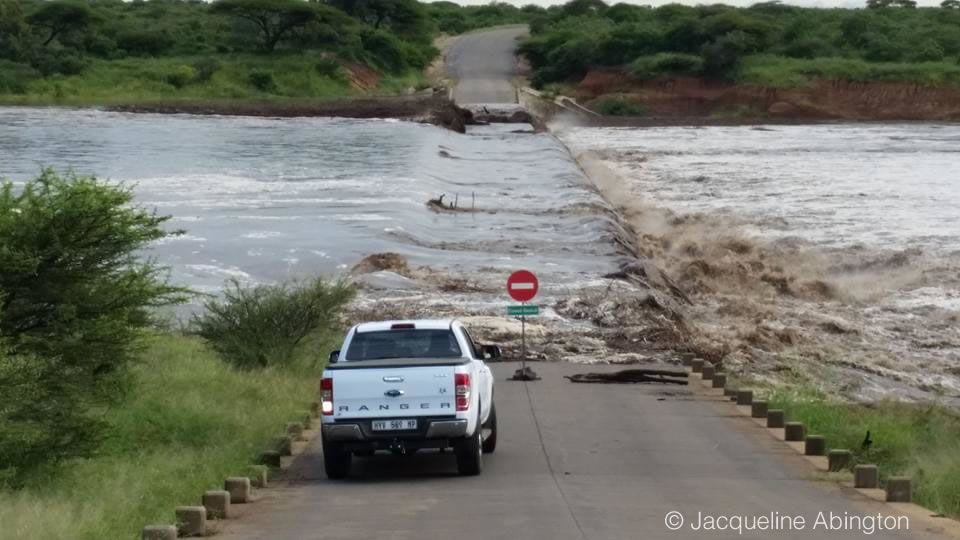 Jacqueline Abington was on the S30 (Salitjie Road) when the dam burst.
She described it as "hectic!" Watch Jacqueline's video below.
With the rain stopping, the water has since cleared and vehicles are once again permitted to cross this bridge. (SANParks has been praised for its swift response in clearing the debris.)
However, William Mabasa, Acting Head of Communications at SA National Parks (SANParks), said the burst dam had also caused "serious road damage on the way towards Tshokwane from Skukuza, some 5 kilometres after the Sabie River high water bridge…
"Therefore the H1/2 between Tshokwane and Skukuza is closed and might remain closed for a few months."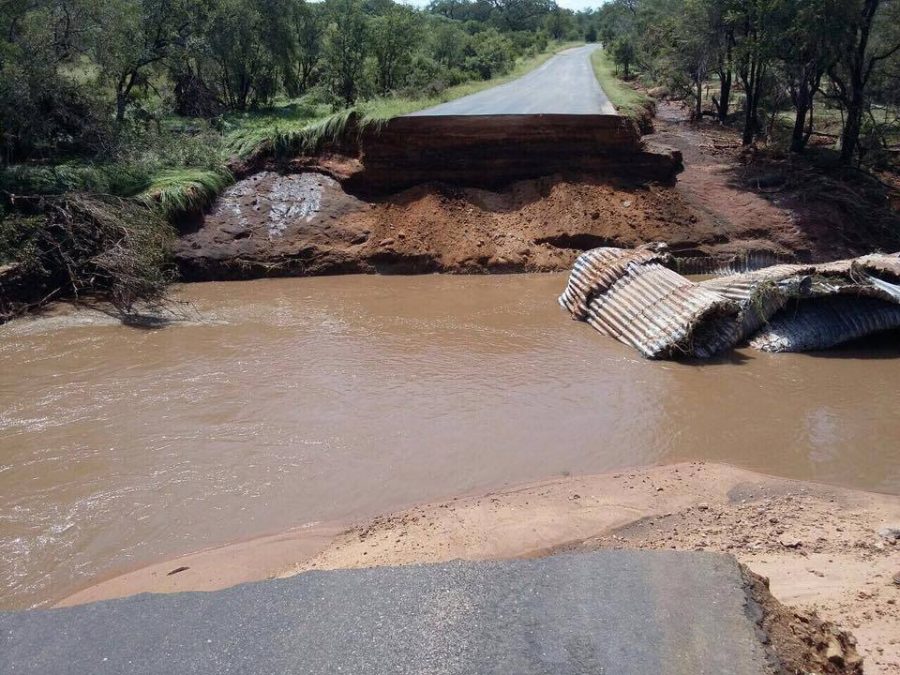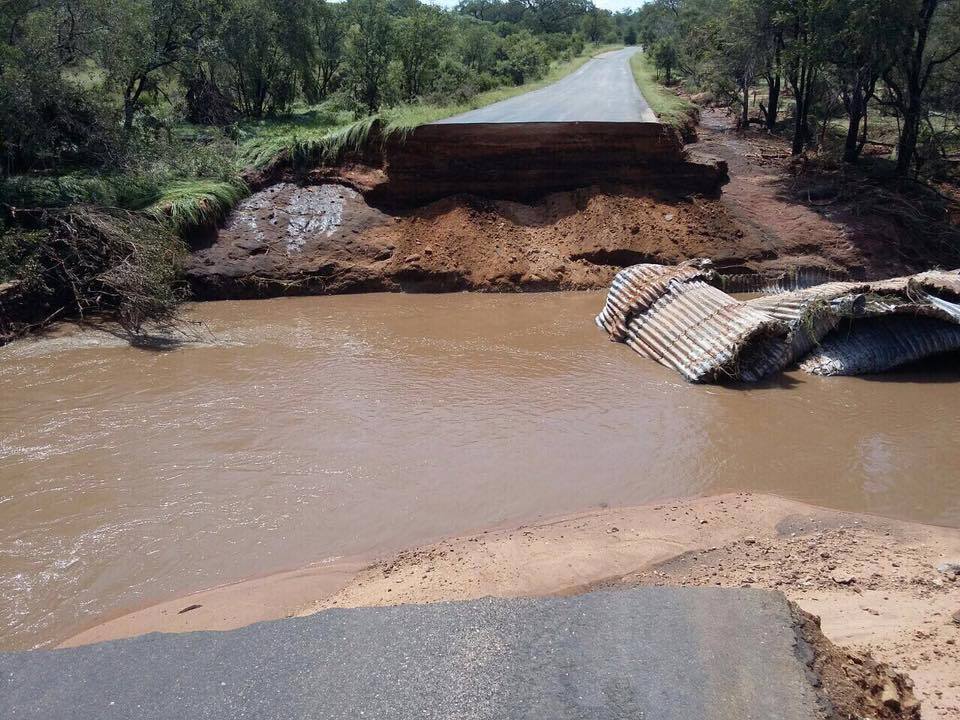 He said it would probably be at least two weeks before a detour has been built, calling the damage an "unforeseen act of nature".
In the meantime, he said, the only access road to the North and to the South between Skukuza and Tshokwane will be via the low water bridge.
Watch Lower Sabie low water bridge flooded, Kruger National Park
Update, 01h15 Monday 6 March 2017: Jacqueline says that "it has just started bucketing down again! A very wet park…"