Approximately 2,400 people have been left destitute after the huge fire which raged through Mandela Park in Imizamo Yethu informal settlement in Hout Bay Valley, South Africa. The fire, which began late Friday night, caused at least two deaths, with many reports (including a tweet from the Democratic Alliance) putting the number of fatalities at nine.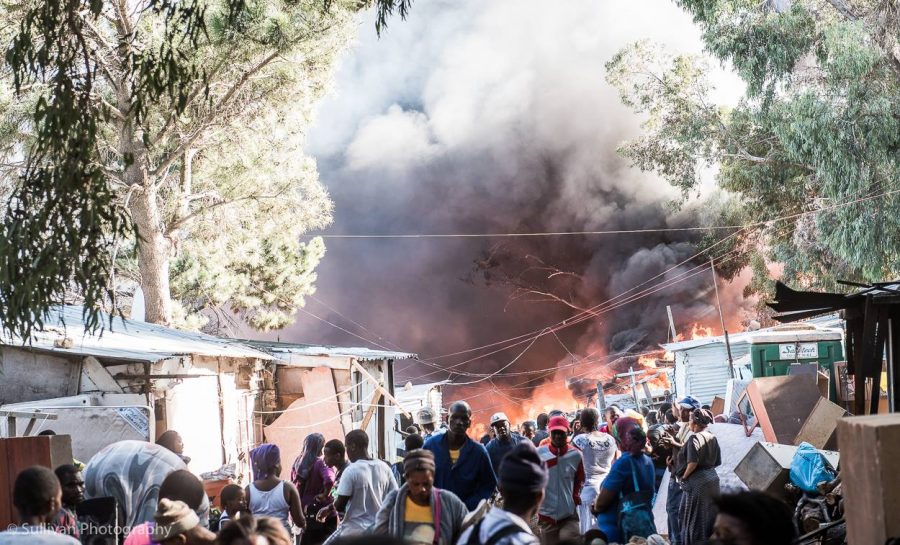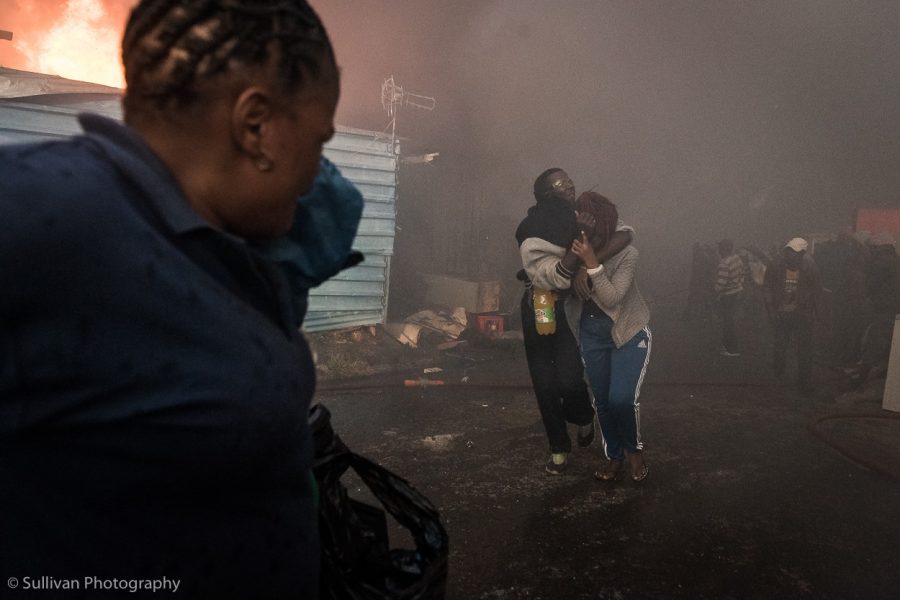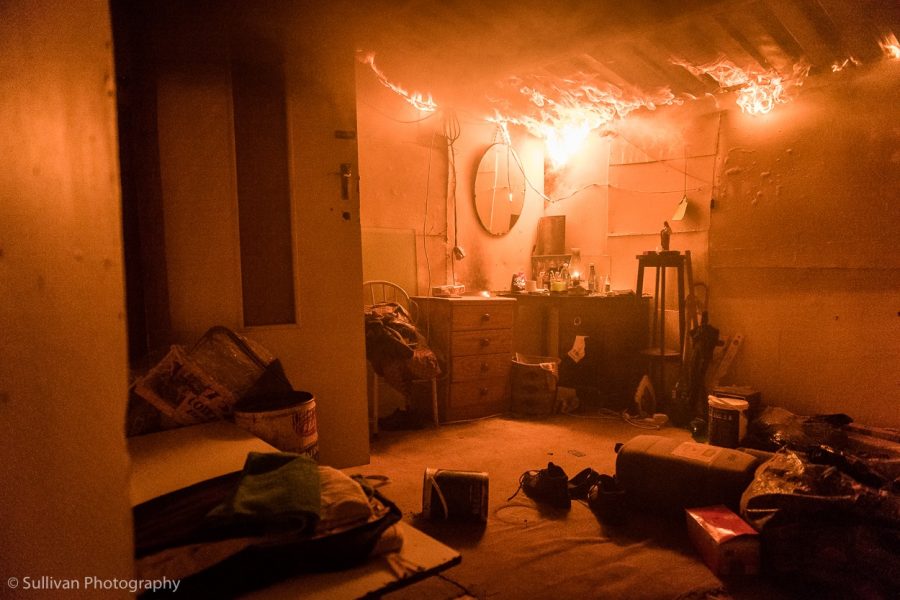 Firefighters battled to get access to the fire, partly because of there not being a good access route and partly because of roads being blocked by residents fleeing and by 'fire tourists' wanting to watch the horrific scene. The fire was made worse by the extremely dry conditions as the Western Cape remains gripped by a devastating drought.
Tonight there have been calls to please help if you can. Over 650 shacks on the mountainside have been gutted. Families tried to flee with whatever they could carry from a TV to a frightened family pet, but most of their possessions have been burnt in the fire.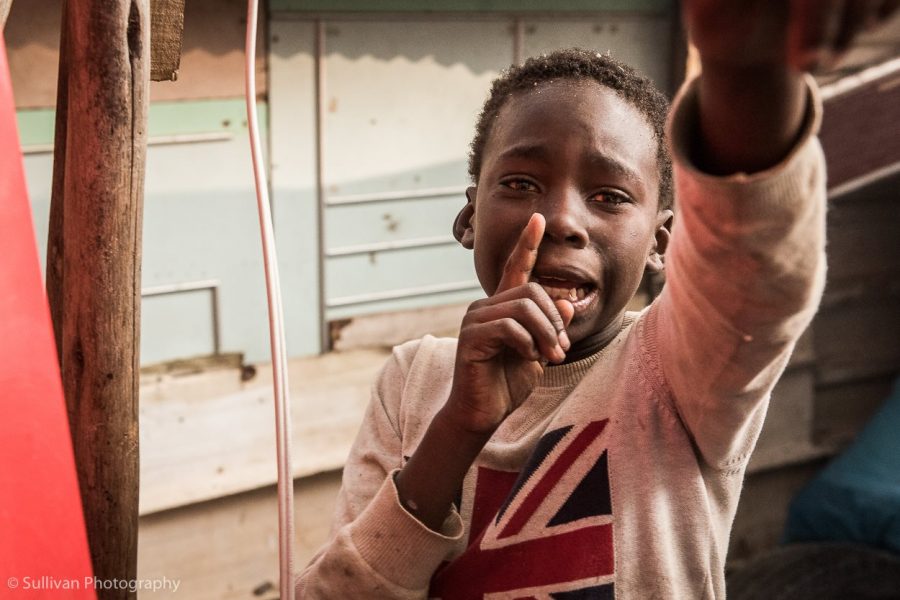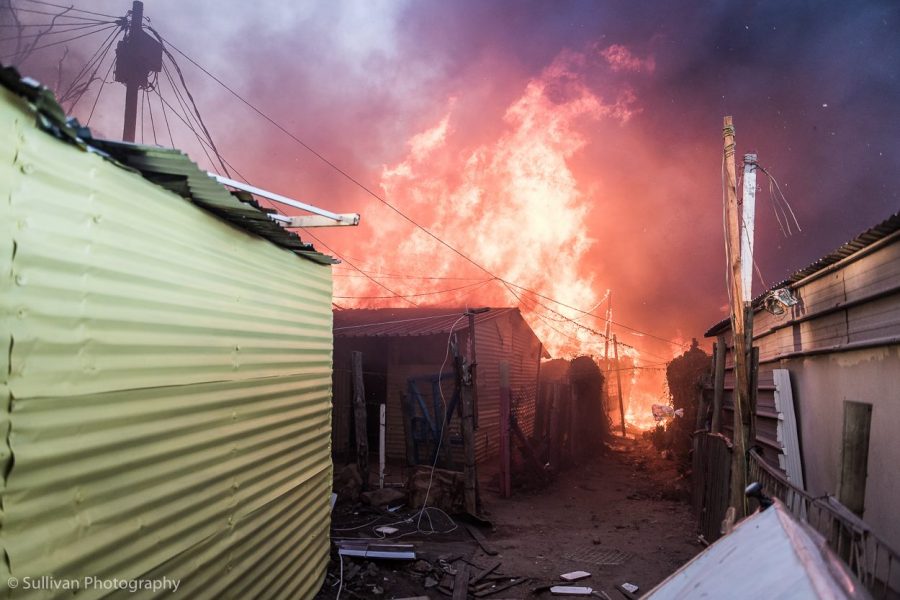 Volunteer Wildfire Services (VWS) said: "People in #ImizamoYethu really need your help, please help with donations."
Regular SAPeople contributor and photographer Justin Sullivan said: "I've never experienced such heart wrenching scenes… Please support by dropping off donations." (Please see Justin's video below… and while we're here – a BIG shout out  to Justin for risking his own life to bring awareness to the rest of us about what's going on.)
Donations Required Include:
Non-perishable food, bedding, diapers, appliances, anything you think would help if it happened to you.
Capetonian DaviD has compiled a useful list of items that can fit in a bucket, costs about R300 to make, and will help a family with food safety and hygiene:
4 cups, plates and bowls (plastic or enamel)
4 sets of cutlery (knife, fork, spoon)
2 dish towels
4 toothbrushes and a tube of toothpaste
4 face cloths and a towel
2 toilet rolls and a 10-pack of sanitary pads
Please drop off at Thula Thula Hout Bay or Hout Bay fire station.
For Donations from Overseas – please see the pinned post at the top of Thula Thula Hout Bay's facebook page.
For Animals:
DARG needs bedding, burn medication, food, bowls, leads and collars for #animals injured in the #ImizamoYethuFire.
Please contact DARG
#ImizamoYethu fire – Drop off point for donations at Thula Thula – https://t.co/PJfiMKckjB or @PicknPay's, @OakhurstSpar and Fire Stations pic.twitter.com/RnPeOOfNuw

— VWS Wildfires (@vwsfires) March 11, 2017
DARG, in #HoutBay, needs assistance to help look after the animals & pets hurt, injuried or displaced in #ImizamoYethuFire https://t.co/vJW6sUNOby

— VWS Wildfires (@vwsfires) March 11, 2017
@vwsfires Here is a list of items that can fit in a bucket, costs about R300 to make, and will help a family with food safety and hygiene. pic.twitter.com/focr7kN33L

— DaviD (@diginza) March 11, 2017
#MandelaPark Aftermath of the fire. It seems to be largely extinguished. 2 choppers still water-bombing the area. @MoniqueMortlock pic.twitter.com/WUOzdRnfxS

— EWN Reporter (@ewnreporter) March 11, 2017
Watch Justin Sullivan's Video of the #HoutBayFire
View more photos by Justin Sullivan of the #ImizamoYethuFire
All Photos © Justin Sullivan. Republished here with kind permission of SullivanPhotography. 
View more photos on Justin Sullivan's pages:
www.facebook.com/SullivanPhotographyZA/
www.twitter.com/Sullphotography