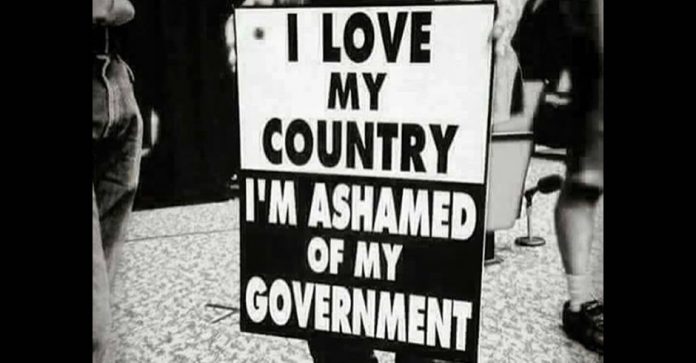 Thousands of South Africans are heeding the call to unite in solidarity, to no longer only sign petitions or complain… but to stand up and be counted in their disapproval of President Jacob Zuma and alleged corruption in the country. If the buzz on social media could be measured, it looks like this Friday – 7 April 2017 – is going to be a BIG day in SA…
Here's the message that (almost) everyone – from users of WhatsApp to Facebook and Skype – is sharing. There's no source quoted in the message… the point is that this is for all South Africans:
"So apparently Friday the 7 April is when South Africa will shut down. Every citizen, every city, every one that cares about our country.
"Not because of the DA or any political party but because of South Africans.
"Do not go to work, or to school or do anything unless you're taking to the streets in protest.
"On Friday, the 7 April South Africans need to take to the streets in masses… wherever you are, with signs of protest to make our collective voice heard.
"Block highways, stand with your communities, go to political houses, go to prayer meetings, arrange your own marches. Do whatever you can to make your voice heard.
"I will no longer be supporting corruption and the evil that has plagued our beautiful country. I will be joining a nationwide shutdown.
"On Friday the 7 April the people of South Africa, regardless of race, or political affiliation will stand up against Zuma & every single other corrupt official.
"Together, South Africa will rise! #ZumaMustFall #SouthAfricaMustRise
"Share this message with everyone you know."
According to one facebook page, conveners are needed within each town around the country… responsible for their local march, and to make sure it is conducted within the parameters of the law. For instance, the council needs at least 48 hours' notice of the intent to march and the route to be taken.
The reference to the DA is in relation to the march being organised by the DA – for all political parties – on Friday:
A similar call has been made by the DA Abroad for those in the UK, for Saturday: