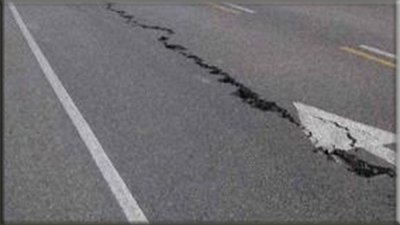 PRETORIA – No fatalities have been reported in the North West province following an earthquake which shook parts of the province on Monday; and Emergency Services have urged South Africans to stay calm if there are any other tremors in the following few days.
North West Department of Local Government and Human Settlements on Monday said the earthquake had rattled Dr Kenneth Kaunda District, particularly Klerksdorp and Potchefstroom.
The department said two towns were struck by a 5.2 magnitude quake, which originated from about five kilometres below the surface of the earth.
"The epicentre was within eight kilometres of the North West town of Stilfontein," said the department.
The department's MEC Galaletsang Gaolaolwe said a team was dispatched to assess the damage, and "thus far, no fatalities have been reported".
Eskom reported no damages other than power failure which has already been restored.
The MEC said the Chamber of Mines and the Department of Minerals Resources have also informed the department that there were no injuries encountered as a result of the earthquake.
The tremor was also felt in parts of Gauteng.
An even larger earthquake – measuring 6.5 magnitude – was experienced in neighbouring Botswana on Monday. It was apparently it's biggest ever, and occurred in an area near the Kalahari Game Reserve… which caused aftershocks felt in Zimbabwe and across South Africa – including Limpopo, North West, Mpumualanga and Gauteng where people reported buildings shaking.
Emergency Services say locals should not panic, and should find places of safety if there are any other tremors this week.
Partly sourced: SAnews.gov.za
VUT students breaking the glass in the library trying to get out becacuse of the #earthquake that almost traumatised them.#tremor pic.twitter.com/aYdpWZWgru

— BCWYWF (@DCharantino) April 3, 2017
More photos from a supermarket after this evening's #earthquake here in Botswana. pic.twitter.com/mYccvgcqXp

— Bakang Mokhupuki (@bk_khups) April 3, 2017
According to experts last night's #earthquake apparently the biggest ever recorded in Botswana. https://t.co/XxRNdBV6AY pic.twitter.com/oMKv43SACO

— Botswana Government (@BWGovernment) April 4, 2017
That wasn't an #earthquake that was the #Rand hitting the ground! #junkstatus

— Didi Schoeman (@didischoeman) April 3, 2017
A 6.8 magnitude earthquake in #Botswana has led to considerable #tremors in South Africa. Read more here >> https://t.co/NZ1wwGUO4G pic.twitter.com/r3AHIhnxaW

— SABC News Online (@SABCNewsOnline) April 4, 2017