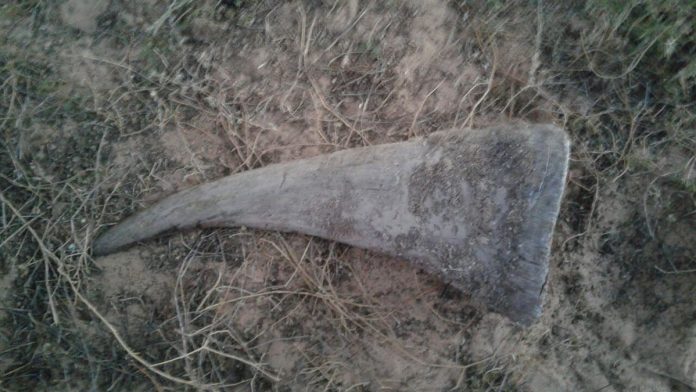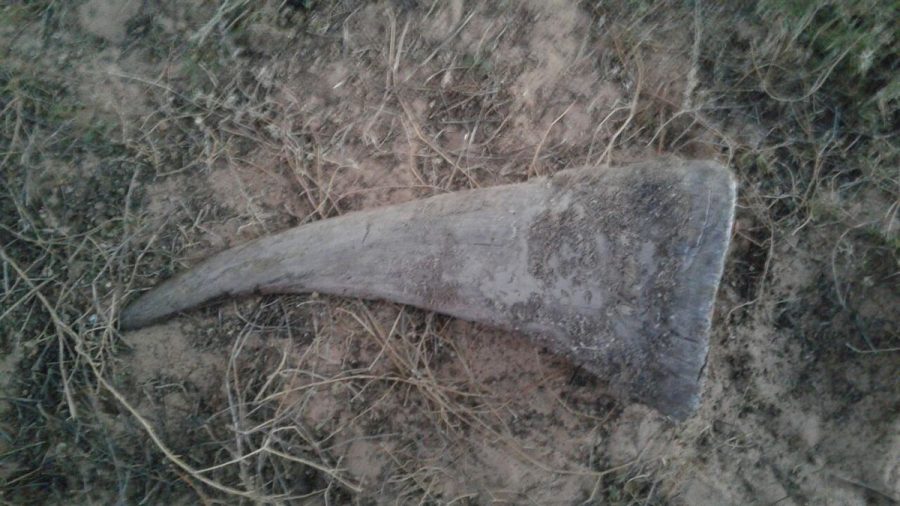 MOKOPONG: A collaborative effort by police and farmers has led to the apprehension of two suspects, both aged 35. The pair is expected to appear in the Ganyesa Magistrates' Court on Monday 08 May 2017 on a charge of rhino poaching… while a third man is under police guard in hospital after being wounded during a shoot out with police.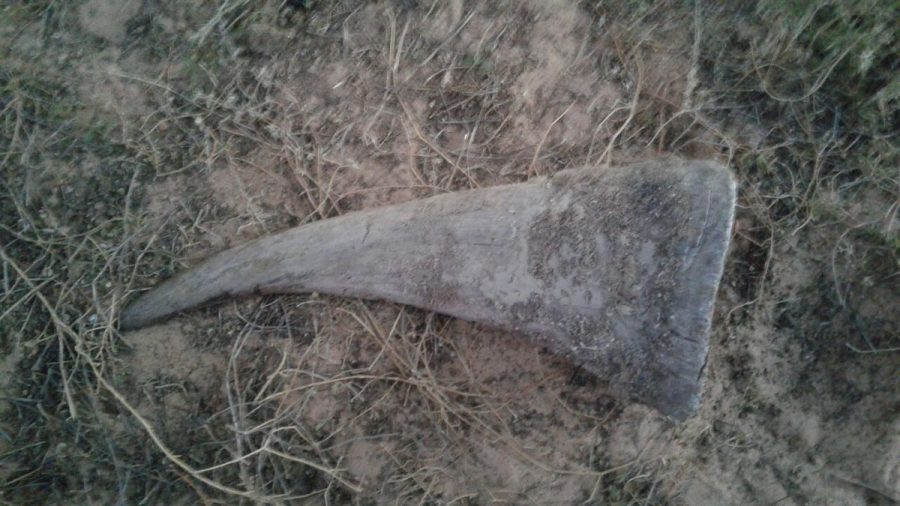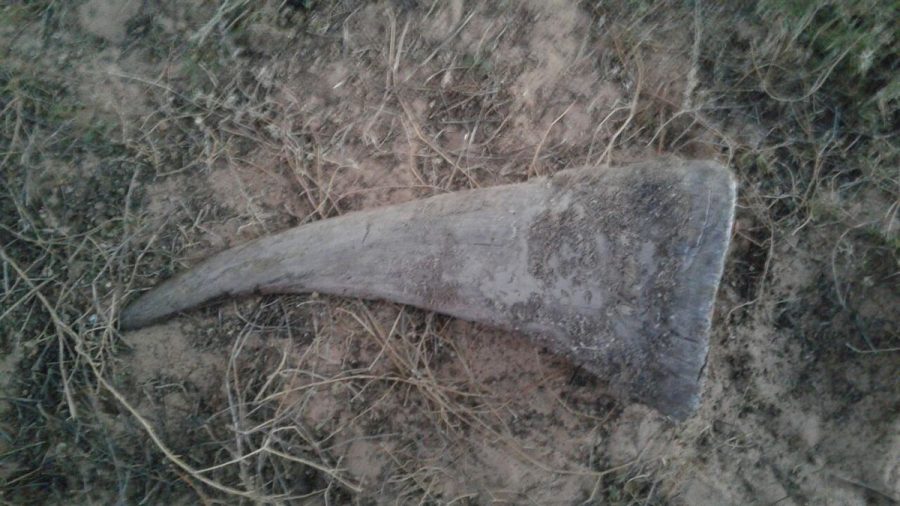 The suspects allegedly shot and dehorned a rhino at a game reserve in Mokopong along the Botswana-South Africa borderline on Friday, 5 May 2017, according to North West South African Police Services (SAPS).
Shortly after the rhino was shot, police were tipped and an intensive search was launched by members of Vryburg K9 Unit, Crime Intelligence and the Provincial Tracking Unit… with the assistance of neighbouring farmers.
The suspects – who were still inside the game reserve – spotted the police and fired shots at them. The police returned fire and in the process one suspect was wounded and taken to hospital for medical treatment.
According to information, two other suspects fled the scene, but one of them was arrested in Mokopong the following day while the other one was eventually arrested in Morokweng village on Sunday, 7 May 2017.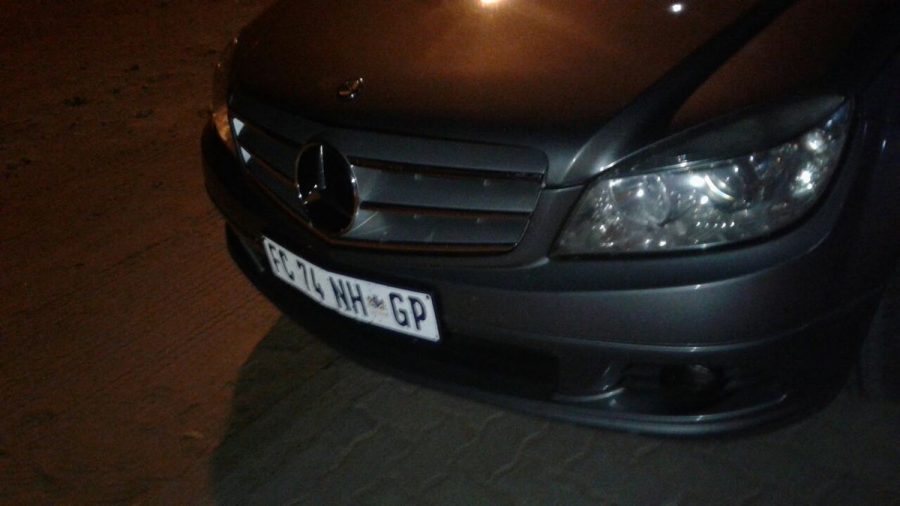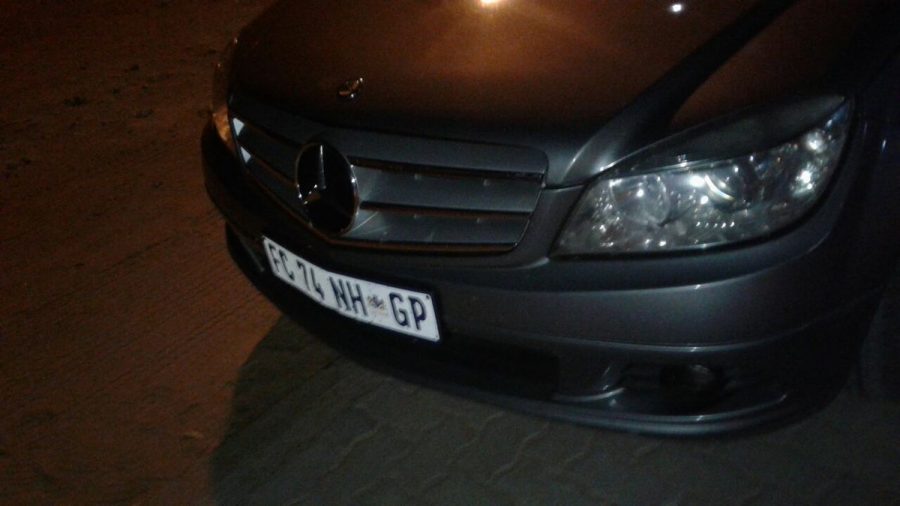 A suspected stolen and illegal firearm, the suspects' vehicle and both rhino horns were recovered at the game reserve. The third suspect is still admitted at the hospital where he is under police guard.
The North West Provincial Commissioner, Lieutenant General Baile Motswenyane lauded the police who worked in partnership with the farmers to ensure that the suspects were arrested.
She said that the success is an indication that collaborative and consultative effort in accordance with the back-to-basics approach are key in the fight against crime.
#sapsNW Two rhino poachers arrested after rhino was shot & dehorned @ game reserve in Mokopong, be in court 08/05.SWhttps://t.co/Mj6mq08FUg pic.twitter.com/r4DwLN59eH

— SA Police Service (@SAPoliceService) May 7, 2017