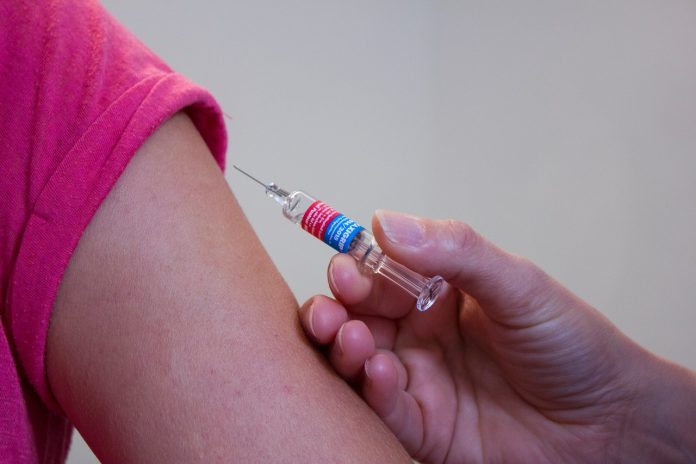 PRETORIA – In response to the recent measles outbreak – confirmed by Gauteng Health MEC Gwen Ramokgopa – the City of Ekurhuleni has rolled out an emergency measles vaccination campaign.
The campaign will run at all clinics across the city until Friday, 12 May. The city has encouraged parents to get children from ages six months to five years vaccinated, irrespective of their immunisation status.
There have been 17 confirmed cases of measles in Gauteng in the past month, which is "not normal" according to Department of Health senior medical adviser Dr Chika Somugha. There were only 11 cases over the entire last year.
Most of the 17 are children between five and 15, with one under five and one 45-year-old adult.
IOL reports that 10 of the cases are linked to one family who held off getting vaccinations because of their religious beliefs.
Also called Rubeola, measles is an infectious viral disease that causes fever and a red rash on the skin, typically occurring in childhood. Signs and symptoms of measles include coughing, runny nose, inflamed red itchy eyes, sore throat, fever and a red blotchy skin rash.
Ekurhuleni spokesperson Themba Gadebe said the best way to ensure that the children are protected from the virus is to get them vaccinated.
There have been two measles cases in Ekurhuleni, one in Tshwane, and the rest in Lenasia South and Houghton.
"Measles is a very contagious disease that can spread through contact with infected mucus and saliva. An infected person can easily release the infection into the air when they cough or sneeze," said Gadebe.
He reminded parents to ensure that they bring along their child's clinic card when visiting health facilities for immunisation.
Measles Facts – according to WHO (World Health Organisation)
Measles is one of the leading causes of death among young children even though a safe and cost-effective vaccine is available.
In 1980, before widespread vaccination, measles caused an estimated 2.6 million deaths each year.
In 2015, there were 134,200 measles deaths globally – about 367 deaths every day or 15 deaths every hour.
Measles vaccination resulted in a 79% drop in measles deaths between 2000 and 2015 worldwide.
In 2015, about 85% of the world's children received one dose of measles vaccine by their first birthday through routine health services – up from 73% in 2000.
During 2000-2015, measles vaccination prevented an estimated 20.3 million deaths making measles vaccine one of the best buys in public health.
Sources include: SAnews.gov.za, WHO.int
MORE ON MEASLES
who.int/mediacentre/factsheets/fs286/en/