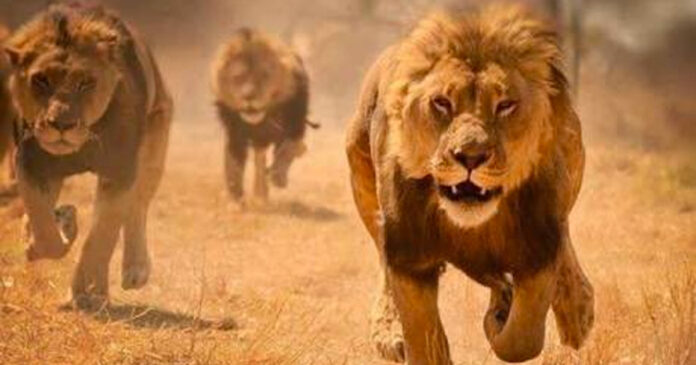 Five lions have escaped from South Africa's famous Kruger National Park.
Mpumalanga police have confirmed the escape, and say the lions are still on the loose. Game rangers are trying to locate them.
Police spokesperson Brigadier Leonard Hlahi says the lions are believed to be near the N4, Mananga… close to the Swaziland border.
Mpumalanga residents – particularly motorists and pedestrians – are urged to be vigilant! The lions have allegedly already tried to attack cattle.
South African National Parks (SANParks) spokesperson William Mabasa says it is likely that one lion dug a hole under the fence, and the others followed. He told the SABC that the fences are regularly inspected, and that once the hole is found it will be closed.
If you spot any of the lions, please immediately notify the police in your area.
Watch Game Rangers Searching for the Escape Lions, Kruger National Park, South Africa
Alert 🚨: 5 Lions escaped Kruger National Park, South Africa. Believed to be near N4, Mananga. Mpumalanga residents be vigilant! #LionsEscape pic.twitter.com/FOYApI6Vgc

— Ulrich Janse van Vuuren (@UlrichJvV) May 8, 2017