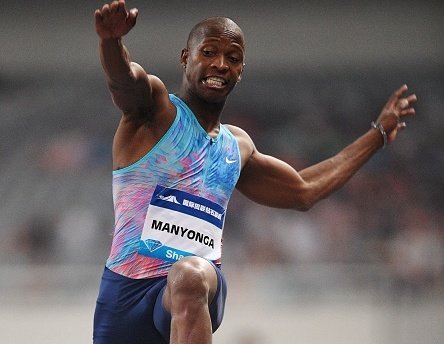 Olympic silver medallist Luvo Manyonga's star shone brightly in Shanghai on Saturday as he soared to a Diamond League long jump record.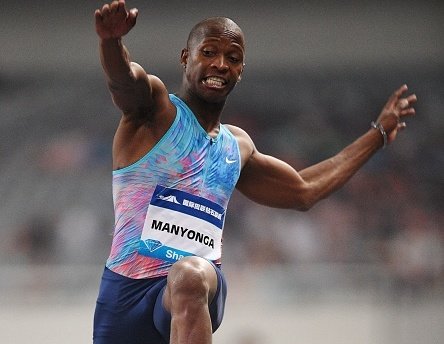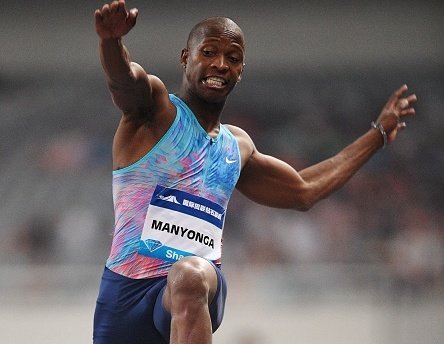 Manyonga, one of three South Africans in the long jump event, dug deep to produce a gem of a jump and hit paydirt with a best of 8.61 metres.
That's also the best on the planet this year.
The previous record belonged to Australia's Mitchell Watt and was set at 8.54m in Stockholm, Sweden, six years ago. What's more, he had a tail wind of 1.7m behind him, which puts Manyonga's efforts into even better perspective.
Shanghai silver (39 centimetres adrift of Manyonga's monster leap) went to the host nation's Gao Xinglong (8.22) and Huang Hangzhou (8.20).
Manyonga opened with an 8.48, in the third round he upped that by one centimetre, and then left his best to last with the very last of six permitted attempts.
Manyonga's compatriots, Ruswahl Samaai and Khotso Mokoena, were fifth and eighth respectively.
Samaai, Commonwealth bronze medallist in Glasgow two years ago, recorded an 8.18m and Mokoena, 2008 Olympics silver medallist, had a 7.95m best on the night.
The only other South African in action was veteran Olympian LJ van Zyl in the 400m hurdles.
He got silver behind American Bershawn Jackson, who also set a meeting record of 48.63sec.
Van Zyl clocked 49.35, just 0.06 outside his season's best.
'I'm happy, I've got nice rhythm right now… coach Hennie Kriel has helped me curb my 'wild' start and now I'm aiming to finish strongly over the last three or four hurdles.
'I'm feeling very positive. I still have lots to do on my speed. but the fast times will come.
'Well done to Luvo, I was standing there watching him and I'm so positive about him and South African athletics right now,' said Van Zyl.
– See more at: http://www.sascoc.co.za/2017/05/13/manyongas-monster-leap-to-diamond-league-record/