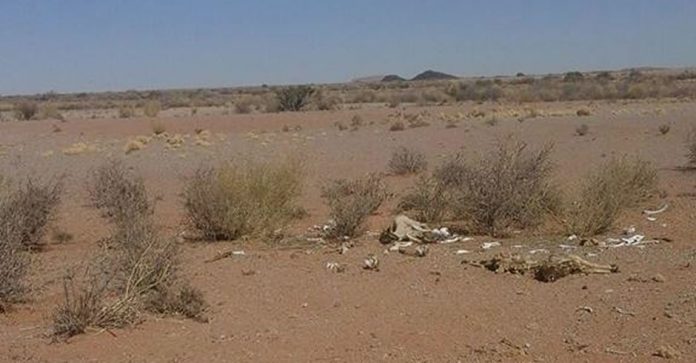 "I am desperate and I know you…. yes YOU… the good people of South Africa, will reach out and help!!!" says Caroline van Saasen, founder of Water Shortage South Africa (WASSA). "These photos are not old… and they are not from the Northwest Province….
"They are from a farm 50km from Pofadder….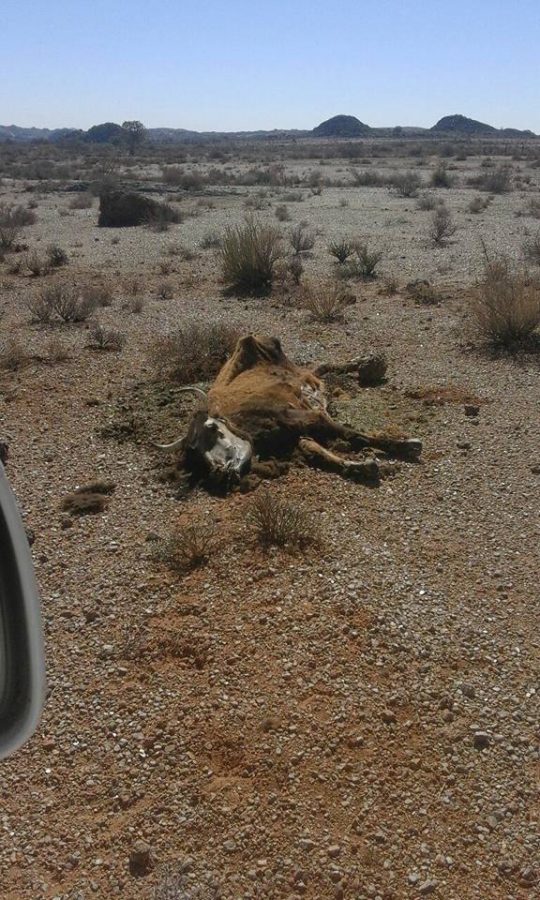 "These farmers are desperate… the communities are really suffering.
"And believe it or not… we have feed available BUT Boere in Nood needs finances to move the food to these farmers!
"Water Shortage South Africa needs finances and water to move to these communities.
"We all need media – and social media users – to spread the word and help us make life, and especially this winter, easier for these provinces: Northern Cape and Western Cape."
According to Tommie Klopper, writing on the Boere in Nood group, farmers in the Northern Cape towns of Williston, Carnacon, Calvinia, Brandvlei and Loeriefontein areas are desperate.
It has been a long four-year drought.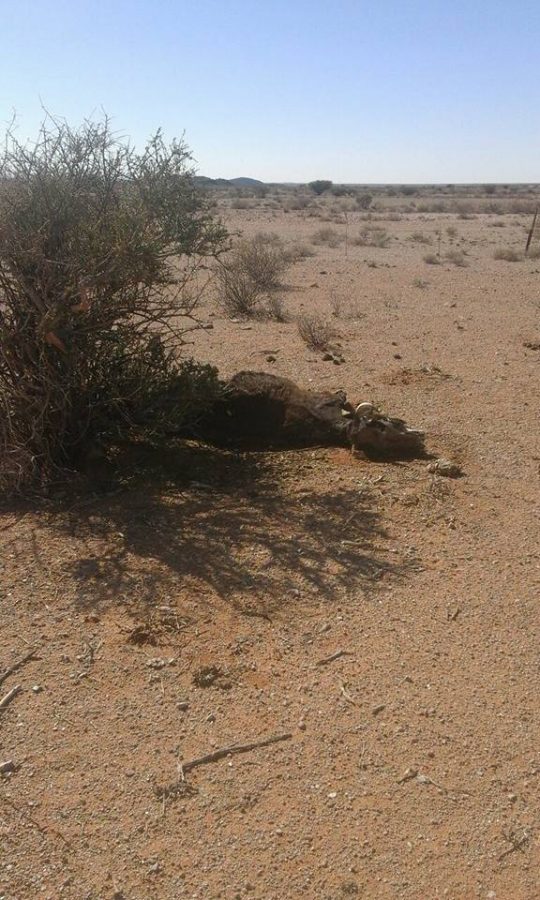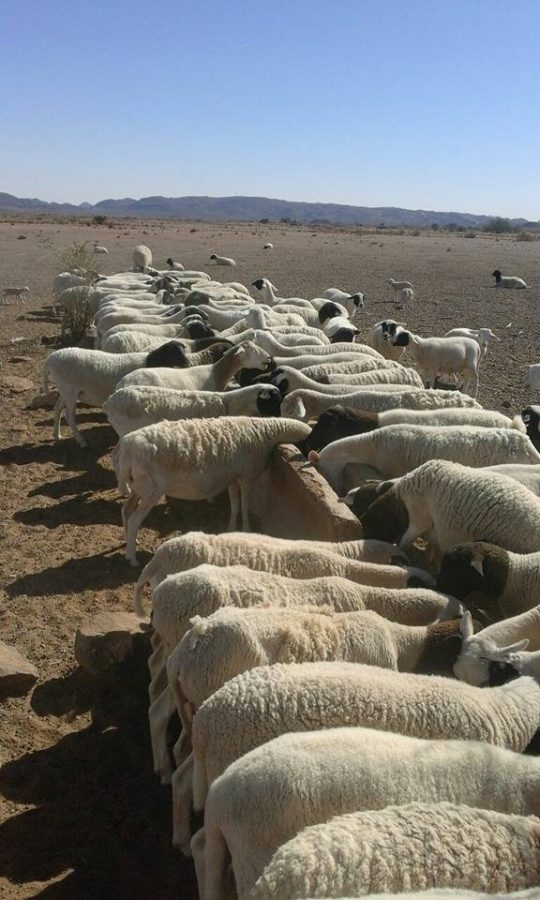 Caroline says the drought has wreaked havoc in South Africa over the past year, and is not letting up. Farmers are losing their livestock daily.
One farmer told Tommie his sheep no longer have enough milk… and from 90 lambs, he now only has 25. Another farmer in Loeriesfontein has lost over 100 sheep, with about 4 dying per day.
Food for the sheep, horses and donkeys of the Karoo is available from all areas of South Africa where rain did fall. And it is donated free to these farmers. The big challenge is finances to get it to the farmers. Banks no longer want to help.
In 2016 Boere in Nood and Water Shortage South Africa were able to move tons of animal feed and water to communities and farmers in dire straits, with the help of transport and financial donations.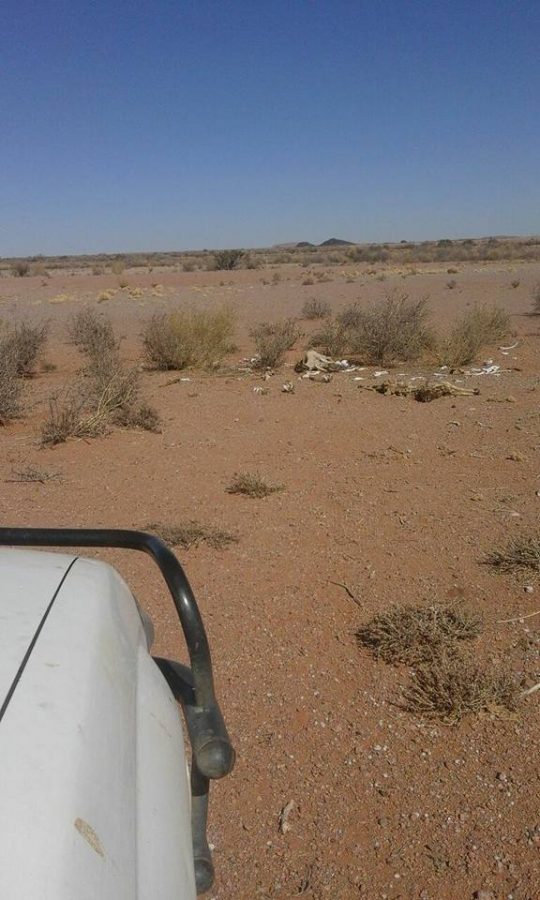 But 2017 is leaving them begging for financial aid from all over the world in an effort to support and help these people.
Caroline says: "Corporates and banks have closed their ears to them, government has failed them. They need YOUR help and support please…"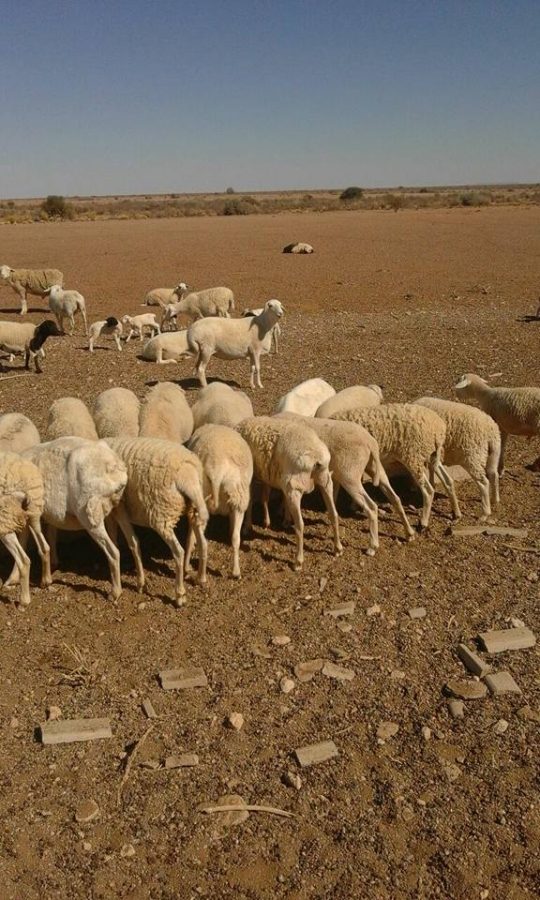 TO HELP: Please donate via PayPal here. Or contact Carina Swartz from Boere in Nood or Deon Smit, Caroline Van Saasen or Aletta Van Heerden from WSSA!
"The lambs won't survive if their moms don't get food!" – Caroline van Saasen.