In a shocking and astonishing move, three men who are prime suspects in 99 rhino poaching cases – dating back to 2009 – have been released on just R15,000 bail in South Africa.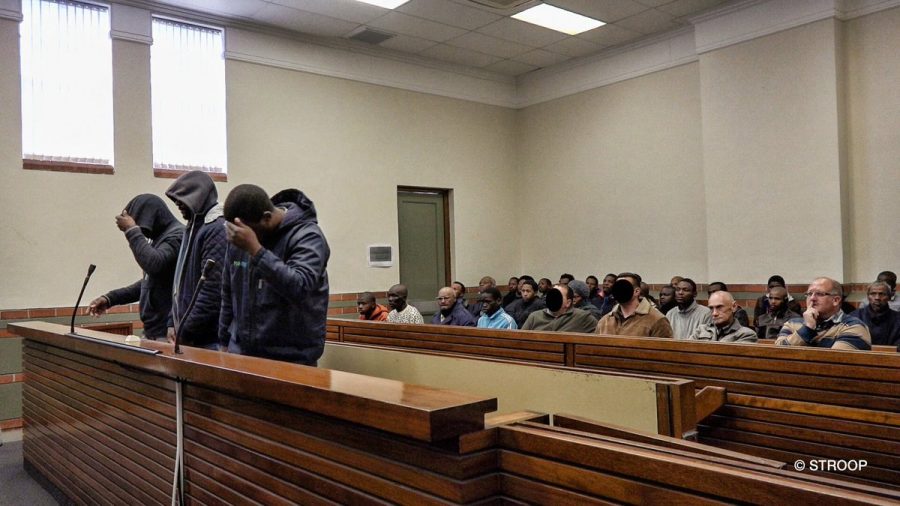 Filmmaker Bonné de Bod said: "While filming numerous rhino cases for STROOP [the rhino poaching documentary], this was a "no-brainer".
"Three men – known as the Ndlovo gang – were caught red-handed with freshly-harvested horn, a dart gun with drugs as well as various saws and knives… they are prime suspects in almost 100 rhino killings around South Africa."
The men's release on a paltry bail (amounting to around $1,100) has caused outrage in the rhino community.
NPA spokesman Tsepo Ndwalaza said that since their arrests, just outside Grahamstown in June 2016, there have been no further rhino poaching incidents involving darting.
The dart gun has also reportedly been forensically linked to over 90 previous such rhino poaching deaths. Simon Bloch wrote on News24 that in an affidavit, an Endangered Species Unit detective said the three were the prime suspects in 40 rhino deaths in the Eastern Cape, 50 in KwaZulu-Natal, four in the Southern Cape and five in Limpopo.
The men are Jabulani Ndlovu (38), and Sikhumbuzo Ndlovu (37) who live in Port Elizabeth (but are originally from Zimbabwe), and Forget Ndlovu (40) from George. All three had made trips to Zimbabwe over the last few years and were allegedly part of a sophisticated poaching syndicate with access to darting chemicals and guns.
According to the Herald newspaper in February, their trial is expected to be a first of a kind in South Africa, with a forensic dart gun testing system to be utilised to ascertain a link between certain darts and the guns used to kill the rhino.
Although the State argued that the suspects are a flight risk, as well as a threat to rhino, a Grahamstown High Court judge granted them bail… albeit under strict conditions – house arrest and surrender of their passports.
Conservationists and concerned citizens have expressed outrage. One man, who works in the area in which the men were arrested, said: "They must come try their luck because they wont make it to that Court Room again…" Others expressed sincere disappointment in South Africa's judicial system, sending the wrong signals to poaching syndicates.
Save Our Rhino said: "Non-uniformity in #SA justice system fails #rhino, favours #poachers."
In a report published last week, Wild Aid recommended that South Africa should appoint a special court to deal with all rhino horn cases.