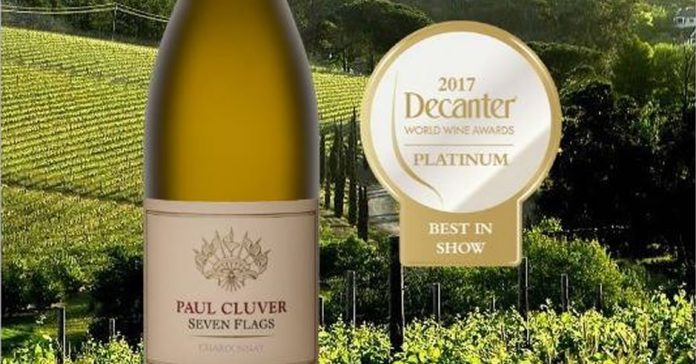 Two South African wines have been awarded the coveted 'Platinum – Best in Show' awards at the prestigious Decanter World Wine Awards: Paul Cluver Wines' Seven Flags Chardonnay (2016) and Klein Constantia's Vin de Constance (2013).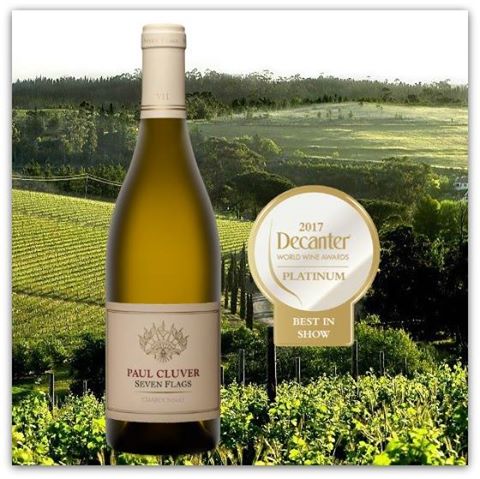 An elated Paul Cluver Wines said on Thursday: "It is with enormous excitement and pride that we announce – and on no day more apt than #InternationalChardonnayDay – that the Seven Flags Chardonnay 2016 has won "Platinum – Best in Show: Best Chardonnay" at the Decanter World Wine Awards 2017… staking its claim as one of the best Chardonnays in the world."
This news came just days after the Seven Flags Pinot Noir took top honours as the best red wine in South Africa at the International Wine Challenge, as well as winning both the Elgin and South African Pinot Noir trophies.
The Elgin winery said: "We couldn't be prouder of our winemaker, Andries Burger, and the entire Paul Cluver Wines team!" This is the second year in a row they have won, securing South Africa's reputation for producing outstanding Chardonnay.
This wine farm's Estate Chardonnay (2016) was also one of just 18 South African wines to receive a gold medal at the Decanter World Wine Awards.
Paul Cluver Wines said: "Thank you to everyone for the messages of congratulations and support. We're enormously proud of these achievements and wish to congratulate all fellow South African producers who excelled at this year's competition – standing out from amongst over 17,000 entries – and are truly flying the flag for South African wine."
Klein Constantia's "Platinum – Best in Show: Best Sweet" was awarded for its Vin de Constance (2013) which is described as "a gorgeous perfumed nose of rose petals, musk and barley sugar with preserved ginger. The palate is rich and super intense with fresh mint, creamy brûlée flavours and a hint of nut."
There was a total of 17,200 entries in the 2017 Decanter World Wine Awards. The Awards were first launched in 2004 with just 4,000 wines.
Although South Africa excelled with its two Platinum – Best in Show awards, France had one of its best years yet scooping eight of the 34 awards (five more than any other country). Australia, Spain and Italy received three each.
According to Decanter, the wines are judged by 219 expert judges – including 65 Masters of Wine and 20 Master Sommeliers. They are all blind tasted.
This year South Africa had its BEST performance at the international Awards, scooping a total of 634 awards – including five Platinum and 18 Gold… apart from the coveted two Platinum – Best in Show awards.