Knysna Clubhouse is absolutely fine and has been untouched by the devastating fires in the region.
The Clubhouse posted a message a few minutes ago, reassuring its supporters that all is well.
The photo in question was likely taken in 2010 when there was a fire. The picture was tweeted by a user called @The_Real_Goud, and published by News24. It was subsequently posted by several sites including SAPeople (but deleted within minutes, as soon as members notified us). Unfortunately it is still on News24 and other sites.
The Clubhouse said: "We have seen that someone is circulating a picture of the Knysna Clubhouse on fire.
"This is COMPLETELY UNTRUE – the buildings, staff and members are all safe. If you see the post please reply with the truth that no damage has happened at KGC whatsoever."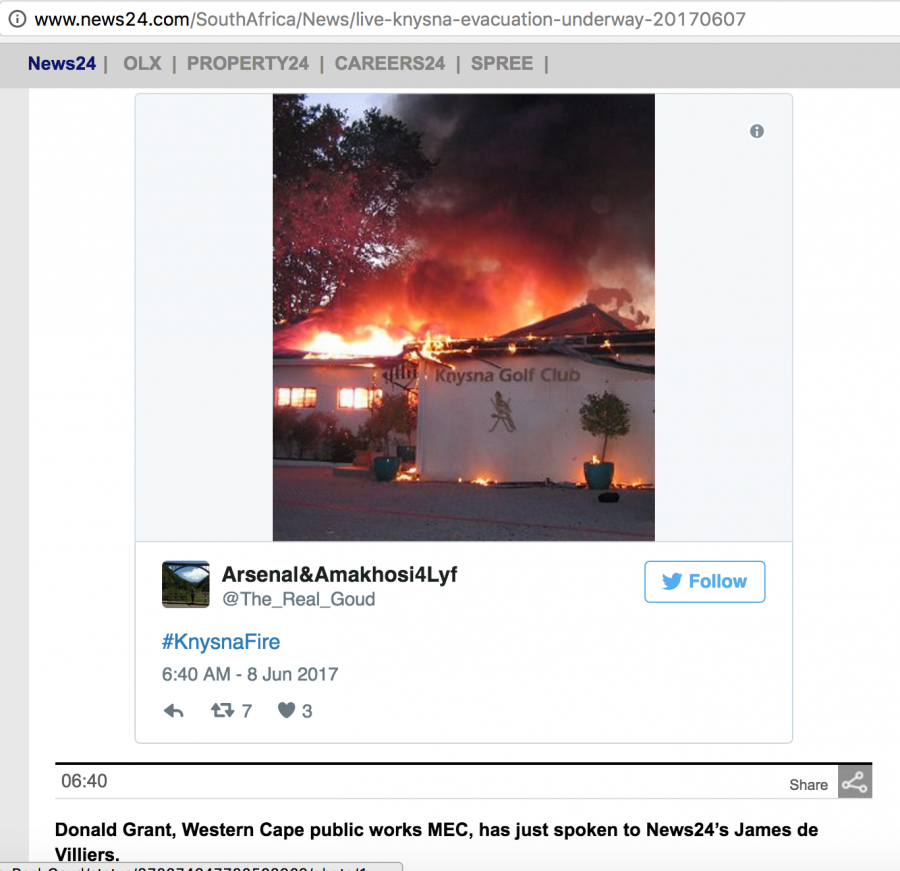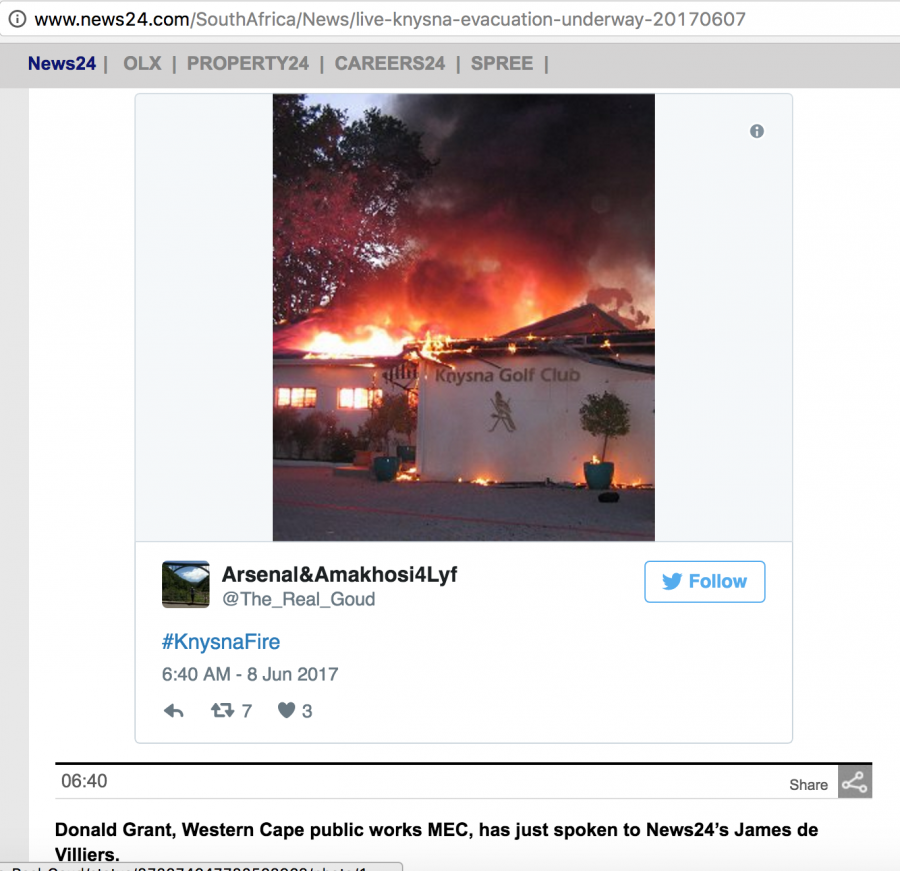 Knysna Golfclub said: "We would also like to say that our thoughts are with those at KGC who lost their houses last night in the devastating fires. As ever we will get through these difficult times together. And our thanks go to those who have offered accommodation to all who have been made homeless."