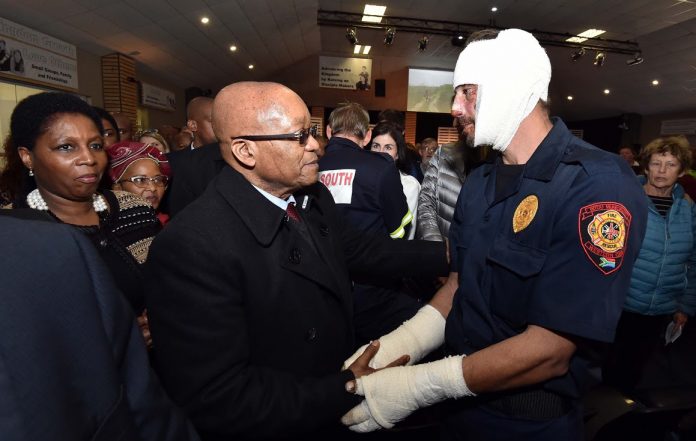 President Jacob Zuma yesterday met with brave firefighter Ian Barnard, who is recovering from severe burn wounds… sustained during the horrific fires that swept through Plettenberg Bay last week, and took the life of his colleague and good friend Bradley Richards.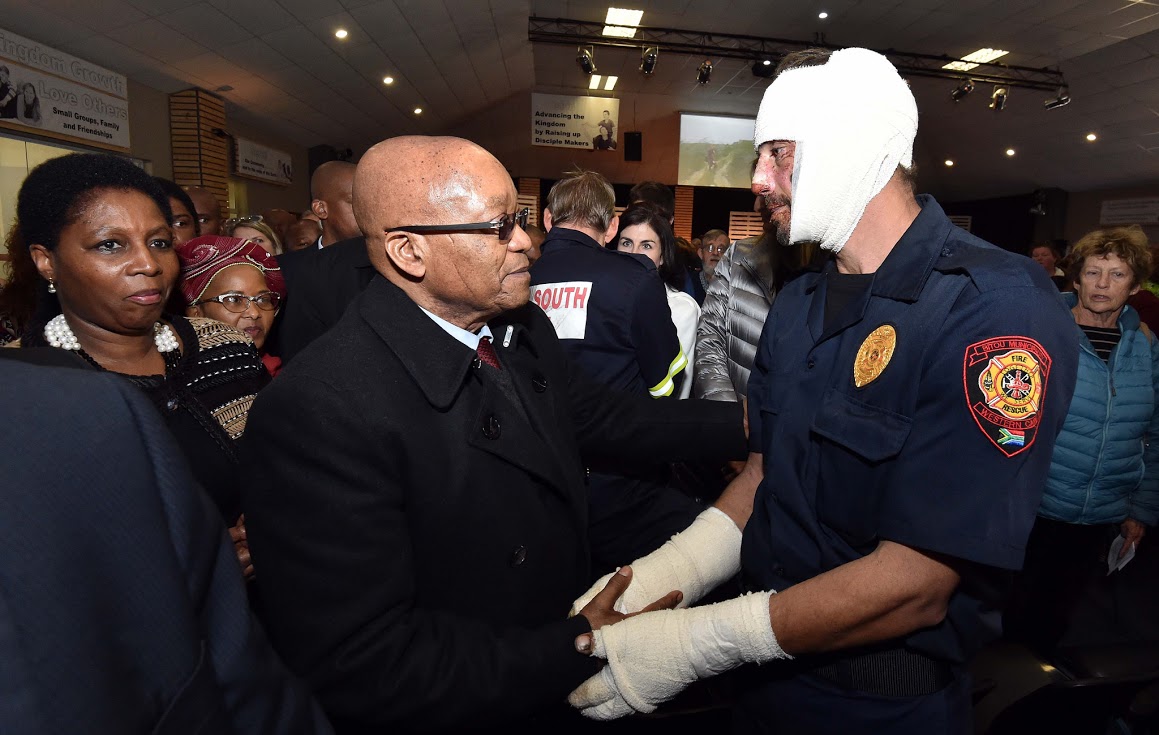 Ian (39), a volunteer with the Plett South Fire Management Unit, was with Bradley (24) when the two were trapped by the ravaging fire in the Harkerville area on 7 June.
Seeing large flames approaching them, Ian apparently tried to reverse their vehicle to turn around and flee… but the strong winds blew the fire onto their vehicle before they could escape. They jumped out and Bradley suffered burns to 70% of his body.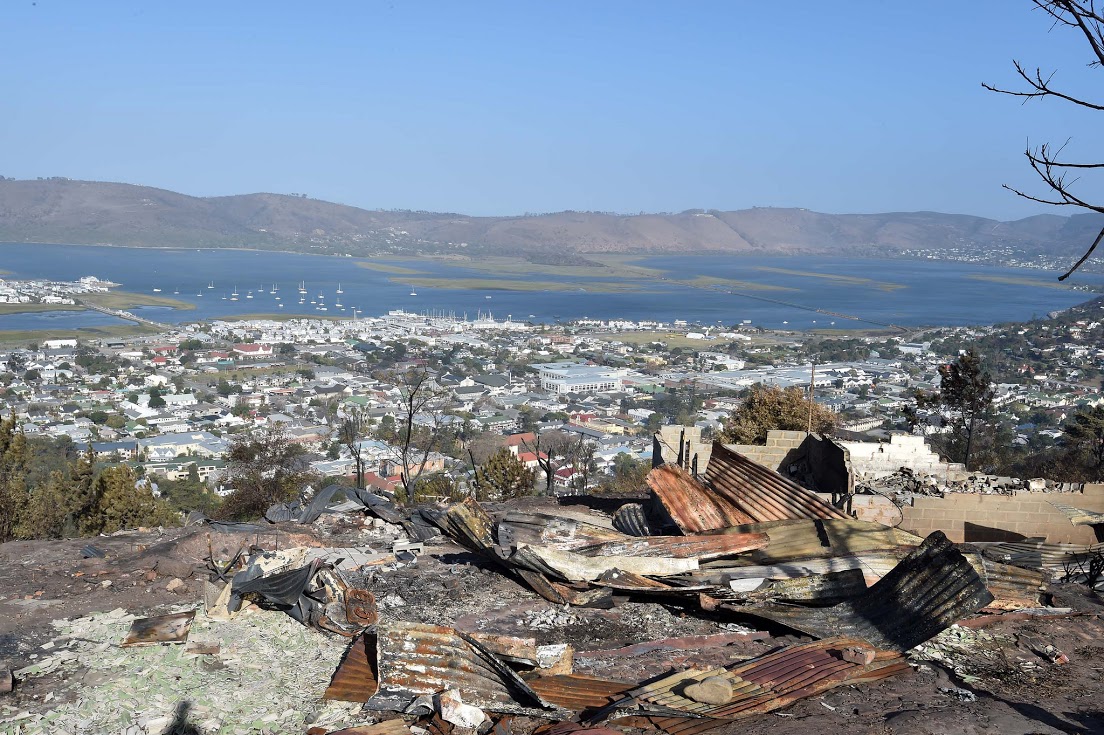 "Ian took off his jacket to try and protect Bradley and ran to the bakkie where fellow firefighters were waiting," Ian's wife Stefanie told local reporters at the Plett-Knysna Herald.
Bradley's stepfather, Norman Doyle, said: "Bradley was not wearing his full kit. He had his overalls on but was not wearing the full jumper suit over that. While they were running Ian took off his jacket and put it over Bradley to try to put out the flames. Ian put his life on the line by doing that."
Bradley was hospitalised but sadly passed away in the early hours of 9 June. His Memorial Service was held in South Africa yesterday, attended by family, friends, firefighters, the President of South Africa, the Western Cape Premier Helen Zille, Ministers and Deputy Ministers.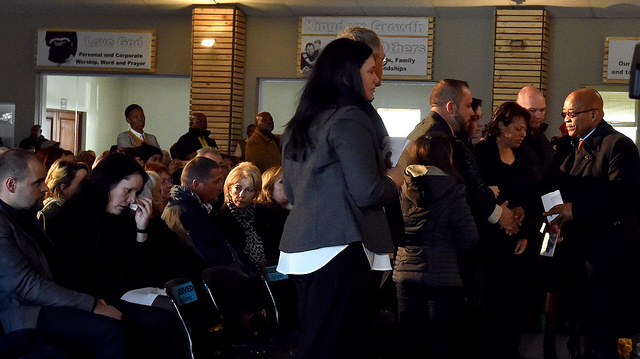 Ian was present, and met with the President who addressed the congregation and met with Bradley's close family members.
The rows of firefighters also received a very moving standing ovation at the church service.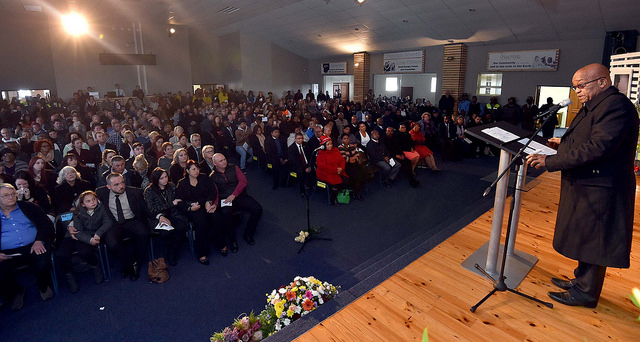 Ian – who has gone through a very tough time both physically and emotionally, suffered terrible burns to his face, ears and hands… and has already undergone a few surgeries.
Stefanie, whose parents' rental home was also burned in the fire, said Ian and Bradley "were like brothers. He is devastated."
Ian was severely burnt around his face, ears and hands. So far, he has undergone several surgeries, including a skin graft on his right hand.
The support has been incredible, Stefanie told the Herald, although she admitted the future is going to be a little rough… as Ian's business, Fix It, involves him using his hands all the time.
We wish this firefighter hero a swift and full recovery.
All photos © GCIS