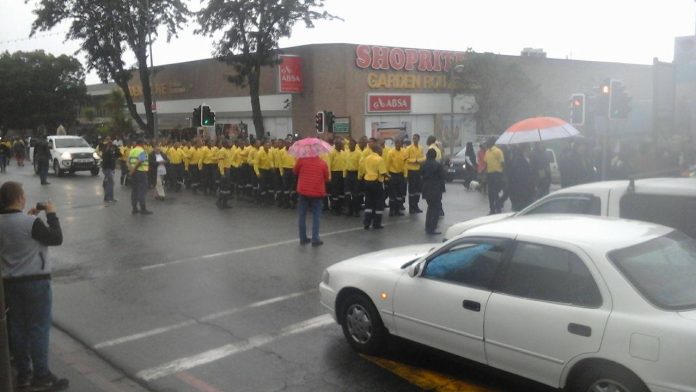 Knysna held a Firemen's Parade on Saturday morning to thank the teams that worked so tirelessly and selflessly, in such frighteningly dangerous conditions… as fires raged across the region a week ago, taking seven lives, including that of a firefighter.
This morning those brave firefighters were honoured in the town, with grateful residents coming out in the (welcome) rain to march behind them, shake their hands, chant, sing and hoot as loudly as they could.
According to local ESTER BEUKES, some of the Johannesburg firefighting teams have already left as their dry season is coming up. And now that the fire is contained and manageable, a few locally-based teams will remain for another two months!
In the last 24 hours locals tied ribbons around the fence where the fire teams were hosted. The famous annual P&P Oyster Festival tents were put up earlier than usual to accommodate the various teams. These tents will now be rearranged for Oyster Festival usage.
Ester says: "The hooting is our way of saying thank you! A free flow of traffic allowed cars to pay tribute!
"Today it really hit me that it's finally over, during the march past and the soft rain…
"This morning, when I woke it was the first time I could now sing: 'I can see clearly now the 'smoke' has gone.' For the first time since 8 June the valley is not covered in smoke.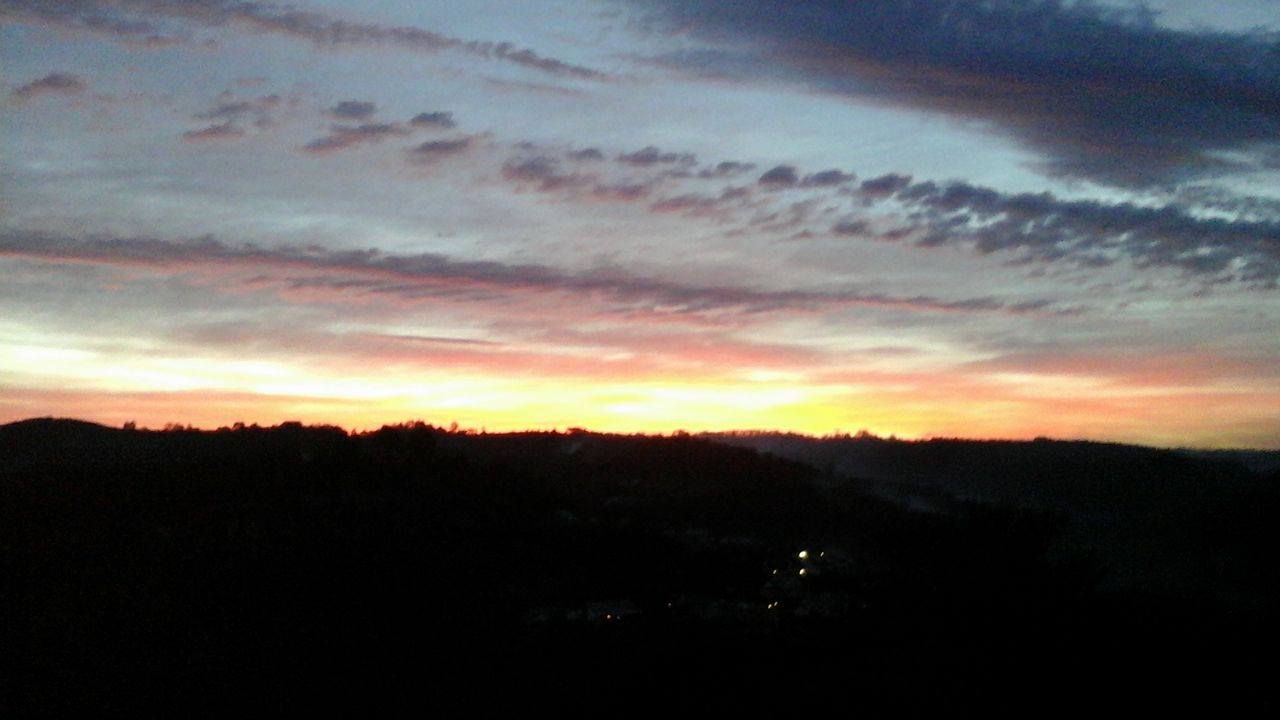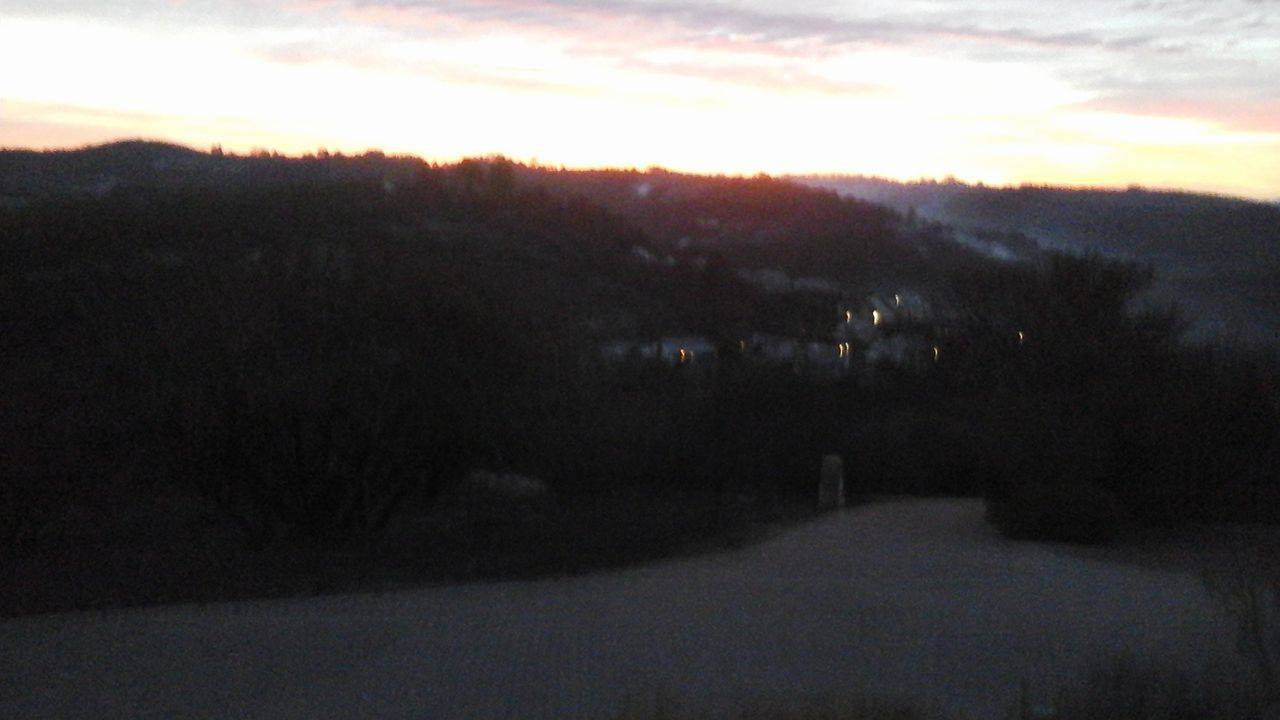 "On 8 June I bought a Lotto ticket for the first time in many years, as I realized you cannot be this lucky ever again to live and have a home still standing after this fire… must still go and check if maybe I won!"
Watch Firemen's Parade in Knysna, South Africa
The firefighters and emergency vehicles in the march included Working on Fire, Knysna and Eden Fire and Rescue Services, and SCFPA.