Princess Charlene of Monaco is alive and well… despite malicious rumours to the contrary, claiming that the former South African Olympic swimmer died suddenly of a heart attack yesterday.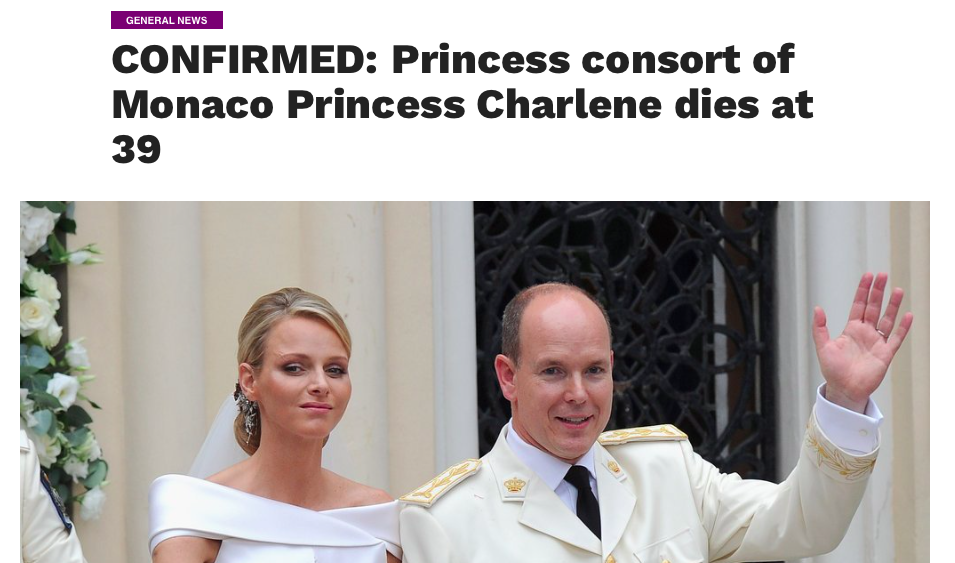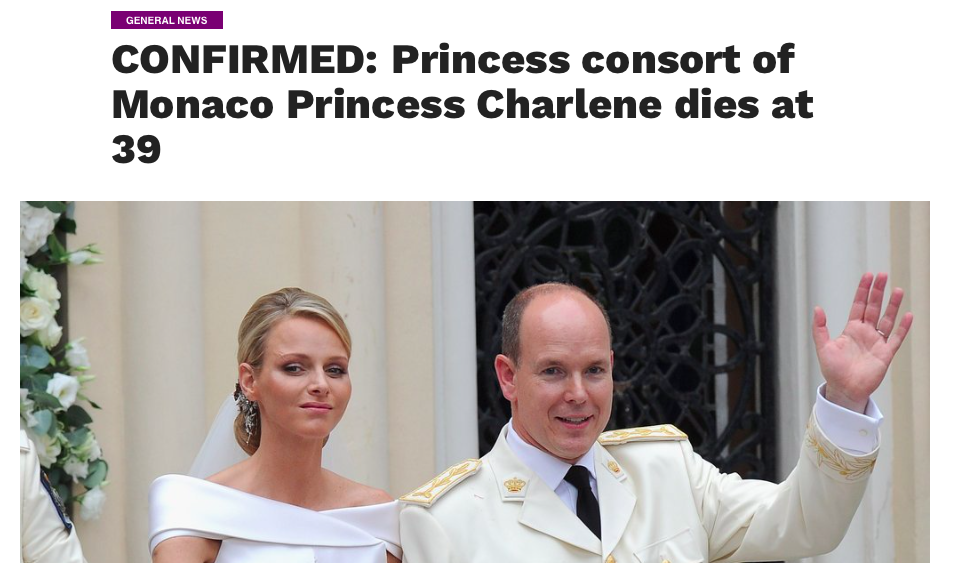 The rumour appears to have been started on Twitter on Wednesday afternoon, claiming the 39-year-old had suddenly collapsed at the palace earlier that morning. It was then perpetuated by ruthless fake news sites – trying simply to attract readers with a 'click bait' story.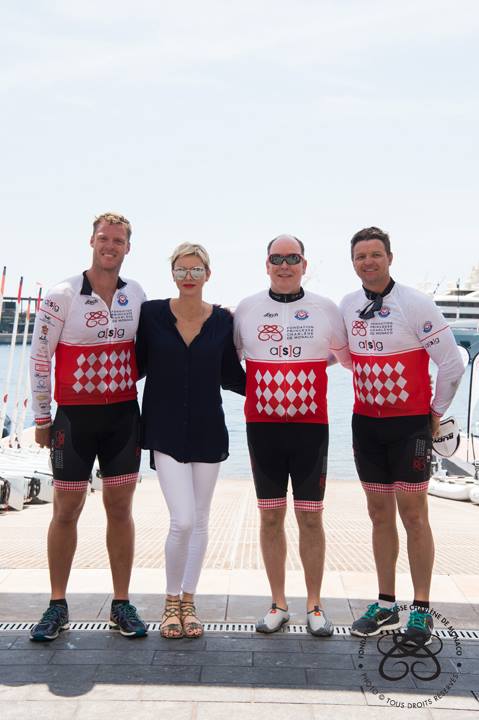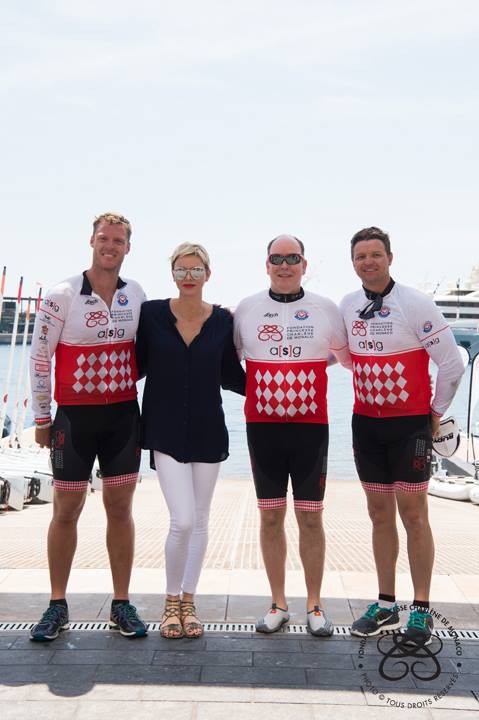 Princess Charlene was photographed earlier this month with South African fellow former Olympic swimmer Terence Parkin (above left) and her husband Prince Albert and brother Gareth Wittstock (far right).
Last month, ahead of the Monaco Grand Prix, she took part in a fun short film that showcased her beautiful new home…
David Coulthard, Richard Gort (réalisateur) et la société de production Whisper Film ont réalisé un court métrage à la veille du Grand Prix de Monaco où LL.AA.SS. le Prince Albert et la Princesse Charlene ont joué les premiers rôles aux côtés de Mark Webber (vainqueur en 2010 et 2012), de Steve Jones (journaliste sur Channel 4) et d'Eddie Jordan (ancien patron de l'écurie de F1 du même nom). Ce film de 7 minutes a été diffusé sur l'antenne de Channel 4 le jour de la course et a remporté un grand succès d'audience.

Posted by Palais Princier de Monaco – Prince's Palace of Monaco on Thursday, June 1, 2017