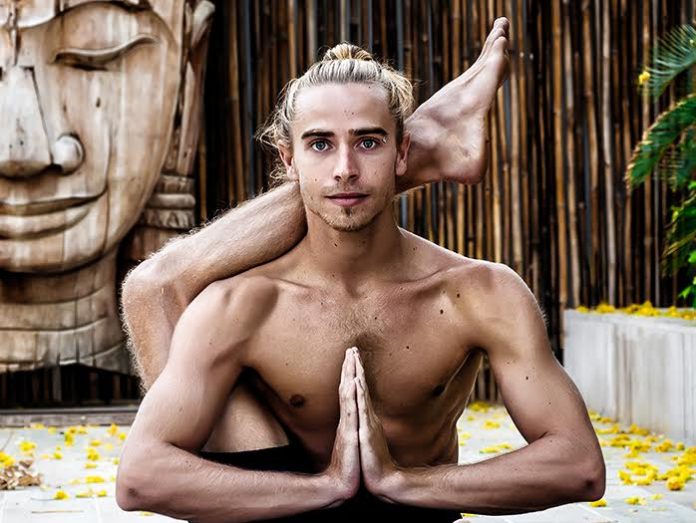 Two South African expats are travelling the world, teaching yoga and living their dreams. Ethan Ward and Charmelle Taute are Ashtanga yogis, presently living in Bali. They spoke to SAPeople about becoming expats,  what they learnt from Woodridge College on the outskirts of Port Elizabeth, and their next exciting venture…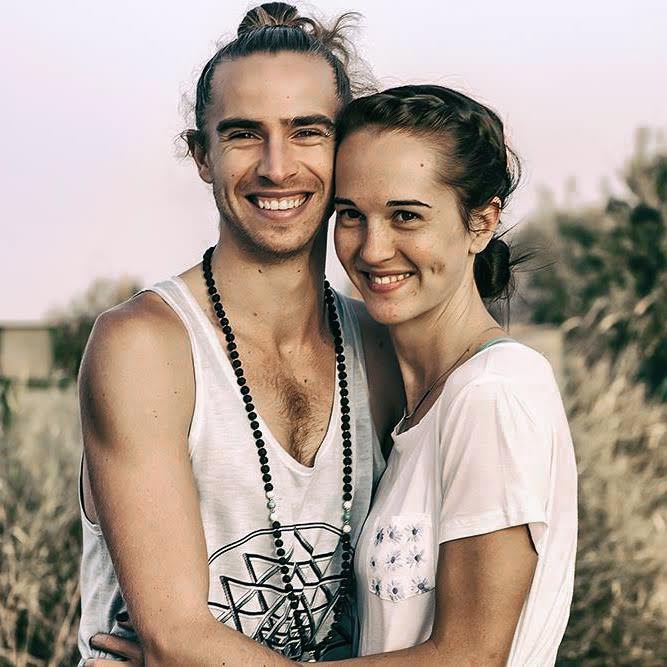 The couple met at Woodridge College – the Eastern Cape school which recently burnt down in the horrific fires – when they were in Grade 10, and started dating after matric.
Ethan says: "Some of the happiest memories of our lives were formed at that school. It's shocking to talk about now that it's burnt down… But it's really touching to read about the re-opening. It's very typical of that school because they have a very can-do attitude.
"The school didn't just provide us with an academic education; they taught us to get stuck in, be brave and to follow our dreams."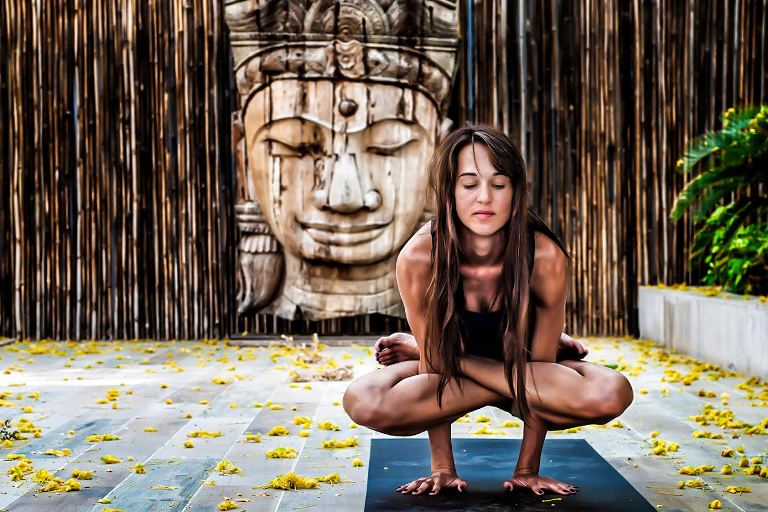 So how did you two become expats?
Ethan: "My parents left South Africa back in 1999 already, so I grew up as a South African expat in Dubai. I went back to finish school as a boarder at Woodridge College. The whole experience opened me up to an awareness that as human beings, we have the whole world at our feet – and when it was time to look at universities, I never felt confined to the places that I knew. So Spain became our next move…"
Charmelle: "I guess we are expats because while we try to go back and visit as often as we can, we haven't lived at home in South Africa since we left school."
You mentioned that Woodridge College taught you to follow your dreams, what does that mean to you?
Ethan: "For us it means having a good quality of life, and feeling free to dedicate ourselves to what we're passionate about. In our final year in Barcelona, it became clear to us that the practice of Ashtanga Yoga brought a massive and undeniable sense of wellbeing and purpose in life – which was far greater than I could imagine for pursuing a career that would naturally follow my studies. Now we devote ourselves entirely to practicing Yoga; and extend our own connection by teaching it to others. We have also been able to travel extensively, and live in some stunning places.  At the moment we're living in Bali, but many teachers prefer to move around the world, teaching in different countries for a few months at a time."
Charmelle: "We went to yoga classes near our home in Barcelona and we loved it so much, we've been doing it ever since. Ashtanga yoga is certainly a Spiritual practice, but it's also very physical and highly structured, so it's a very good fit in terms of the way we were brought up.  Like most South Africans, we were taught that "practice makes perfect".
How similar – or different – is it living in Indonesia to living in South Africa?
Charmelle: One of the main things that made us feel at home in Bali is its profound connection with nature; people tend to take that for granted in South Africa – the country is stunningly beautiful, and it's awe-inspiring to us every time we go back to SA. Virtually every part of South Africa is in close proximity to big open spaces, breathtaking views, and reminders that no matter how much the western world grows on the land, it's still Africa and you can't cover that up. We're always blown away by the sunsets that you can see in the middle of Johannesburg – it seems out of context to see such awesome nature in a city like that. Bali is similar, and we love that! You can be walking down the main road and wonder off into a side street and find yourself in dense jungle or on the edge of a terraced rice paddie, with vibrant green as far as the eye can see!
Ethan: You often get the sense that you're at mercy of the elements out here in Bali – it's usually warm, but thunderstorms can be massive, powerful and super beautiful! So South Africa and Bali both have this sweet element of keeping us aware the town we're in has been built in the wild. Balinese towns are generally a lot smaller than in South Africa, which brings a really relaxed way of living – if we have plans for a certain time, we rarely start jumping on our scooters more than ten minutes before we need to be there. Ubud is a buzzing town with some cracking restaurants and healthy cafes, so you generally play life based on what you feel like at the time – things are reasonably priced and easy enough to get to from anywhere in town, so we always feel happy and free! Days in South Africa generally require a bit more planning in advance…
We've met surprisingly few South African expats in Indonesia, just the odd traveller passing through now and again, which is a pity because once you navigate your way through the process of booking a connecting flight, it's super easy living out here!
Tell us a little more about Ashtanga yoga
Charmelle: "The Primary Series, called Yoga Chikitsa – which means 'Yoga Therapy' – focuses on realigning the spine, detoxification of the body, improvement of flexibility and building strength. We follow a set sequence, beginning with Surya Namaskara A & B (the sun salutations), followed by standing poses, seated poses, backbends and inversions before ending with relaxation. Every movement is connected with a certain inhalation or exhalation; it requires complete focus and becomes a deeply meditative experience."
Ethan: "The 'Intermediate', or Second Series, is called Nadi Shodana, which means 'Nerve Cleansing'. It purifies the nervous system, cleansing and strengthening the energy channels throughout the whole body. The practice can be extremely physically and energetically demanding at times, but is traditionally taught slowly and gradually, under the guidance of an experienced teacher. A new posture is introduced to an individual student only when the student is ready to take on more of the sequence – by this method, the student is always proficient in moving through their sequence, while at the same time always being challenged. Intermediate Series postures are, of course, only available to students who have developed complete proficiency in the Primary Series.
"Then there are still another four Advances Series', called Sthira Bhaga. This means 'Strength and Grace' or 'Divine Stability'. In truth, the Primary and Second Series' are very advanced in themselves, and few people go on to practice beyond the Second Series."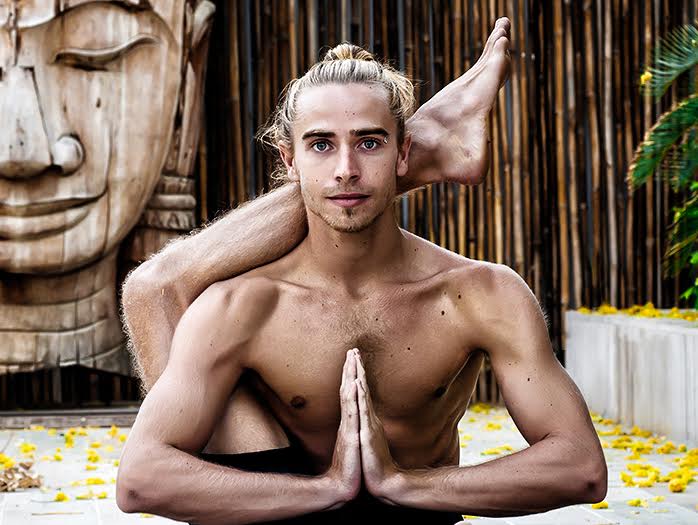 A lot of people say it's easy to get injured with Ashtanga, what do you think? Is it really safe?
Ethan: It's really imperative to build strength and have good range of motion in order to live a healthy and pain-free life.  If a student practices with an experienced teacher, and progresses through the series, taking on new poses only when the previous pose is mastered, then the occurrence of any injury is rare.
Over the course of an individual's journey in practicing Ashtanga Yoga, the body will need to change – it becomes stronger, fitter, lighter, more flexible, more relaxed – like the body of a lion – powerful and agile. In order for these changes to happen, it is likely that the body will experience pain along the way, and it's important to develop the self-awareness to be able to differentiate this pain from injury.
How can one move forward when experiencing discomfort in the body?
Charmelle: As Yoga practitioners, there are times when one feels the need to take mindful rest, sometimes this will include complementary treatments, but the Ashtanga practice acts as daily bodywork, bringing balance and relieving tension that has built up. In the case of people who are not doing a daily practice designed to create harmony and balance in the body, receiving bodywork can be an absolute necessity in making one's body more comfortable to live in! There are so many treatments that help to alleviate discomfort, or aches and pains, which come up for anyone, but we have found that it is much more effective when combined with mindfulness and yogic principles, such as the way they do Thai yoga bodywork.
This is why we've just organized a wonderful workshop for October; A certification course in Thai Yoga Bodywork. We've designed a comprehensive retreat for anyone who's drawn to healing or complimentary health, which ultimately brings each student to a place of confidence and comfort in offering Thai Yoga Bodywork treatments. We're unbelievably excited about this because we're bringing my Thai Bodywork teacher, Raghu to Bali from India especially to lead the retreat! He's a truly incredible human being, with so much love and devotion for the work that he does, and I've found it to be such an honor learning from him over the past three years.
Ethan: With so many courses to choose from, we felt that it must be confusing to book anything at all nowadays. Most courses promise to provide skills but in reality they over-promise and under-deliver. There is really no way that someone should be offering "treatments" to others after a weekend workshop. What we're putting forward is a full week of training with the best teacher available – so people not only have knowledge of Thai bodywork, but also the skill and confidence to carry it forward and continue to practice when they go back home. For anyone needing an extra excuse for a marvellous week in Bali, we've booked out the best resort as our venue and provided lots of time in the itinerary for our participants to see and experience the beauty of Bali.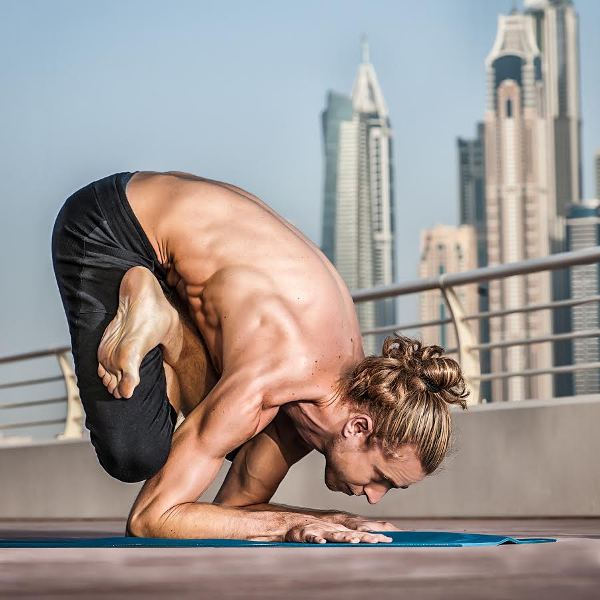 What are your plans for the future?
Charmelle: To carry on building on our dreams and making them materialize. We intend to continue to practice and teach Ashtanga Yoga.  Ethan is very conceptual so he's full of ideas and I'm more practical, so I'm the one who turns the dreams into realities. We are looking forward to feeling more settled, after many years of travelling. We're in the process of establishing a Yoga Shala to teach at long-term, here in Bali, and we intend to keep organizing world-class trainings focused on health and well-being.
Ethan: We want to devote ourselves to our practice and to helping other people experience the depths of Ashtanga Yoga. It's easier to be successful in life if we're in good health, physically, emotionally and spiritually.
We will also need to have some children at some stage so our moms can stop nagging us!
To book on the Thai Yoga Bodywork Certification Course, click here:
https://www.dragonflyretreatsbali.com/
This post is partly sponsored by Dragon Fly Retreats.