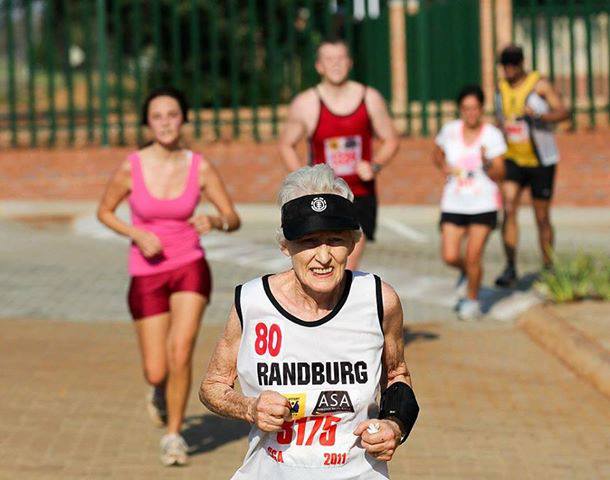 South African granny Deirdre Larkin – who happens to be 85 – is making headlines around the world with her running achievements. In the last 24 hours she's been featured in media from France to India.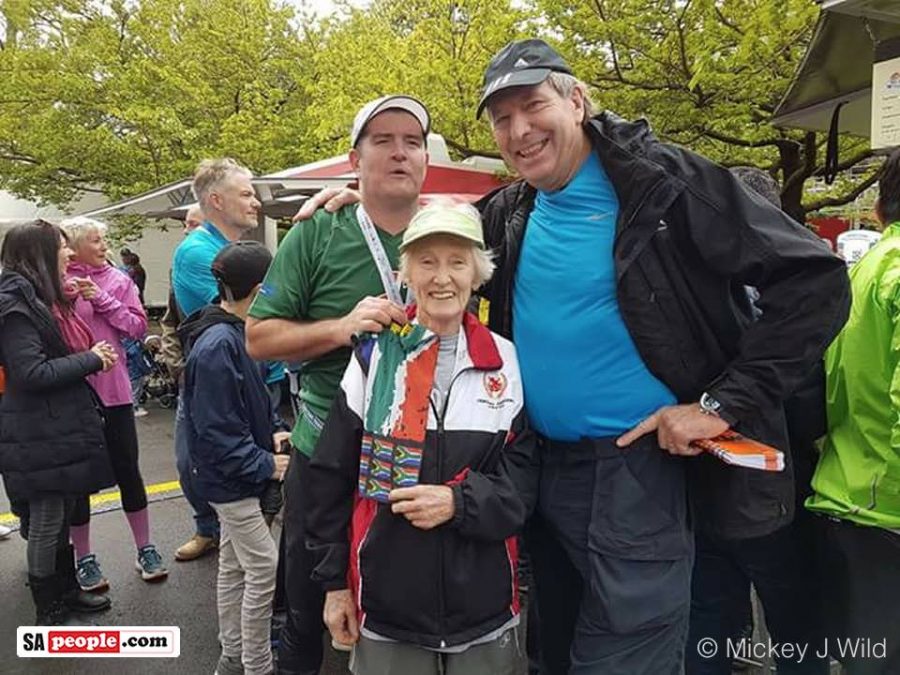 The inspiring granny – who's become a bit of a legend in Johannesburg – holds the over-80 World Half Marathon record and reportedly has over 500 medals to her name.
And all this since 2009! Deidre took up long-distance running after she was diagnosed with osteoporosis and found that nothing else helped… and she refused to watch her body deteriorate!
Deirdre's amazing feats are inspiring people around the world – happy to see that age is just a number. "You make your own barriers," says Deirdre, who exercises in her room before running in the mornings.
The Joburg granny broke her own world record in May when she ran the Geneva Marathon in 2:05:13, cutting seven minutes off her previous record!
When Deirdre isn't running, the retired concert pianist is teaching (and inspiring) students.
Her running club – Randburg Harriers – has awarded her an honorary Life Membership. On its website, the club says: "Since joining Randburg Harriers, this quietly-spoken, unassuming lady has regularly responded to calls for assistance at our own events, and she has marshalled at several of our road races.
"Deirdre Larkin embodies everything that is good about our sport, and about life itself, and Randburg Harriers is immensely proud to call her one of our own."
Watch Deirdre Larkin inspiring everyone with her running