Here's a list of things to take part in this year to honour Mandela Day, on what would have been former President Nelson Mandela's 99th birthday! If you'd like to add your event, please inbox us on Facebook or email admin@sapeople.com
Help Clean the Beach if you're in Cape Town or KZN


Sea Shepherd South Africa will be hosting various beach clean-ups in the spirit of Madiba Day. Feel free to join us for as long as you are able. Bring the kids and family too!"
BIG BAY, CAPE TOWN
Date: 16th July 2017
Time: 10am – 12am
Where: Big Bay.
Meeting spot: lawn opposite Big Bay lifesaving club .
NOTE:Bags and gloves will be provided. Wear your SSCS black!!
WINKELSPRUIT, KZN
Date: 16 July 2017
Time: 10 – 11
Where: Winkelspruit Beach KZN
NOTE: Bring gloves
KOMMETJIE, CAPE TOWN
Date: 16th July 2017
Time: 9am-10.30am
Where: Surf Way Kommetjie.
NOTE: Meet at the Long Beach ablution parking. Bags and gloves provided.
More details:
https://www.facebook.com/events/1897377283852340/
Donate Your Blood and Help Save Lives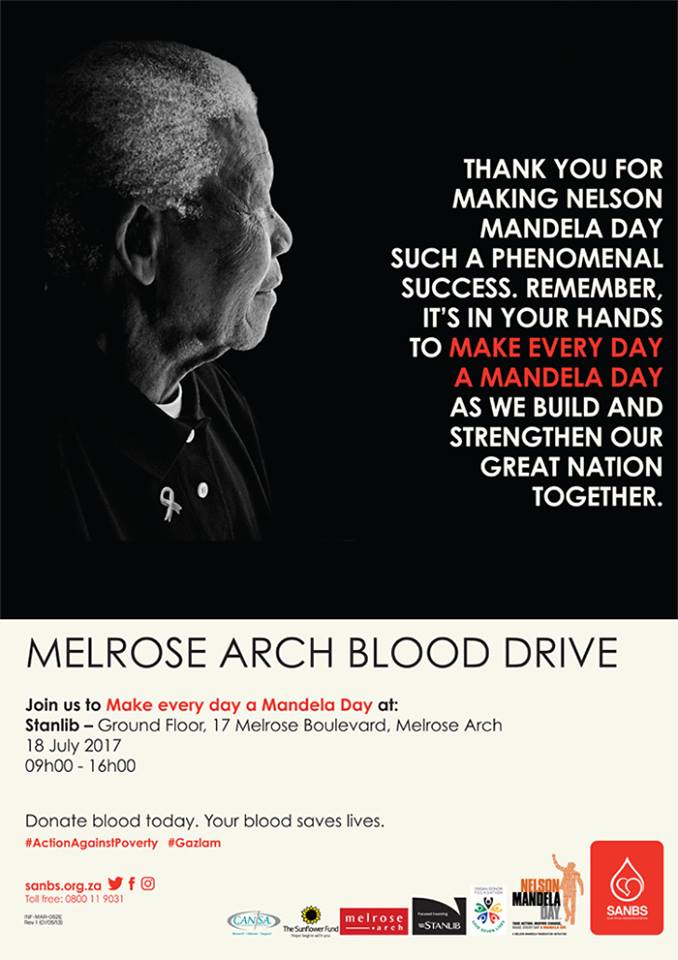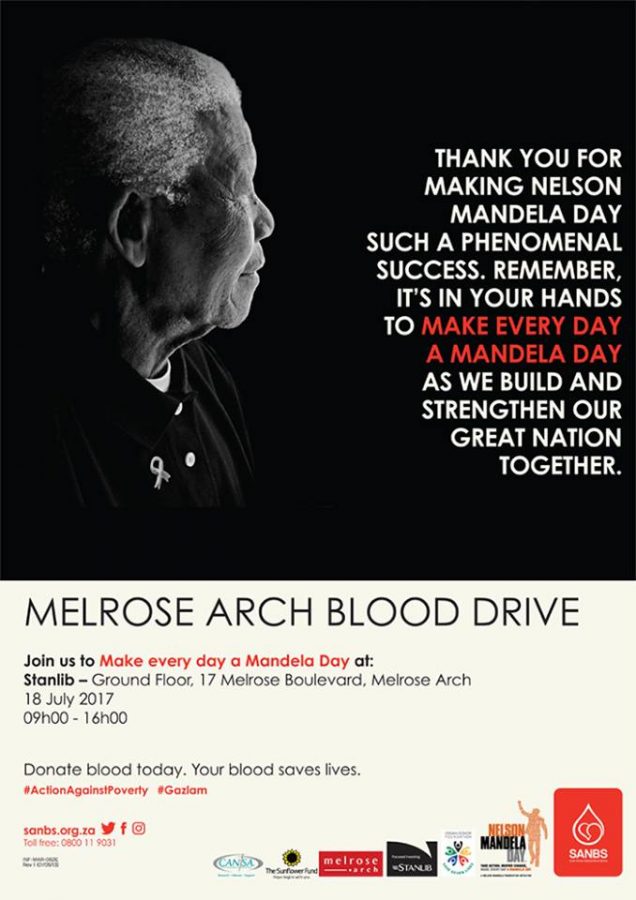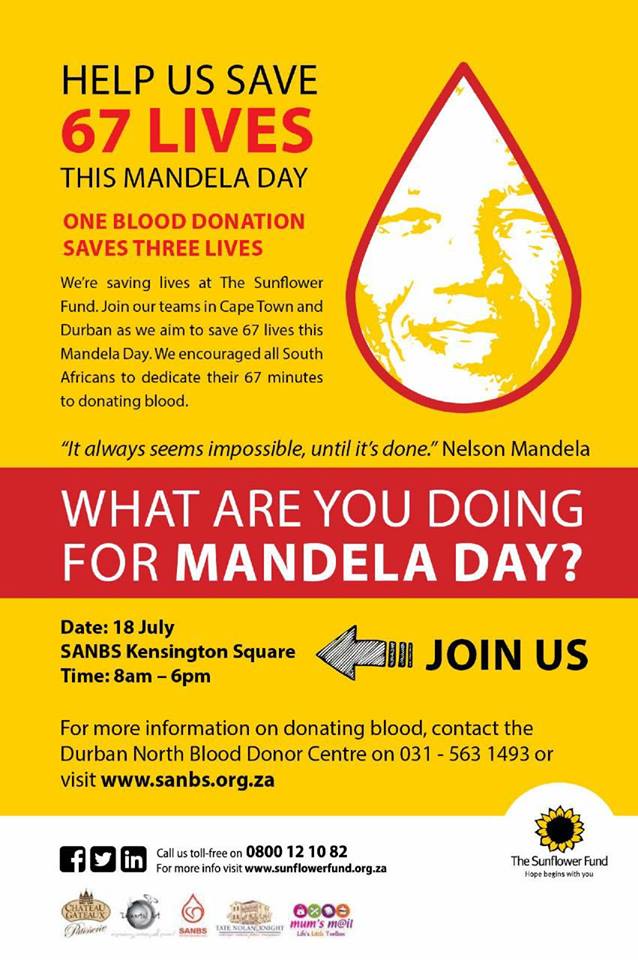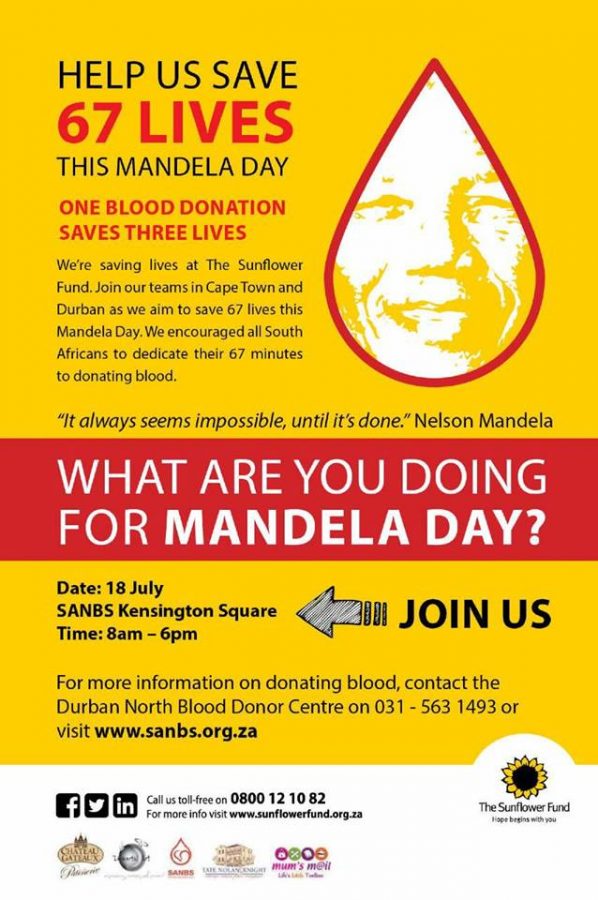 More venues and details:
http://www.sanbs.org.za
Help Food Forward SA Reach 1 Million Meals
Buy and Donate Food In-Store: 14 – 16 July 2017
Visit your nearest Pick 'n Pay store and purchase selected food groceries… to be donated to those in need.
Instore Food Drive: 14 – 16 July 2017
Volunteer your time at selected Pick n Pay stores in Cape Town, Johannesburg, Durban or Port Elizabeth, and encourage shoppers to buy selected food items and donate them to FoodForward SA.
Corporate Packing Event: 18 July 2017
Encourage your staff and colleagues to spend their 67 minutes with us, to sort and pack the donated food.
More details:
https://foodforwardsa.org/campaigns/mandela-day/

Use 67 minutes to take back The Wilds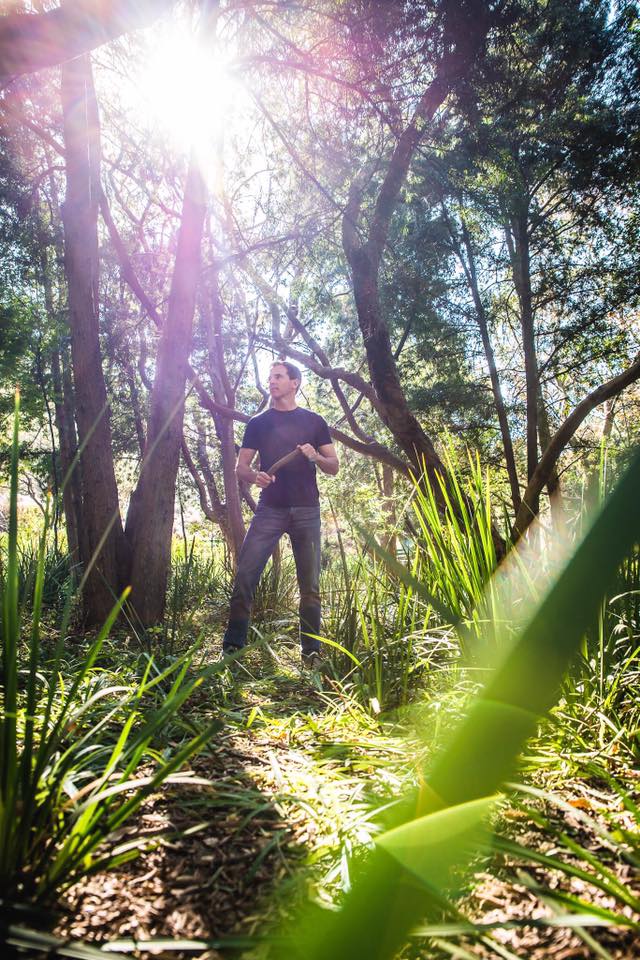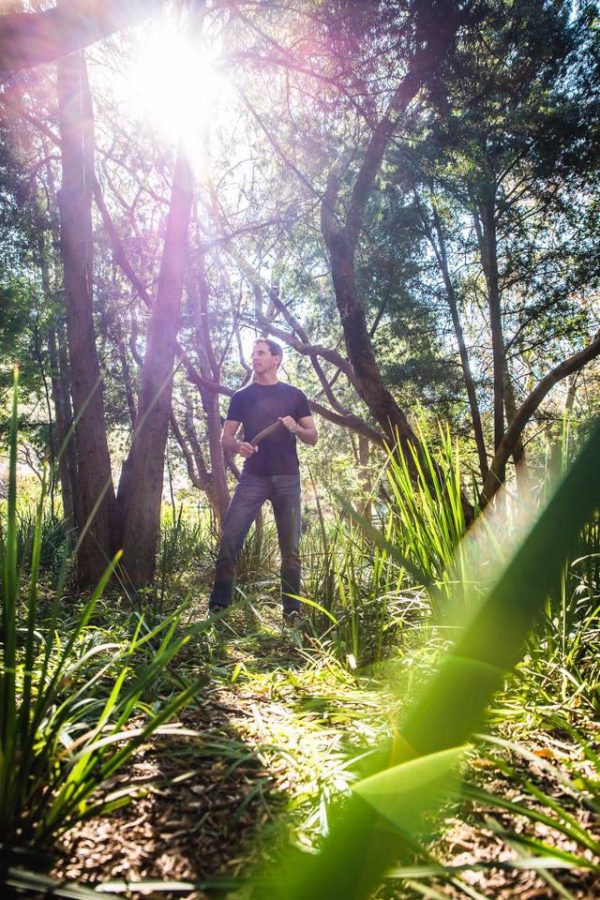 July 16 – 09h00-14h00
Hosted by artist James Delaney – he says: "We'll focus on clearing out dead wood, removing weeds, and planting a new agapanthus bed. You'll be amazed at the difference a few hours of #MandelaDay work can make."
What you'll need to bring: gloves, cutting tools (saw/clippers/axe) & cake/biscuits for sharing.
James will be hanging an installation of 67 metal owls in a century-old forest, and says: "Please use the day to explore The Wilds – it's safe and beautiful – and come check out the owls."
There will be a coffee station from 9am at the main entrance on Joe Slovo / Houghton Drive (next to Roedean) and an info desk where you can pick up a map and find out where to do your Mandela Day work.
More details:
https://foodforwardsa.org/campaigns/mandela-day/