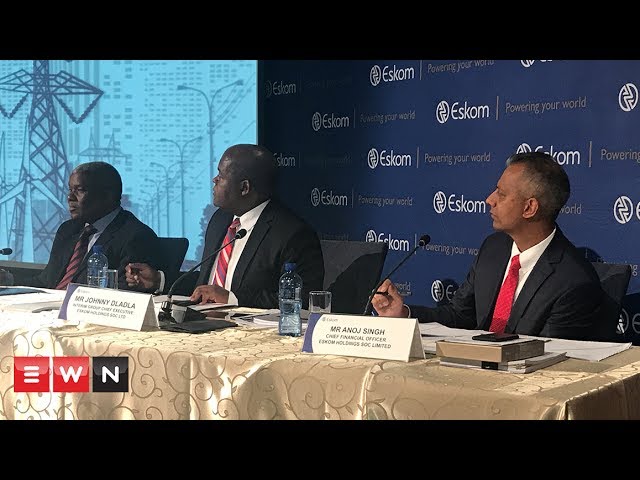 South Africa's national power utility, Eskom, has admitted to paying Gupta-linked company Trillian almost R500 million in consultancy fees, following an investigation.
Zethembe Khoza, Eskom Interim chairman, revealed today "in the interests of openness" that their investigation found that Trillion (which was a subcontractor to McKinsey) was paid R495-million by Eskom, and McKinsey was paid R900-million, totally R1.4-billion. Eskom never entered into a direct contract with Trillian, he said. Watch video below.
Khoza also said that a decision has been made to pursue disciplinary action against former Acting CEO, Matshela Koko following the investigation into possible conflict of interests.
The DA said Wednesday that it welcomes Eskom's decision to take action against Koko for the "R1 billion Impulse International nepotism scandal"… but said there are still a number of others who should be dealt with, including "Eskom's Gupta-linked CFO Anoj Singh" who also appears in the video below.
Singh "should be immediately suspended and investigated for his involvement in the outrageous 72% discount Eskom gifted the Guptas to acquire Optimum," said Natasha Mazzone, DA Shadow Minister of Public Enterprises.
"Singh's ridiculous explanation as to why Eskom reduced the original R2.1 billion fine, to R577 million, simply won't fly. Instead of being suspended and investigated, he has been rewarded with a bonus of R1.8 million for the year."
The DA said the disciplinary action announced today is "simply a smokescreen to cover up the glaring financial troubles at the power utility" and that, under Singh, net profits at the power utility have plummeted by 82%, from R5 billion to less than R1 billion.
"As Eskom slips further into financial chaos, ordinary South Africans will have to bear the brunt."
Watch Eskom explains why it paid Trillion R500-million