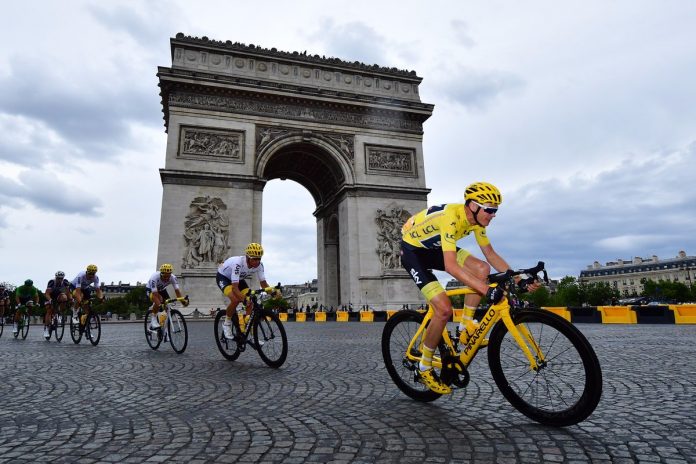 South African-raised British cyclist Chris Froome has won the famous Tour de France for the third time in a row… and the fourth time in his career.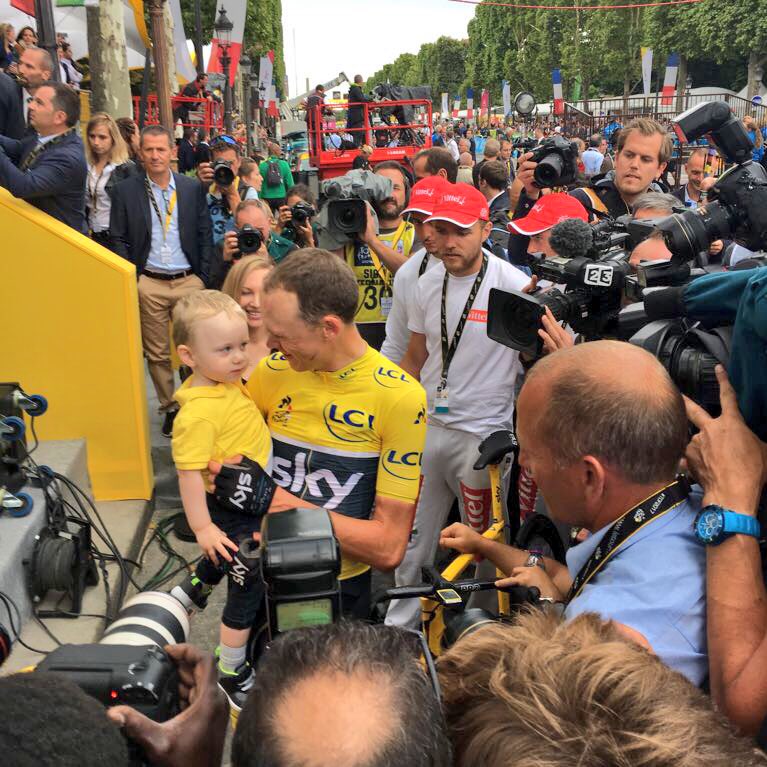 The 32-year-old, racing for Team Sky, told reporters: "Each time I have won has been so unique, such a different battle to get to this moment… They are all so special but this will be remembered as the closest and most hard fought."
South Africa's Louis Meintjes finished eighth in the general classification.
Louis tweeted this evening: "And thats @LeTour done ✅. Taking a lot of good memories home. And thanks again for all the support from back home ?????"
Chris was born in Kenya and educated in South Africa from the age of 14, where he attended St Andrews in Bloemfontein for 18 months, and then St John's College in Johannesburg before studying Economics at the University of Johannesburg. He turned professional at the relatively 'old' age of 22. (Watch a video on YouTube here.)
Not sure if its a good thing that I know what is coming today . @LeTour pic.twitter.com/kyFQeDJXtw

— Louis (@LouisMeintjes) July 19, 2017
Epic day yesterday, 7th on the stage . . @roosenboomphoto @LeTour pic.twitter.com/FIbcMbRVm6

— Louis (@LouisMeintjes) July 21, 2017
Just one more day to go. pic.twitter.com/2uY65YZva4

— Louis (@LouisMeintjes) July 22, 2017
Thanks @TeamUAEAbuDhabi for an amazing @LeTour . pic.twitter.com/v5R3IZlpco

— Louis (@LouisMeintjes) July 23, 2017
Chris Froome: father first, bike racer second. The long road to Paris is all worth it. Cool jersey Kellan! #F4OOMEY pic.twitter.com/qXWddiF0Lk

— Team Sky ? (@TeamSky) July 23, 2017
History is made as @chrisfroome wins @letour for a fourth time. Congratulations on 3 superb weeks of racing, Chris. #TDF2017 pic.twitter.com/QMGdpGlpwL

— Le Tour de France UK (@letour_uk) July 23, 2017
BREAKING:@TeamSky Chris Froome wins the Tour de France for the fourth time in five years.#SSN pic.twitter.com/IlS52qzw1r

— Sky Sports News (@SkySportsNews) July 23, 2017
Back in 2015, Chris showed he can still praat die taal!