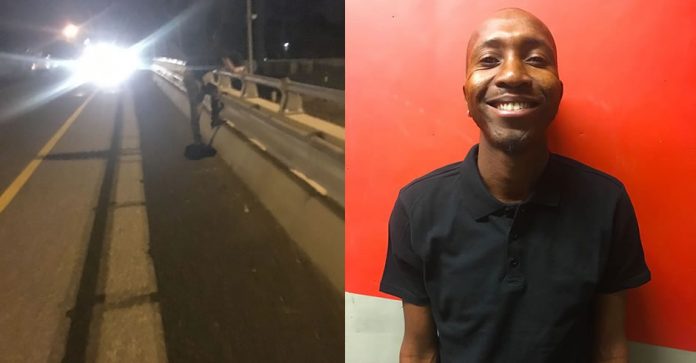 The man in the photo is Isaac. A well-educated South African man who had reached the bottom of the barrel… and was contemplating the worst a couple of nights ago, when he was rescued by the kindness of two passing strangers – Gauteng resident Spencer Kitson, and a taxi driver.
Since Spencer went public with the story of Isaac yesterday, he has received an overwhelming influx of emails.
If you missed it, this was the moving post Spencer posted on Facebook:
"This is how I found Isak last night on the Grosvener bridge in Douglasdale [near Bryanston, Johannesburg]: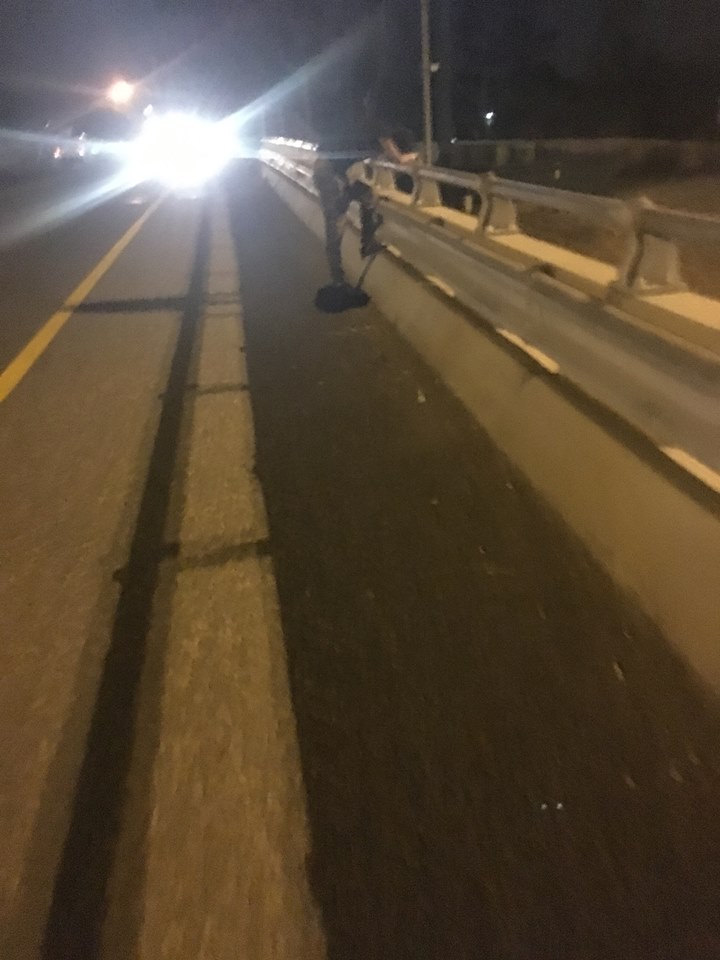 "Realising that something was very wrong, I pulled over, jumped out and approached him to see if everything was alright," says the Good Samaritan.
"As I approached I could see he was well dressed, but drowning in despair, "hey man, are you alright?", there was no reply.
"By this time a taxi driver had pulled over and had begun crossing the road, he also proceeded to talk to the guy, of which still no response.
"I leaned over to him and told him that what ever he was going through it was really not worth him jumping.
"I finally heard him mumble what I presumed to be his name "Isak", he said, so without letting his conversing momentum reduce back to nothing, I asked "what brings you here?"
"Turns out he has been unable to get a job for 2 years and due to having a daughter, he feels worthless, valueless, unsupportive towards is daughter and as he felt the all problems stem from him, he would be easier if he was "removed from the equation" as he put it.
"I coaxed him to sit down for us to at least continue the discussion away from the risk of him making a sudden leap, the taxi driver was still there and was pushing R20 into Isak's hand of which Isak refused.
"After chatting to a more responsive Isak, I picked up that he was well educated, well spoken, passionate and just desperate for any opportunity that would allow for him to have any chance to progress in life.
"I helped Isak onto his feet and offered for him to come to my house for dinner, of which in a flood of tears, he accepted.
"After arriving home, I sat down with Isak to find out more about him and potentially try inspire him that it is not worth dying regardless of any circumstances he may be going through.
"Isak is a genuine guy that's stuck in a bad position, he is absolutely desperate for any work so that he can support his daughter.
"I am appealing to anyone who might be able to assist me in assisting Isak to get back on his feet.
"He has worked in a school environment and administration positions, but is desperate for any job preferably around the Douglasdale, Bryanston area, even if it requires him to work for free for the first little bit.
"He reads a lot and has no problem learning new skills quickly, (this is found out after I taught him to play PlayStation, of which he proceeded to beat me after only a few rounds – zero to hero) and is incredible with animals (my pitbull and bull terrier were absolutely gaga over him).
"If you have any clothes, a place for him to stay, money/food donations or would potentially like to offer him a job please send me an email on Spencer.kitson@yahoo.com.
"Any help would be greatly appreciated, on my own I am very limited with what I can offer but together we may just be able to change his life."
Some hours later, after being inundated with emails and offers, Spencer reported that Izak's name is actually spelt Isaac and that he was on his way to get him a haircut so that he could start temporary work today!
Spencer says: "As the situation stands we have managed to secure a few days' work as of 01/08/17. We currently working on his CV (which is expected to be completed tomorrow) of which he has been offered tremendous amounts of opportunities. He received some Mr. Price vouchers and it managed to get him a suitable outfit and haircut for his first day of temp work tomorrow. He has been fed and is temporarily accommodated." (He is still looking for more permanent accommodation in the Bryanston/Fourways area.)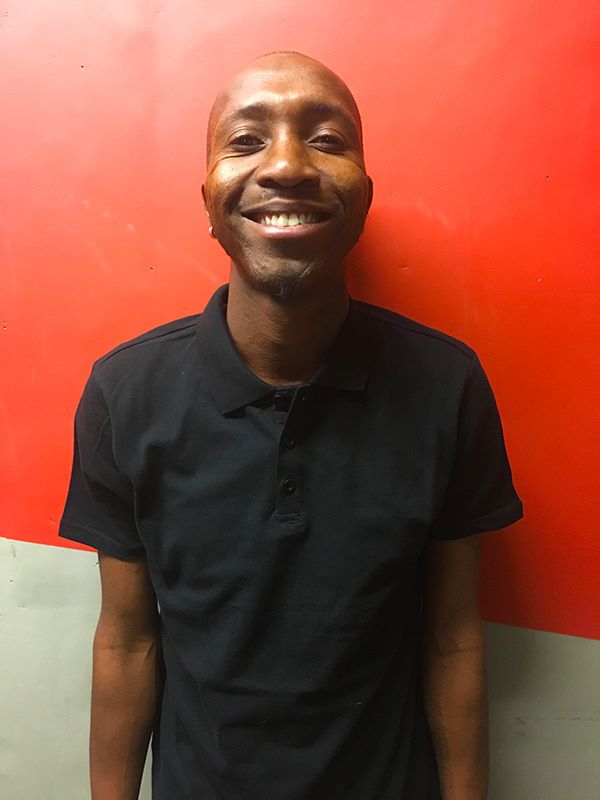 Isaac was spending his first night indoors in over six months… and after reading the emails that South Africans had sent him, filled with support and hope, Isaac said:
"From having gone from feeling nothing, worthless and hopeless with my spirit broken, all I wanted to do was make it end forever as I had lost my inner strength, I had lost my WHY for the greater purpose.
"It's amazing how in a matter of hours I went from feeling hopeless to having an unbelievable sensation of hope for a better life and future for both my daughter and I.
"I am incredibly overwhelmed by the kindness love and all of those who have and are reaching out to me, I am so happy and not only am I feeling happy but it is a happiness that originates from within, I feel free.
"I am going to be able to take a shower, sleep on a proper mattress tonight and am so excited, I feel I am going to sleep like a baby!
Thank you, Thank you."
He signed it Isaac M Dinkebogile.
#ThankYouSouthAfrica #SpecialSAPeople
Follow the story on Spencer Kitson's facebook page. (Update 2021: This page no longer exists.)