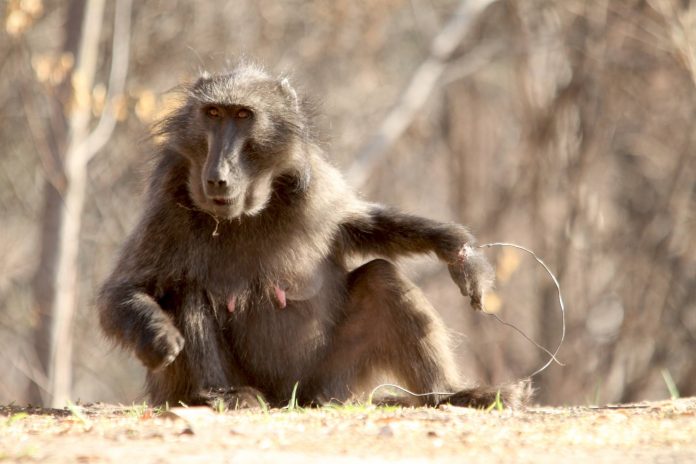 Yesterday was a good day for one Knysna baboon who has been suffering from a snare wire caught around her wrist, since she was first spotted just after the June fires. See video below.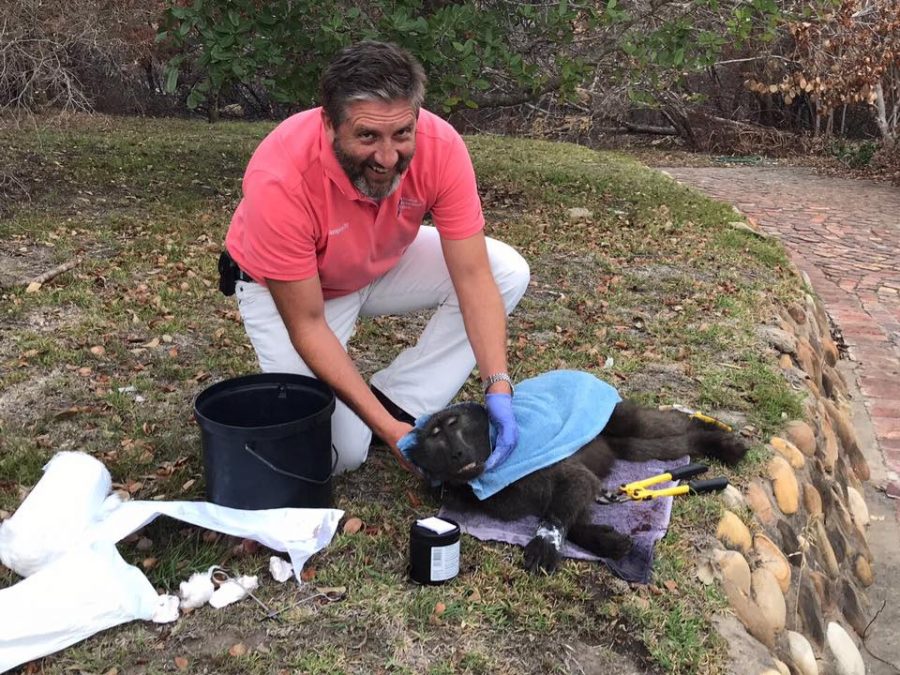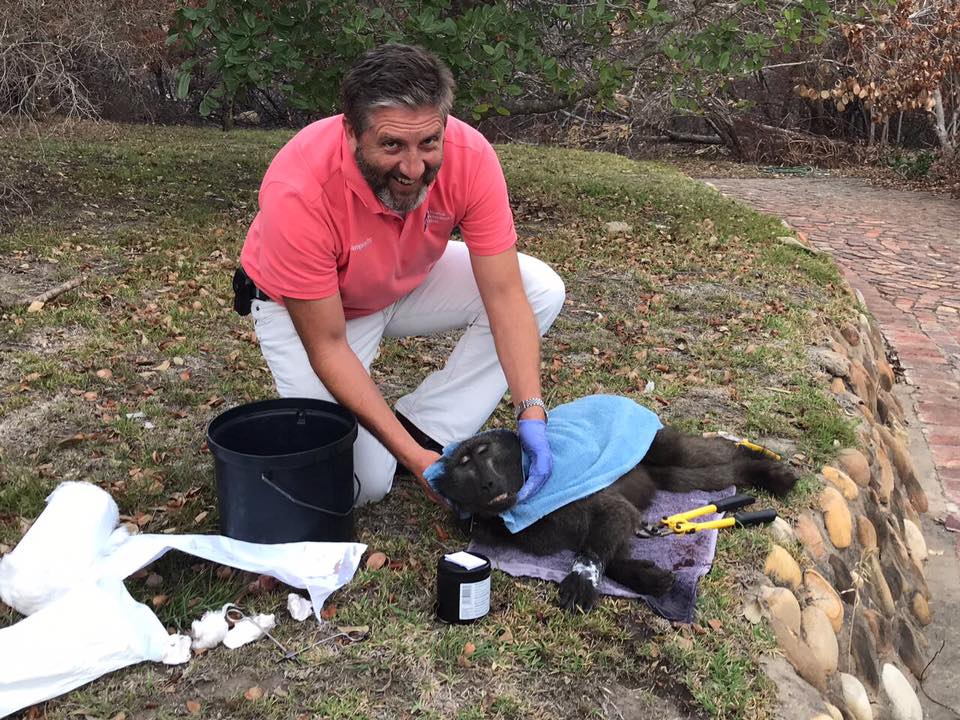 In a fantastic collaborative effort, Knysna Veterinary Clinic and Baboon Matters successfully helped the female baboon in the Eastford area. It took them five days of searching to find Nikita (as they've named her)… and fortunately they did not need to amputate.
Knysna Veterinary Clinic said: "After a few attempts to dart or trap this clever animal, Dr Rolf Lamprecht and Sr Anna-Lize Pohlmann – with the help of [Jen and Tink from] Baboon Matters – managed to dart and remove the wire."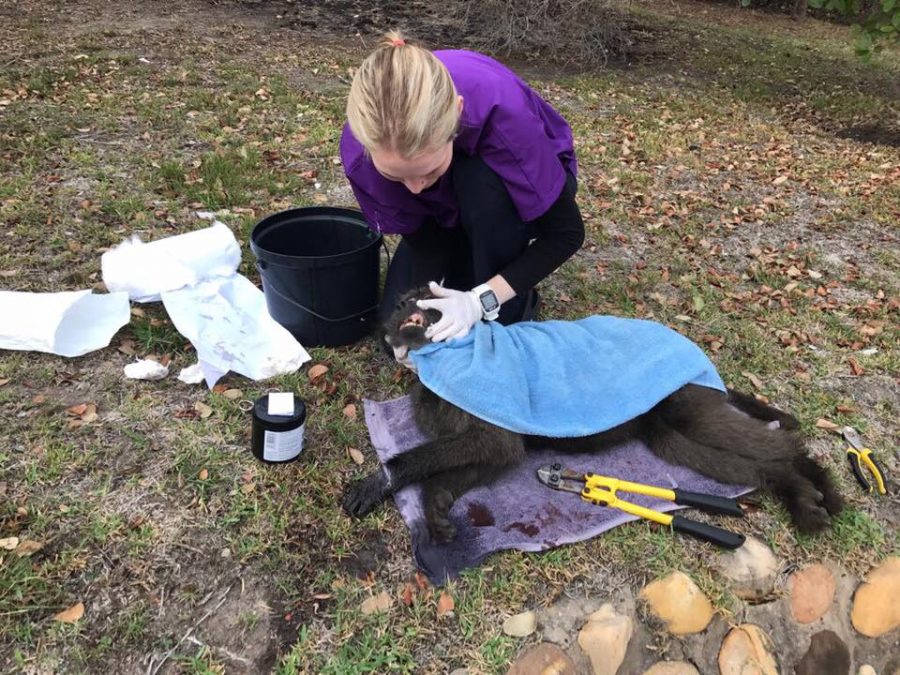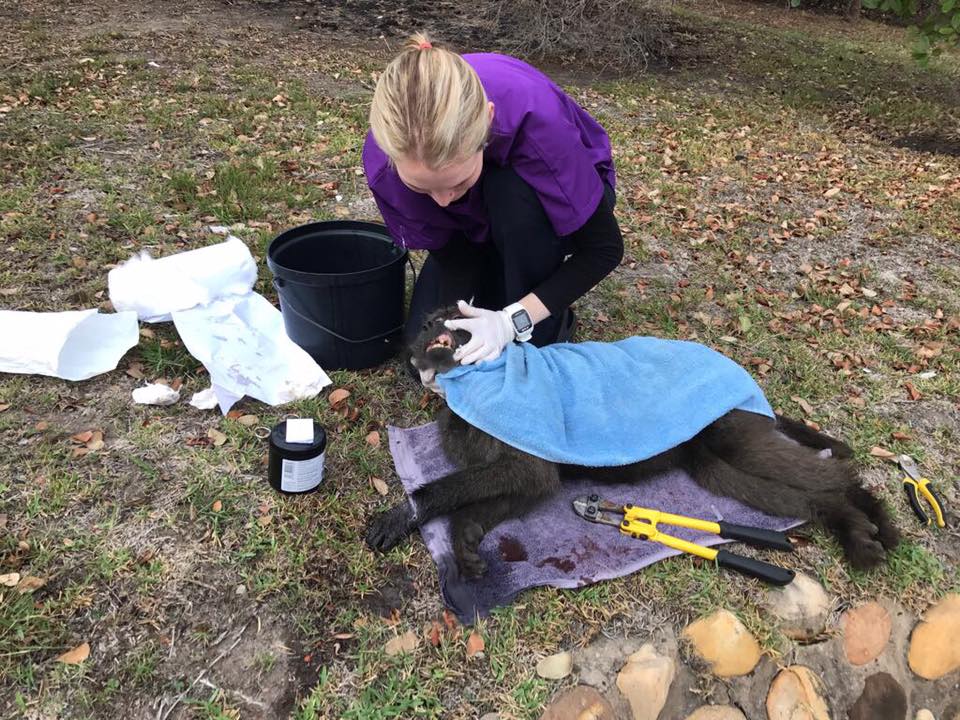 And the good news is that Nikita "is highly likely to make a full recovery after receiving medication and wound care."
The Baboon Matters Trust, a non-profit organisation, dedicated to the conservation of baboons in South Africa, said: "What a fantastic collaboration and team effort!"
Nikita was treated and immediately released back into her troop above Knysna.
WATCH Baboon Matters Rescue Mission to Knysna
Baboon Matters Rescue Mission to Knysna

Our rescue mission to Knysna to remove a snare from a female baboon's wrist. Mission accomplished! Well done to Jen and Tink, our trustee Wynter Worsthorne, Dr. Rolf Lamprecht, Anna-Liza Pohlmann (Knysna Veterinary Clinic), Ann Perrin, Cape Nature, Tenikwa Wildlife Awareness Centre, and especially, Norman Anstey and Penny Anstey. What a fantastic collaboration and team effort!

Posted by Baboon Matters on Tuesday, August 1, 2017