Olympic champion Caster Semenya set herself up for IAAF World Championships gold in London on Friday night, winning her semi-final at a canter… writes MARK ETHERIDGE.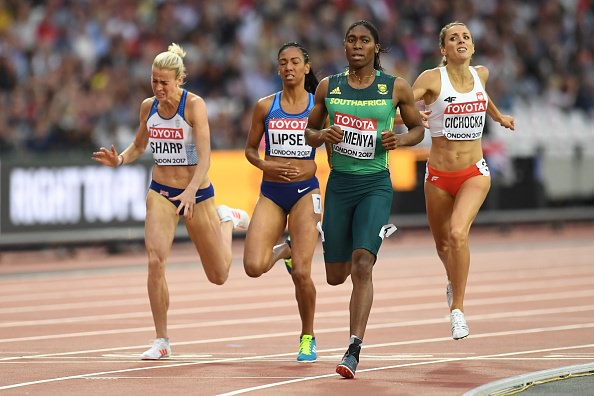 Semenya clocked 1min 59.90sec to beat Poland's Angelika Cichocka into second spot (1:59.32).
American Charlene Lipsey who had looked so good in the heats, took the field through the bell in 58.98 as Semenya loped along comfortably two or three spots back.
Coming down the main straight, Semenya smoothly switched lanes to the centre lane to avoid getting into any trouble and did the absolute minimum to move into Sunday's final.
Semenya was quickest of the semi-finalists into the final, 0.31sec ahead of Heat One winner Ajee Wilson of the United States.
The third and final semi-final saw little Gena Lofstrand trying to emulate her compatriot's progress.
Lofstrand had run a great heat on Thursday night to book her place in the semi's by making sure the pace was quick and going through as one of the fastest losers.
She didn't start as quickly on Friday but soon realised that she'd need to up the pace and injected some pace just before halfway as Olympic medallist Francine Niyonsaba took the bell at 1:00.89.
The Durban athlete hung in bravely but, as was the case the previous evening, didn't quite have the finishing effort and ended eighth in 2:03.67.
A late inclusion in the SA team, ostensibly to run the 4x400m relays, Lofstrand has gained immense experience in her two races and certainly looks like one to watch for the future.
Source: Sascoc.co.za
Semenya posted this image on Instagram after her heat: