The South African Government website has been taken offline by a hacker who seems to be based in Afghanistan… and whose mission is apparently world peace.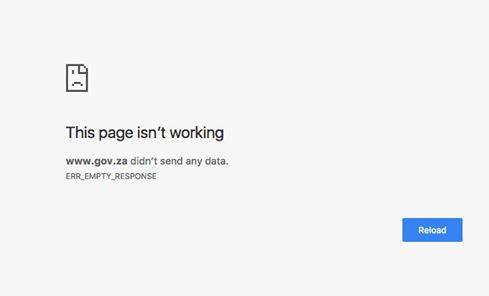 The hacker – Paladin (@VirusSec) – gives the reasons for the attack as: "This is for allowing the sale of rhino horn and lion bones."
The tweet is accompanied by the hashtag #OpFunKill, and comes days after Humane Society International (HSI) in Vietnam called on the SA government to shut down a rhino horn auction, amid fears it would fuel further poaching and corruption.
The auction is being held by SA's largest rhino farmer John Hume who says his intention is to save the rhino. He believes by fighting corruption with a legal trade and sale of rhino horn, it will curtail the illegal trade.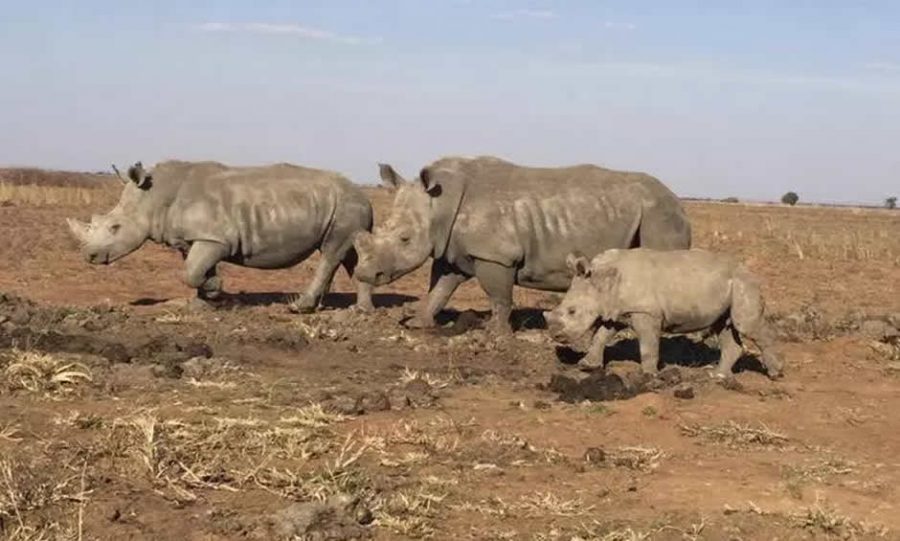 The rhino auction site handling Hume's auction has also been hacked – it was hacked yesterday, with all files being deleted, and is still being held hostage by a group called the 'National Frog Agency/Central Frog Services' (NFA). They describe themselves as "just some hackerific #ARA frogs tryina save the world!" and have also used the hashtag #OpFunKill with their hacking of Hume's auction site.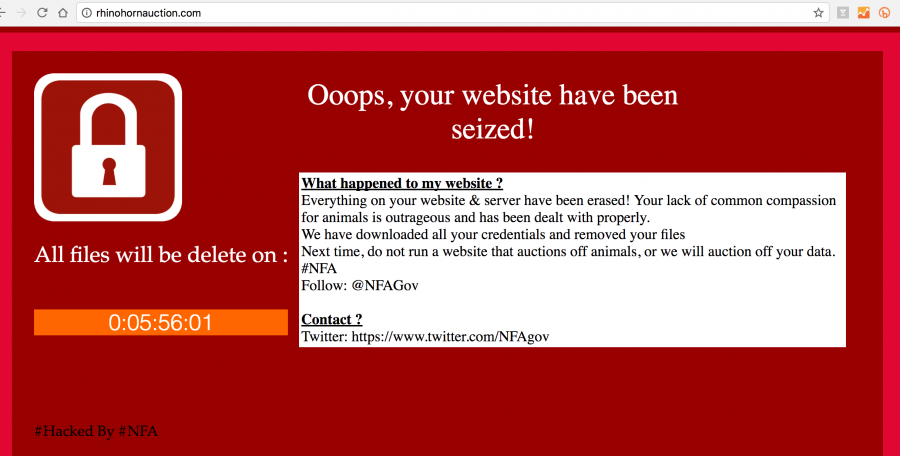 Backed by some heavy music, a message on the site's home page says: "Everything on your website & server have been erased! Your lack of common compassion for animals is outrageous and has been dealt with properly.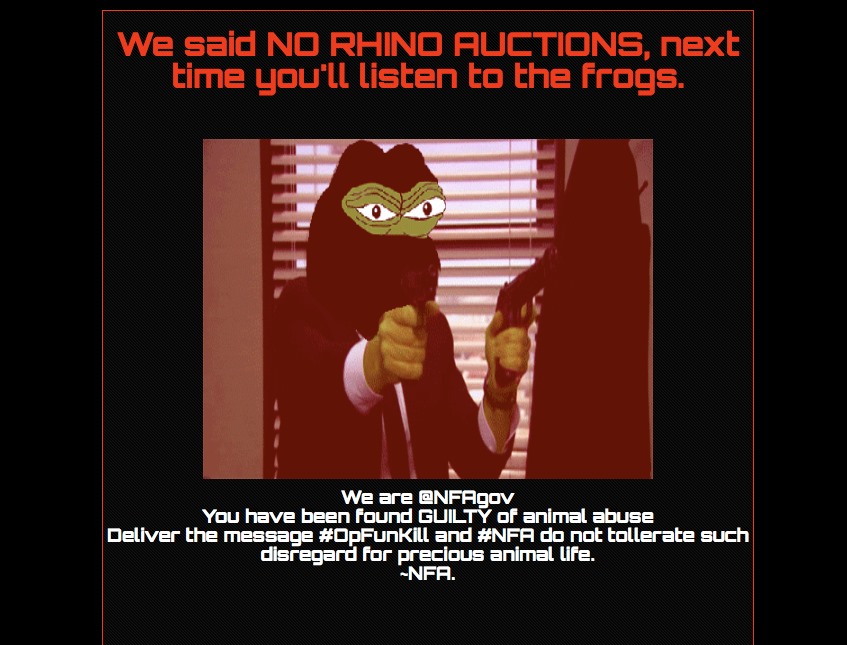 "We have downloaded all your credentials and removed your files. Next time, do not run a website that auctions off animals, or we will auction off your data. #NFA."
Btw, @HornAuction is registered to JohnHume@gmail.com..
We'll make a few attempts in the AM.
Sleep well. pic.twitter.com/TGAT5IJi1l

— NFA/CFS (@NFAgov) August 12, 2017
Trade, not aid, will help save our rhino! #savetherino #tradenotaid #rhino #rhinohorn #rhinohornauction #stopthekillings #bloodfree pic.twitter.com/lAvrK7P9c0

— Rhino Horn Auction (@HornAuction) July 25, 2017