In 1996 I was involved in a head-on collision in South Africa, writes SHAMILA RAMSOOKBHAI.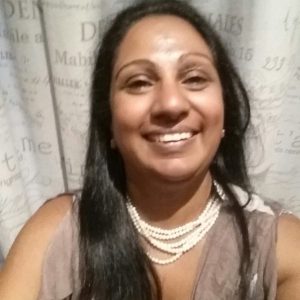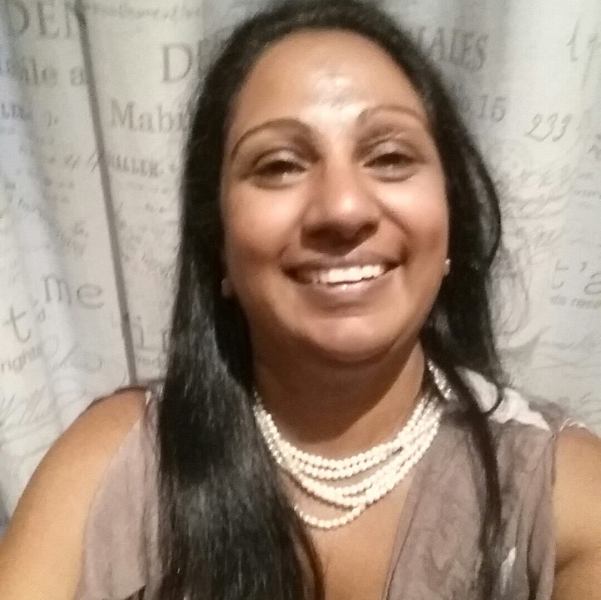 Hubby was driving and in the midst of an argument we didn't realise that he turned onto oncoming traffic. I bore the brunt of it.
Landed at King Edward due to the medical aid not kicking in that month, and when a nurse asked me to raise my arms for the x-ray, my response was "Thank God I shaved my armpits".
Her shocked response was 'you are so badly hurt and you can still joke about it'.
But the amazing thing was that despite being so badly hurt etc, I didn't feel any pain. Just as well the adrenalin kicked in!
What has kept me sane throughout all these years is to see a bright side in every situation, coupled with a crazy sense of humour… and I frame it within the path of what the universe has decreed, or else I would succumb to the insanity. (If truth be told I have a certain Van Goghian disposition.)
Recently we had Julius [Malema, leader of the EFF] attacking the Indians. In fact if Juju stops attacking other race groups, I might even vote for him… as there are moments of intelligence that surface.
Julius is correct – we love our food parcels. It is something that is ingrained in our psyche – we are always cooking, there is always a pile of food in Tupperware nodal collecting in our fridges. Indians cannot cook according to the number of people. We cook extra food for supper because we are under that misguided notion, what if somebody stops by? Heaven forbid that we will send our guest without food.
We cook extra because we will send some food for the neighbour or for a friend at work.
Another strange occurrence is we can cook a tiny pot of curry, but it goes a really long, long way. That's us Indians, blessed in so many ways and we will continue to be blessed.
Med schools have shut the door on our children… no problem – they are in big demand in the IT world, and soon they will hack and empty out SARS.
Then we also have our brain dead MPs making comments… and people get upset when they are called ZOMBIES!!!
What is the point of this little essay?
I actually felt sick at the thought of this government continuing to plunder. But then I discussed it with one of my learners who stated that Z [President Jacob Zuma] is like Arnie- "I'll be back".
And I burst out laughing – and I felt good.
the current political scenario is like the taste of day old Nando's
And so as much as the current political scenario is like the taste of day old Nando's, let us be positive.
The fact that we have a criminal cabal in power is indeed extremely depressing. But if we 24/7 focus on all the negatives, we will lose our minds. Focus on what is good and pure in our country, because trust me… we are surrounded by a large number who want what is best for this country.
The one thing that has surfaced on social media is that you find individuals bringing a knife to a gun fight, the first sign of stupidity. So if you are insulted, called names etc ignore.
This coolie is very proud of what she achieved in her life, and no amount of name calling or insults will have any IMPACT on her life.
And at the moment there is one Indian family that is constantly on my mind, I may have to go for some form of therapy as I am consumed by thoughts of murder. I have thoughts of sending a parcel bomb, ebola virus , cyanide chevda, etc. Tried to also round up some resistance fighters… those that have sniper type talent but to no avail.
But of course we cannot just blame this family because they were aided and abetted by our criminal cabal a.k.a our government.
And so we will continue to be milked in all sorts of ways… soon we should receive a bill for the air that we breathe.
And by the way Shawn [Abrahams, NPA head] is not dead, I spotted him at the Ahmed Timol case (on TV duh)…seated in the audience. Probably doing some research on what it takes to be a competent attorney…
In the interim I suggest focus on your families etc because this night and day obsession with Z is becoming energy draining. Bake a cake, do some gardening, make some samosas etc – just keep busy and laugh, laugh, laugh!!!!
You are going to need it to combat and survive the latest WMC website that has just popped up. It's the latest in the BLAMITIS disease, and the continuing saga in the blame the whites scenario. Its like moi coming up with a website blaming my mum-in-law for everything. Yes folks, get ready for mortal combat, phase 2. And take great delight that they are afraid, very afraid!!!
By Shamila Ramsookbhai.
KwaZulu-Natal resident SHAMILA RAMSOOKBHAI describes herself as a "chocolaty caramel colour. Woman, Mother, Wife, Quilter, Ceramic artist, Gardener, Teacher, Writer". She recently opened a pottery studio where she invites people to "start a fun filled therapeutic hobby that is guaranteed to de-stress you". Visit Shamila Ramsookbhai's page for more.