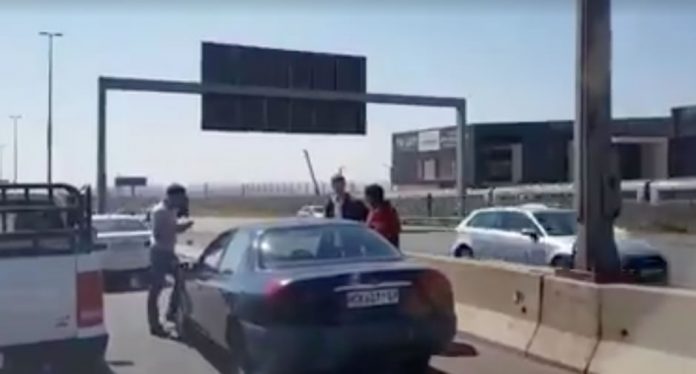 Watch how three South African motorists seamlessly worked together, to bravely prevent another driver – who had (badly) hit another vehicle, flipping it over – from fleeing the scene.
The video – from a dashcam – was uploaded on Wednesday by Yusuf Abramjee who said it happened on the N1 to Pretoria, near Centurion. He didn't clarify when the accident had occurred.
Arrive Alive said: "Great to see fellow road users respond."
According to posts on Twitter, the three passengers of the overturned vehicle are fortunately alright and recovering in hospital. The driver was a retired 63-year-old grandfather.
As can be seen in a photo posted by Huisegenoot magazine, it appears the driver who tried to flee was on his cellphone at the time of the accident.
WATCH this crash on the N1 near Centurion and how the motorist tries to flee.. pic.twitter.com/DgvmLTAYf8

— Yusuf Abramjee (@Abramjee) August 16, 2017
Kan dit dalk 'n selfoon in die bestuurder se hand wees? @_ArriveAlive #N1 #Centurion pic.twitter.com/wpBIksj6D7

— Huisgenoot (@huisgenoot) August 16, 2017