With less than a month left of possible winter rain, the City of Cape Town – which is experiencing a severe drought – announced Sunday that it is taking a number of new actions to drive down water consumption, with immediate effect. This includes the institution of Level 5 restrictions, and a further increase in pressure management.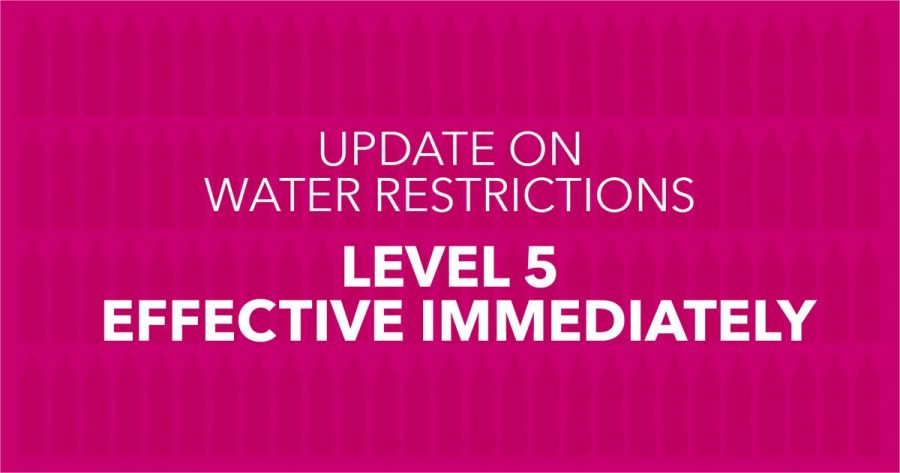 The upper limit of 87 litres per person and the overall target of 500 million litres per day of collective consumptions remain in place, however, there is now a new emphasis on capping excessive water use at the domestic household level and placing additional restrictions on the commercial sector.
Since 1 July, the City's goal has been to reduce consumption to 500 million litres per day.
"As of last week, consumption stood at 599 million litres per day. With the winter rainfall season likely to end in the next three to four weeks, we simply have to get used to using less water as we enter the summer season," said the City in a statement on social media.
With regard to domestic properties, the 87-litre per person limit remains in place. However, the cap on individual domestic property usage is now set at 20 kl per month, beyond which the property owner will be subject to a very high fine.
Fines are expected to be in the region of R5,000 to R10,000. Confirmation of fines will be announced shortly.
September's usage will determine the actions taken against "delinquent users" after that.
The City says while it has made considerable progress in lowering water pressure and overall consumption over the last three months, there's still room for further measures to reduce water pressure… which will commence immediately.

Further pressure reduction is likely to result in supply interruptions being experienced in higher-lying areas of the city's supply zones for short periods during the day.
For information on how to meet the 87-litre per day usage requirement, residents should please visit the water restrictions page on the City's website and utilise the water calculator.