Michaelhouse has paid tribute not only to the life of learner Themba Dloti, who sadly passed away following yesterday's tragic school bus accident in KwaZulu-Natal, South Africa, but also to all those who assisted and offered support after the crash. Forty-six boys and four staff members were travelling in the bus, on their way to soccer fixtures at Kearsney College, when it flipped on its side.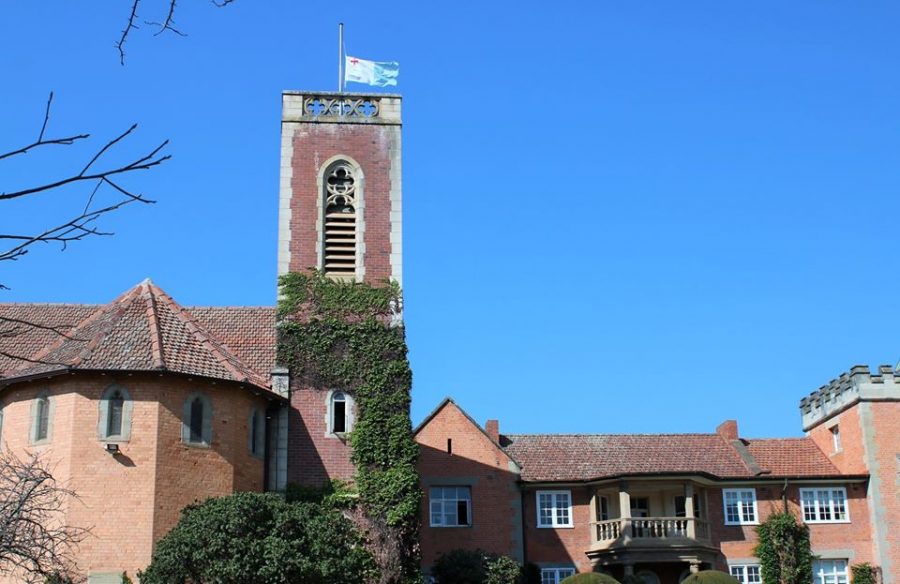 Today the school flew its flag at half-mast, as did some of the businesses in the area.
In an update today, the school said it held a chapel service Wednesday morning to commemorate the life of Thema Dloti and pray for those hurt in yesterday's accident.
"It was a muted and sombre affair with the exception of the School Hymn which, while deeply emotional, threatened to lift the roof off of our chapel," said Rector Greg Theron.
"Boys left there to go to tutor groups where they will be given the opportunity to talk about the accident and to ask questions." Counselling will be offered to victims and those in need today and in the forthcoming weeks.
The school extended "deep gratitude to literally thousands of people, schools, and organisations who have in turn extended their support and love to our community during this time. It has been a deeply humbling experience."
The headmaster thanked everyone from hospital and school staff to those who offered accommodation, Old Michaelhousians and "parents who as doctors or nurses were still involved in operations until the very early hours of this morning"… as well as people around the world who have sent "thousands of messages".
Theron also thanked the local police, ambulances and paramedics "who were so caring and efficient in what they did. These are generally thankless tasks and I was deeply touched by their compassion and care."
The school reported that only 13 boys and one staff member remain in hospital "some of whom will be there for some time given the needs of their injuries".
Theron ended the statement saying: "I said to the boys in chapel this morning that the overriding memory that I have of yesterday, apart from a sense of tragedy, was of the brotherhood and support of humans, by humans, for humans…"
A memorial service to celebrate Themba Dloti's life will be held in the Michaelhouse Chapel, this Friday, 8 September at 12.00.
Businesses in the area flew their flags at half-mast today:
Our sincerest condolences to the family and friends of the Michael House scholars and faculty that were affected by yesterday's tragic accident.In your honour we fly half-mast today.

Posted by Hillcrest Toyota on Wednesday, September 6, 2017
Yesterday's school bus accident:
[UPDATE]- One of the critically injured children has succumbed to his injuries on the N3 schoolbus incident, PMB. @ECR_Newswatch @ewnupdates pic.twitter.com/TvCUNhTzBM

— ER24 EMS (Pty) Ltd. (@ER24EMS) September 5, 2017