Two photos of an incident at the South African Cross Country Champs this weekend are sweeping social media… with their perfect display of what a true champion constitutes.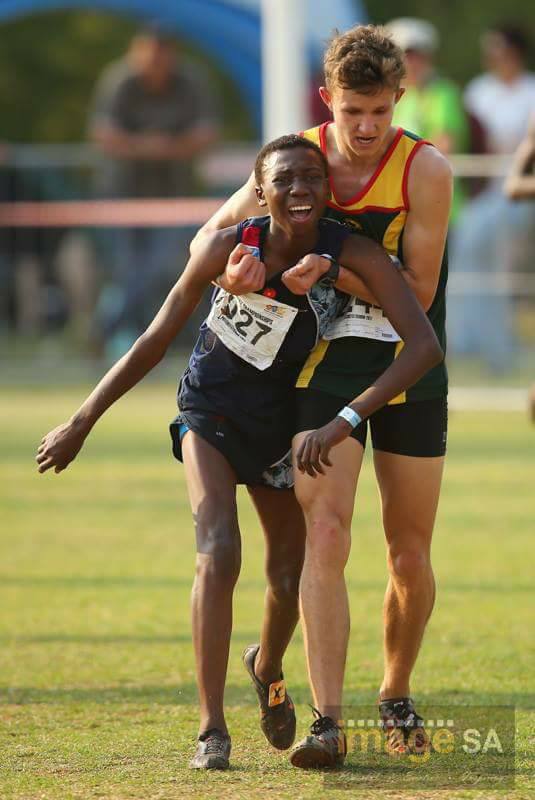 In a beautiful gesture of Ubuntu and good sportsmanship, a competing athlete gave up his own chance of doing well in order to help another – from a different province – who was battling in the 38 degree heat, in Potchefstroom, on Saturday.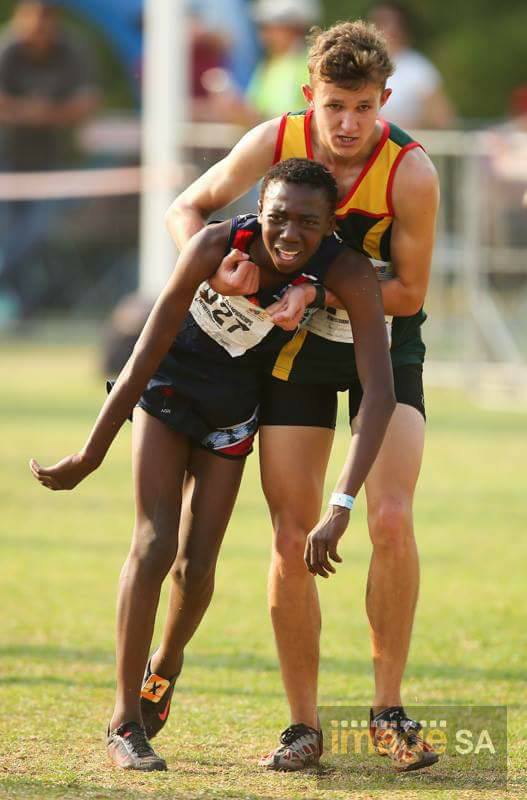 The pictures were captured by renowned South African sports photographer Roger Sedres from Image SA (and former Chief Photographer at Die Burger)… who noted it had been a "very challenging day" in the Potch heat.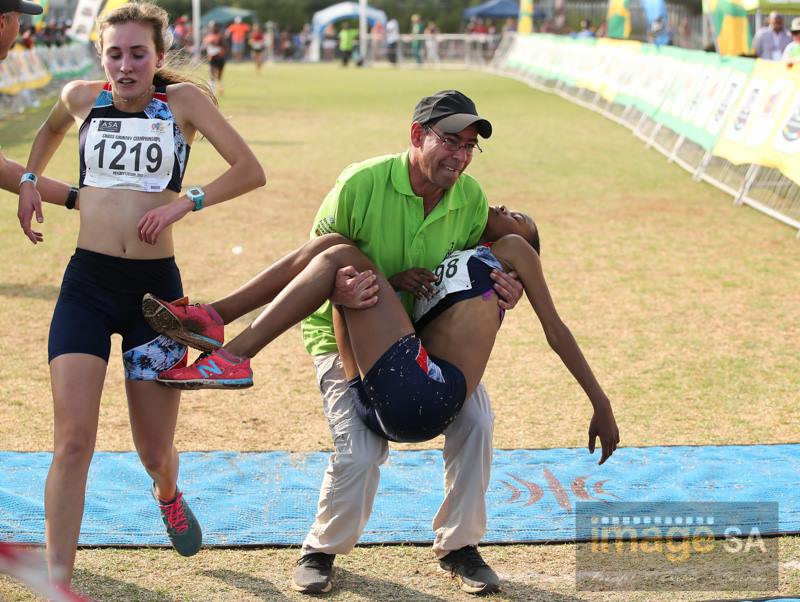 Asics SA's National Field Sales Manager, Allan Smith, who witnessed the event himself, shared the photos – which have gone viral – and said:
"One of the most Sporting and emotional moments for me this weekend at the SA Cross Country Champs. To see an athlete give up his position to assist an athlete from another province finish his event shows that TOGETHER WE CAN BE STRONGER… This bought tears to my cheeks on the finish line but gave me hope as a nation. Made me so proud to be a part of these champs.

"My next goal is to re unite these 2 runners at an event. Thanks to Roger Sedres for capturing the moment."
MORE
Follow Roger Sedres on https://www.facebook.com/ImageSA/