Same speech, one year later. What a disgrace… writes anti-rhino poaching activist, SavingTheWild's JAMIE JOSEPH, as she threatens to lift the lid on rhino poaching corruption if things don't change.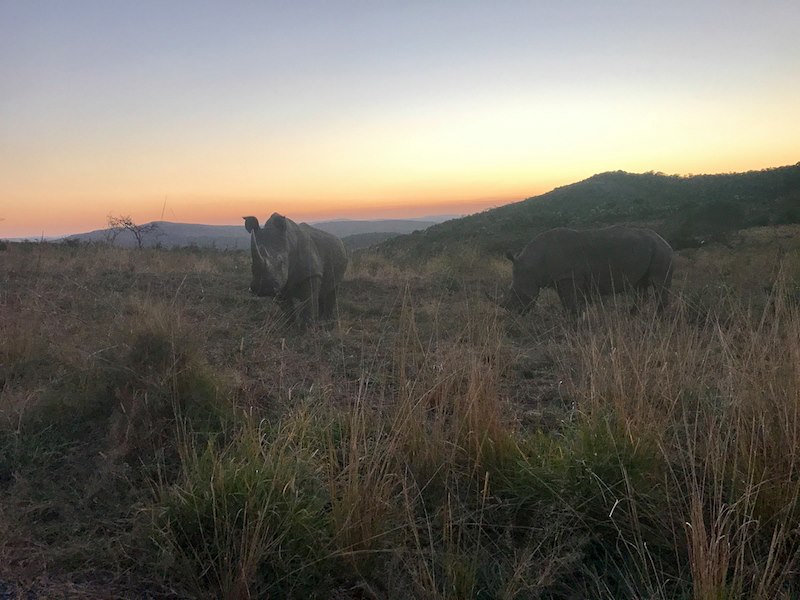 I woke up this morning to a report by East Coast Radio that "Officials from #Ezemvelo KZN Wildlife, the departments of Economic Development and Environmental Affairs, as well as the police, have all teamed up to form the #Rhino Crime Combating Task Team. (RCCTT) The group was launched at a media briefing in the Drakensberg."
I wonder how much money was spent on yesterday's "launch". Some of you may recall a year ago, following the World Rhino Day massacre that we heard the exact same speech. Yes? What a disgrace.
Following my announcement in June 2017 that I will begin exposing #corruption at Ezemvelo if they do not introduce #polygraphs, I have certainly made the effort to meet with this RCCTT.
I met with three members of the team, and they seem to genuinely care about the escalating crisis. Do they have any real influence? This is yet to be proven.
Quoting from the "impressive" speech yesterday by Economic Development MEC Sihle Zikalala: "This task team is focusing on working with Ezemvelo, developing and implementing strategies to curb rhino #poaching, including establishing a specialized court. Two staff members have already been dismissed. We are going to be focusing on ensuring that people who are working for Ezemvelo are not collaborating with the syndicates."
If they really mean what they say then polygraphs will be implemented – as a matter of urgency – just as it is done in the Kruger, and in the KwaZulu-Natal private parks.
As for establishing a specialized court, this is a nice dream – but how about dealing with the blood bath right now and actually making an effort to see that the "alleged" rhino poaching kingpin of #Zululand, Dumisani Gwala, is sent to trial and convicted?
During a three hour meeting that took place at Hluhluwe iMfolozi Park on 20 July, I told three members of the RCCTT about the "two staff members" – HiP rangers – working with rhino #syndicates.
I told them that they had been arrested in Mkuze for attempting to poach rhino in a private park, and then had paid off a police officer R30,000 to make it all go away. I spent three hours telling them about a lot of the corruption going on in Ezemzelo parks – from HiP, right through to Mkuze, where rangers have been supplying rhino horns to Gwala for nearly two years.
The corruption in Ezemvelo isn't getting better, it's getting worse, and I am fast running out of patience trying to deal with it through the "appropriate channels". I have a meeting later today with a member of the RCCTT, and if it looks like positive change really is coming, I will try to be patient for a little while longer.
I will publish a story about what is really going on in Ezemvelo parks, and I will not hold back
But if it's the same old same old, I give you my word, before Gwala appears in court on 9 October, I will publish a story about what is really going on in Ezemvelo parks, and I will not hold back anything anymore.
The rhinos of KwaZululu-Natal are being decimated in Ezemvelo Parks, especially Hluhluwe iMfolozi.
It's not getting better, and there is no real leadership that indicates it will get better. They can form as many teams as they want, but the honourable rangers are not being supported, less than 20% of the Ezemvelo budget is actually spent on operational work, and the extremely top heavy management and administration is a huge burden on what is supposed to be a conservation organisation.
Gross negligence and incompetence is a form of corruption.
#ConvictGwalaRhinoKingpin #JusticeForRhinos
Follow Jamie Joseph on Saving the Wild here