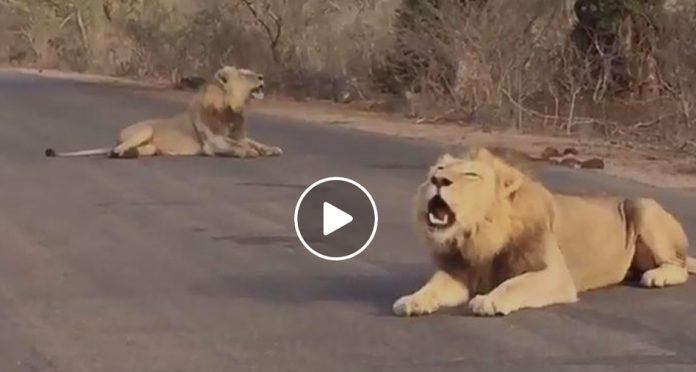 This is not a new video – but it'll give you goosebumps nonetheless if you love Africa and its wildlife. It's the real deal – not the fake lion roar you often hear in movies.
Latest Sightings – Kruger, who uploaded the video a year ago, said the lions were seen in the middle of the road in Lower Sabie.
"Movies make it seem like their roars are those aggressive growls. So when you hear an actual roar for the first time you are really confused…" said Latest Sightings. At times it almost sounds like someone gargling!
"It feels like vibrations through your body."
Watch and listen to the roar of lions in Africa
GET READY TO GET GOOSEBUMPS: Watch these lions that were seen just yesterday near Lower Sabie, right in the middle of the road. ?Tinged by @lynnthehoff

Posted by Latest Sightings – Kruger on Wednesday, September 28, 2016