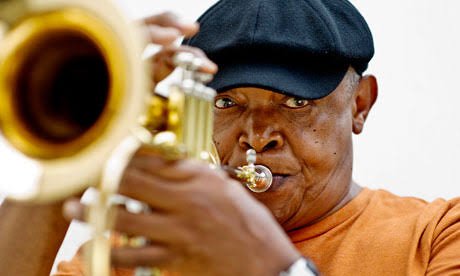 Legendary South African musician Hugh Masekela has cancelled his forthcoming appearances to focus on improving his health, as he battles prostate cancer.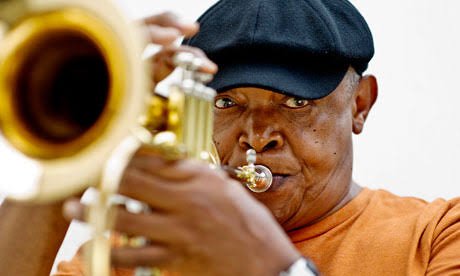 Last month he had cancelled concerts to recover from an operation to "improve his eyesight" but yesterday he revealed in a statement that he has been battling prostate cancer since 2008.
He urged all men to have regular tests and to "ask questions, demand answers and learn everything you can about this cancer, and tell others to do the same".
The jazz artist asked for privacy as he needs to "rest and heal" and conserve "all my energy to continue this fight against prostate cancer".
Good wishes have been pouring in since Masekela made the announcement. This morniing SA's Arts and Culture Minister Nathi Mthethwa tweeted: "We wish Jazz Legend bra Hugh Masekela a speedy recovery as he continues to fight prostate cancer. Our prayers are with him & his loved ones."
The full statement from the jazz artist – addressed to "dear friends and media" – reads as follows:
"I have been in treatment for prostate cancer since 2008 when doctors discovered a small "speck" on my bladder. The treatment seemed to be successful, but in March 2016 I had to undergo surgery as the cancer had spread.

In April 2017, while in Morocco I fell and sprained my shoulder. I began to feel an imbalance when I was walking and my left eye was troubling me. Another tumour was discovered and subsequently, in September 2017, I had emergency treatment, and the tumour was neutralised.

It is a tough battle but I am greatly encouraged by the good wishes of family, friends and everyone who has supported my musical journey, which remains the greatest source of my inspiration.

I have cancelled my commitments for the immediate future as I will need all my energy to continue this fight against prostate cancer.

I'm in a good space, as I battle this stealthy disease, and I urge all men to have regular tests to check your own condition. Ask questions, demand answers and learn everything you can about this cancer, and tell others to do the same.

This will be the only public statement I make on the matter, and I ask for privacy going forward, so that I may rest and heal."
We wish Jazz Legend bra Hugh Masekela a speedy recovery as he continues to fight prostate cancer. Our prayers are with him & his loved ones. pic.twitter.com/fOgtuBOSn1

— Min. Nathi Mthethwa (@NathiMthethwaSA) October 7, 2017
Hugh Masekela – Grazing in the Grass instrumental