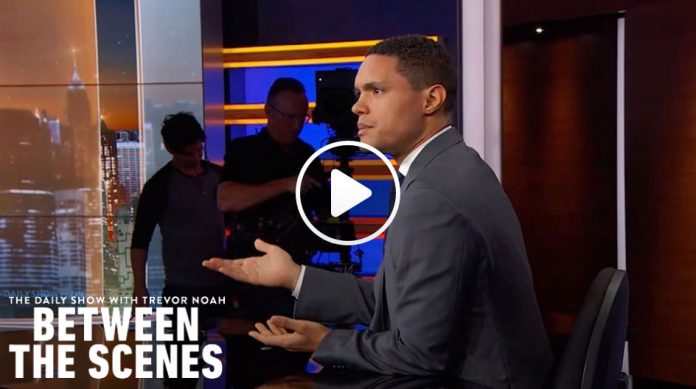 South African comedian Trevor Noah has responded to criticism that he, as a foreigner, has no right to weigh in on the gun debate in America.
Speaking to the audience between takes during the filming of his The Daily Show, in the USA, Trevor played a clip in which a newscaster was "shitting on me hard for saying something about guns and Vegas…"
The newscaster said that Trevor and British comedian James Corden were "looking down on us for our gun laws", and that it's an American issue and not their's to discuss.
Trevor points out that when immigrants don't get involved, they're criticised… and when they do, they're criticised too.
As he says – and as many South African expats know – "when you live in a place for a while, you start to feel… certain things that connect you beyond where you're from". Just in the past week, he says, he had been in Nashville dancing to country music.
Trevor also mentions that nobody in South Africa was saying "screw them" when Americans got involved and were protesting for freedom in SA. (Although interestingly, there were some white South Africans who did question the right of foreigners to interfere, and tried pointing fingers back at them… but those were usually people who were benefiting under the apartheid system.)
Trevor Noah recently won his first Emmy Award for segments such as this, broadcast on YouTube as "Between the Show" episodes.
Watch Trevor Noah respond to criticism that as a foreigner he shouldn't weigh in on the gun debate in America:
Trevor's original response to the Las Vegas shootings: