Not even the rain could dampen the festivity at Seaforth Beach, Cape Town, yesterday as a group of penguins was released by SANCCOB. Photos by Nigel Riley.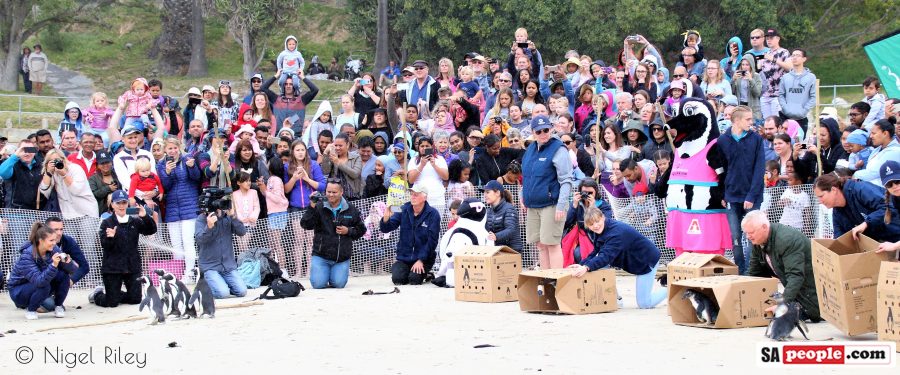 SANCCOB (the Southern African Foundation for the Conservation of Coastal Birds) released 13 African penguins – 4 adults and 9 blues – in front of an enthusiastic crowd of supporters, as part of their annual African Penguin Awareness Day festival.
The international Day is dedicated to celebrating this iconic penguin species which is endemic to the African continent.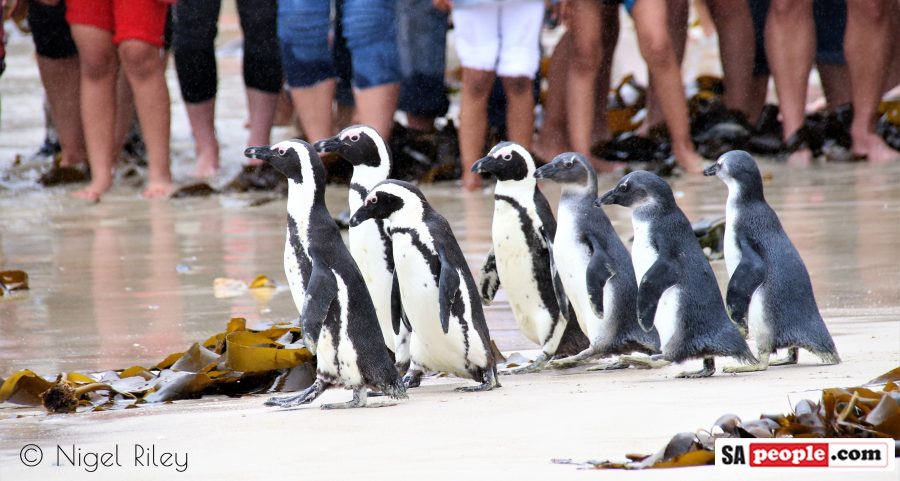 SANCCOB's mission is to reverse the decline of numbers remaining in the wild. The non-profit has treated more than 90 000 oiled, ill, injured or abandoned endangered African penguins and other threatened seabirds since being established in 1968.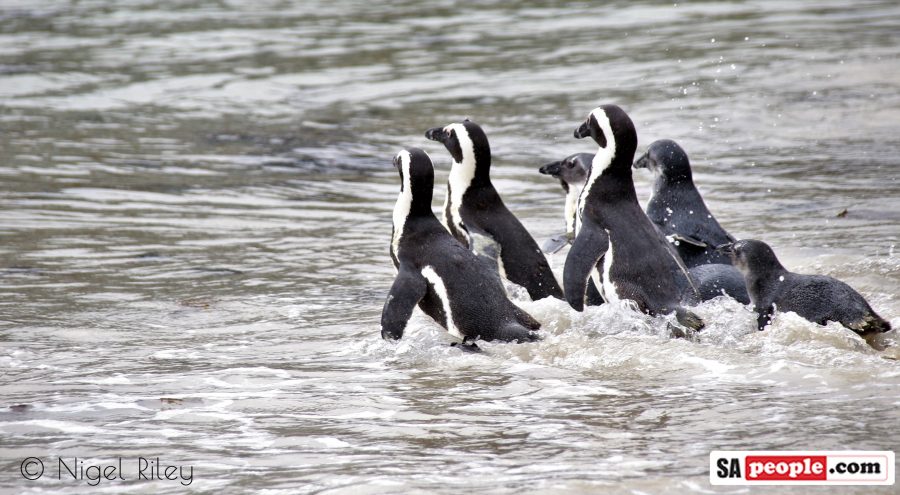 Watch the released African penguins waddle into the sea, South Africa:
13 African penguins were released today at #Seaforth Beach. 4 adults and 9 blues went waddling into the ocean, cheered on by supporters from all over #CapeTown. Here's a clip of how they swam into the sea, just before our annual festival. Thanks to all who braved the drizzle in support of our African Penguin Awareness Day celebrations. #endangered #conservation

Posted by SANCCOB saves seabirds on Saturday, October 7, 2017
Penguin Watching at Boulders Beach, Cape Town, South Africa
Penguin Paradise! A Must See spot for local and international tourists in South Africa.
Btw – if you'd like to learn how to capture and edit videos like this on your phone – visit TravelVids.tv.