The 12 Apostles Hotel and Spa was evacuated yesterday evening as a veld fire – which started on Wednesday in the Camps Bay area – continued burning through its second night last night, as strong winds have fanned the OudeKraal wing in the Western Cape, South Africa.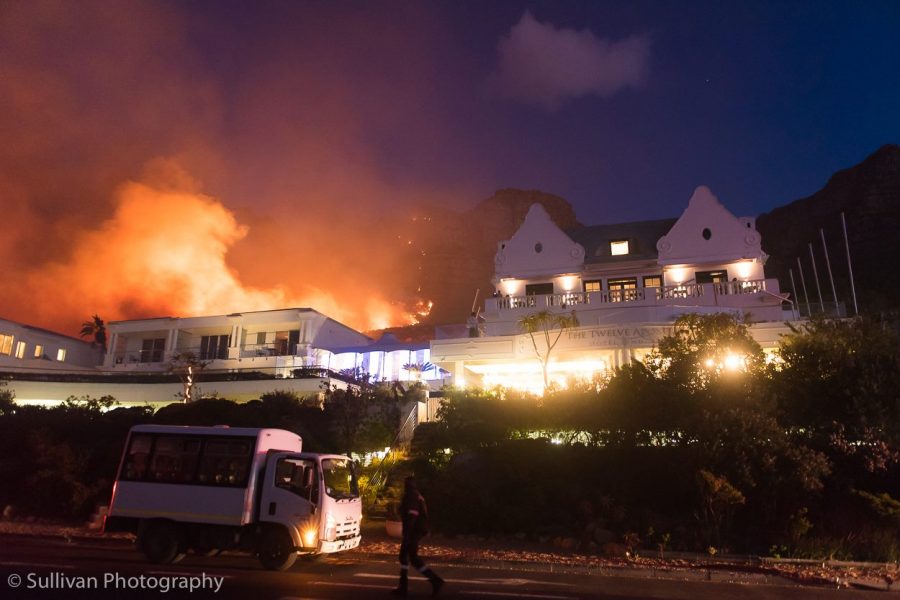 "Crews were battling with gusting winds of up to 70kph yesterday evening," says Cape Town-based Fire and Documentary photographer JUSTIN SULLIVAN (who took the photos on this page).
Volunteer Wildfire Services (VWS) said it was a long night for all crews, but it paid off with firefighters able to prevent the fire moving closer to the 12 Apostles Hotel. Fresh teams will be deployed today.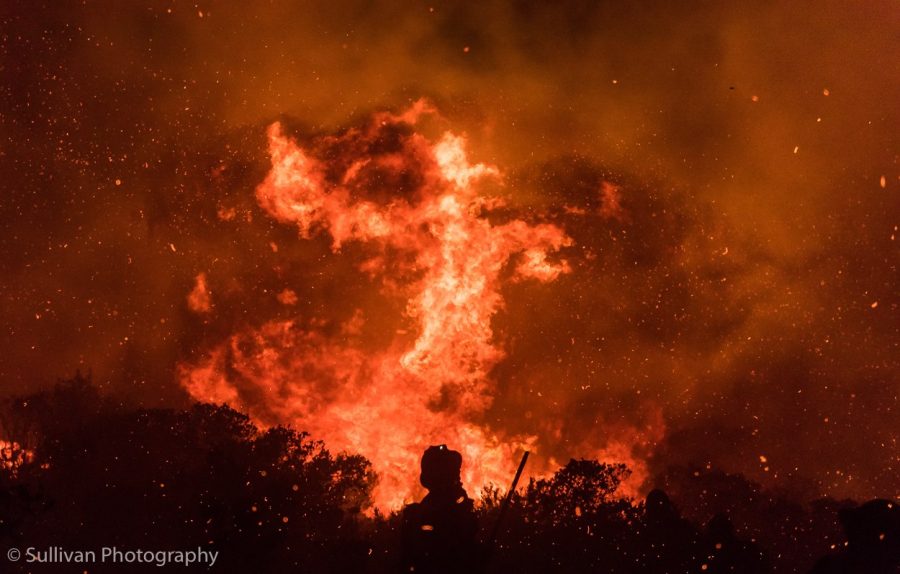 The fire has now moved past the Hotel, which was evacuated as a precautionary measure, into the OudeKraal Picnic Area.
NCC Environmental Services, Table Mountain National park (TMNP), Volunteer Wildfire Services (VWS), Working with Fire (WOF) and City Fire are all on the scene battling the flames together.
SANParks' Merle Collins said Friday that more firefighting crews will be deployed to the area, as well as additional aerial support.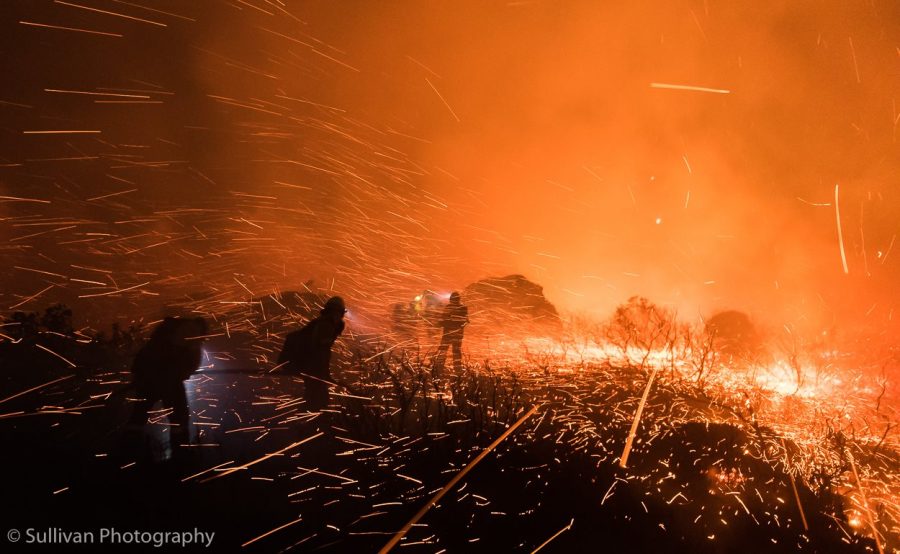 "It's burning quite high up on the mountains and it's definitely spread over to the back table of Table Mountain National Park," said Collins.
According to WoF, Helicopters and Fixed Wing Aircraft are enroute to Cape Town right now.
"Three Working on FIRE HUEY HELICOPTERS and 1 Fixed Wing, Spotter plane has been dispatched to Cape Town on request from Table Mountain National Park to assist with the ongoing fire in Campsbay, Cape Town."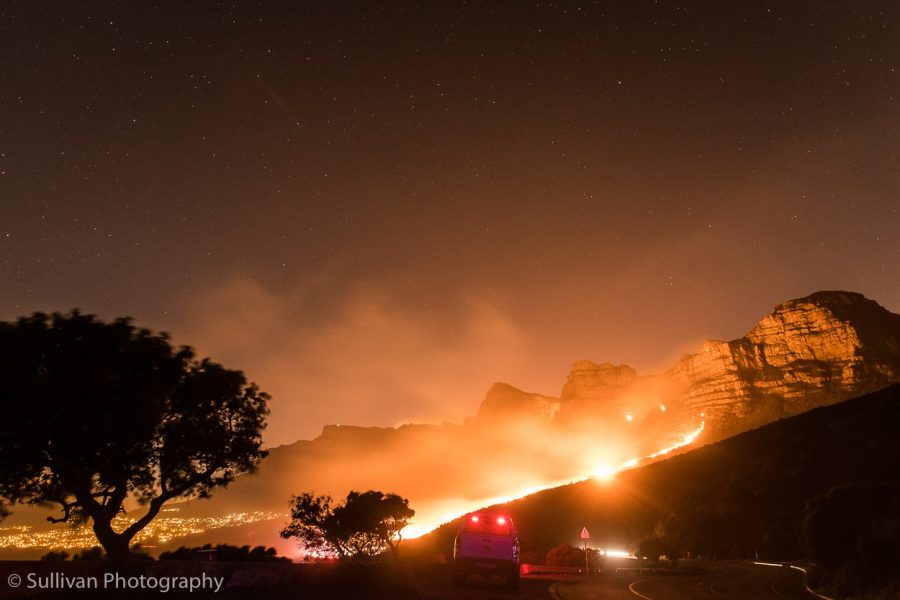 So far the fire has burnt close to 200 hectares of veld, and is currently ongoing.
This morning Victoria Road remains closed in both directions, and motorists are asked to please avoid the area and allow emergency vehicles access.
Unfortunately the weather prediction for today is for 40km/h South Easterly winds coming in… with the temperature reaching about 30°. "That is a concern," says WoF.
UPDATE – Helicopters have arrived on the scene:
LIVE #12ApostlesFire #CampsbayFire First Helicopter arrived on scene https://t.co/sB6kKJkSUG

— Working on Fire (@wo_fire) October 13, 2017
Please see Justin Sullivan's latest update below:
MORE
To view more photos of the #12ApostlesFire, please visit:
www.facebook.com/SullivanPhotographyZA/
Smoke column from #12ApostlesFire can be seen from #Winelands / Stellenbosch area. pic.twitter.com/4XAL37KU7O

— VWS Wildfires (@vwsfires) October 13, 2017
Looking quite apocalyptic #12ApostlesFire #campsbayfire #tablemountain @vwsfires @TableMountainNP @CityofCT pic.twitter.com/D3emyrqke1

— Irene McC Cape Town (@IreneMcC) October 13, 2017
Video of 12 Apostles Fire when it began on  Wednesday: