South African photojournalist Brent Stirton has scooped the grand title of Wildlife Photographer of the Year 2017 for a photo he captured of a de-horned black rhino, after a poaching kill, in Hluhluwe-Imfolozi Park.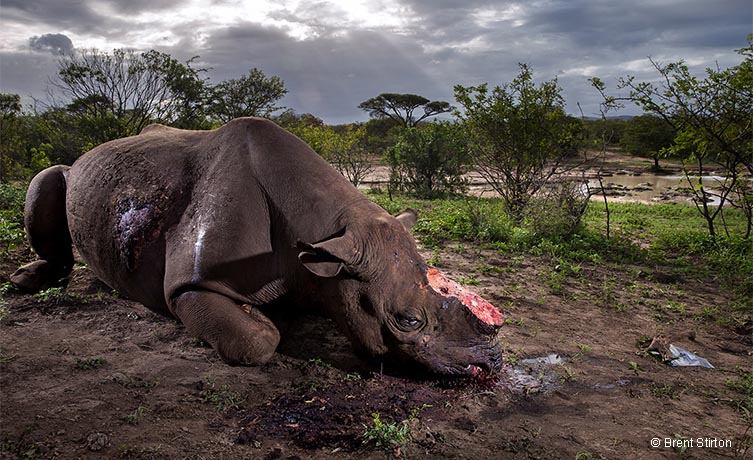 The image – Memorial to a Species – was chosen by an international panel of judges as the winning picture from over 50,000 entries into the prestigious competition. Entries came from 92 countries.
The photo will be available to view at the 53rd Wildlife Photographer of the Year exhibition, along with 99 other photographs. The Exhibition opens tomorrow, Friday 20 October 2017, in London at the Natural History Museum.
Brent's photo highlights the tragedy of the once numerous black rhino which is now critically endangered because of poaching. This particular rhino is believed to have died eight hours earlier, killed by members of the local community, living less than 5km away. The autopsy and postmortem showed the rhino did not die immediately but ran a short while before falling to its knees, and then being shot again.
Competition judge Roz Kidman Cox said: "To make such a tragic scene almost majestic in its sculptural power deserves the highest award. There is rawness, but there is also great poignancy and therefore dignity in the fallen giant.
"It's also symbolic of one of the most wasteful, cruel and unnecessary environmental crimes, one that needs to provoke the greatest public outcry."
Brent said that this crime scene was just one of over 30 that he visited whilst covering this story.
Hope…
Sir Michael Dixon, Natural History Museum Director, says "Brent's image highlights the urgent need for humanity to protect our planet and the species we share it with.
"The black rhino offers a sombre and challenging counterpart to the story of Hope, our blue whale.
"Like the critically endangered black rhinoceros, blue whales were once hunted to the brink of extinction, but humanity acted on a global scale to protect them. This shocking picture of an animal butchered for its horns is a call to action for us all."
Richard Sabin, the Museum's Principal Curator of Mammals, believes the image is crucial for encouraging dialogue and debate about international conservation issues.
He says, "The Wildlife Photographer of the Year competition isn't just about beautiful images and technical ability – it is also about provoking and stimulating debate."
Durban-born Brent (48) has won multiple awards during his career. He is senior correspondent for Verbatim and Getty Images, and shoots mainly for National Geographic magazine.
He also works regularly for Human Rights Watch, The New York Times Magazine, Le Figaro and GEO magazine, and is a longtime photographer for WWF.
Some of the other photos in his story include: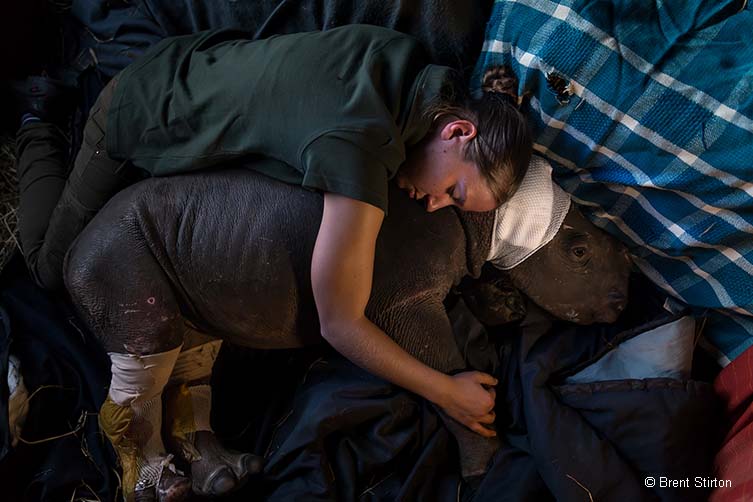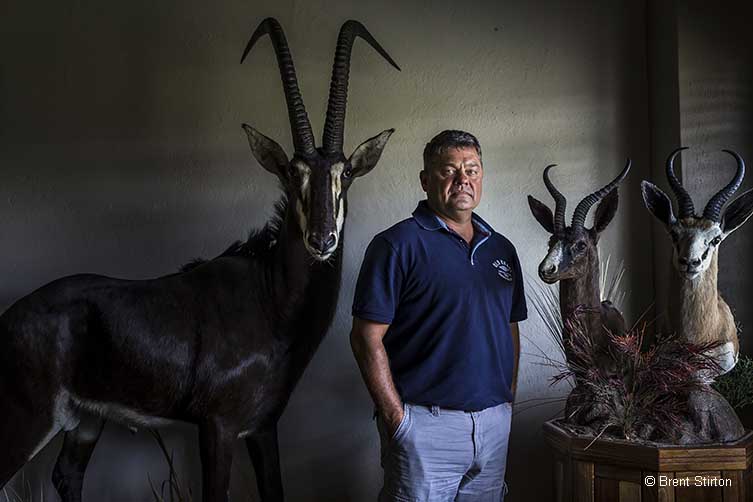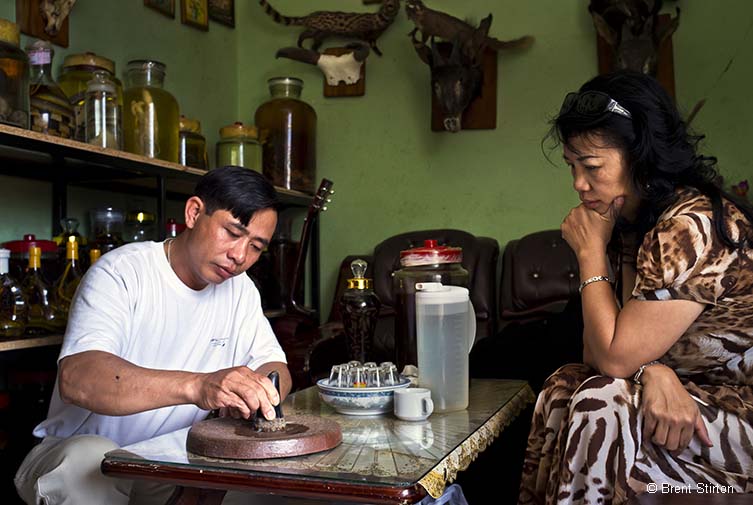 View more photos and details: www.nhm.ac.uk/discover/the-brutal-reality-of-rhino-poaching.html