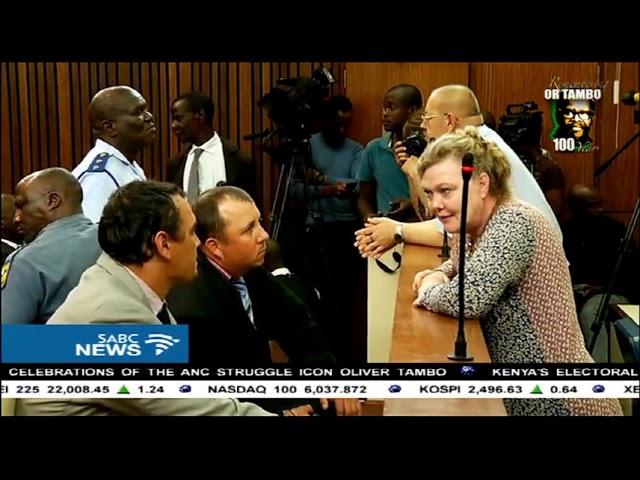 Theo Jackson (30) and Willem Oosthuizen (29) have been sentenced to 19 and 16 years imprisonment respectively, five of which are suspended, after they were found guilty of attempted murder, kidnapping, intimidation and defeating the ends of justice, in the #CoffinAssault case which made headlines around the world.
A video of the two forcing Rethabile Mlotshwa into a coffin, while threatening to burn him alive, went viral and led to their arrest.
South Africa's Arts and Culture Minister Nathi Mthethwa said: "We welcome the sentences handed down on the #CoffinAssault culprits who were respectively sentenced to 11 & 14 years direct imprisonment.
"These prison sentences should serve as a stern warning and illustrate that we will not tolerate racism in our society."
The State said the two are not candidates for rehabilitation and their leave to appeal has been dismissed.
There were celebrations in court as Judge Sheila Mphahlele delivered the sentencing in the Middelburg Magistrate's Court.
The DA's Provincial Leader in mpumalanga, James Masango, said: "This sentencing indeed sends a strong message that racism in any shape or form will not be tolerated in South Africa… Racism has no place in South Africa and today, justice was served."
#CoffinAssault pairs' application for leave to appeal their sentences have been dismissed. Here's @malungelob with more. Courtesy #DStv 403 pic.twitter.com/6nMZyo0rLP

— eNCA (@eNCA) October 27, 2017