South African author Jacques Pauw has posted a message Sunday on what people should do who have downloaded illegal PDF copies of his explosive new book about President Jacob Zuma and the ANC, "The President's Keepers".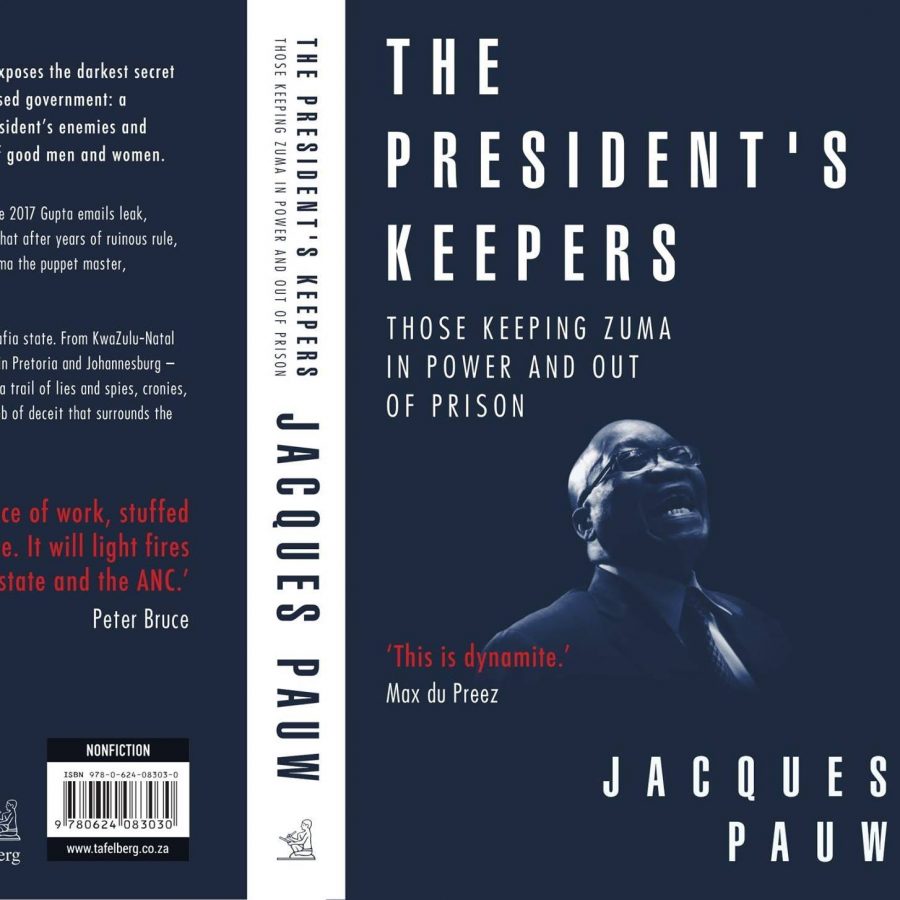 He writes: "I have been inundated with requests from people who want to pay me for the free PDF copies of The President's Keepers that they downloaded from the internet."
He says he will not accept any money and instead asks:
if you have a PDF copy and can afford to buy a book, please do it. Erase the PDF and buy a book or the kindle version.
If you can't find a book now, read the PDF but you should still order a book.
If you cannot afford a book, go for it and read it. You have my blessing.
Pauw says: "This is not about money. It is about your support that is going to enable us to legally lock horns with SARS, the State Security Agency and whoever else drags us to court. We face the potential of a multitude of legal challenges, both criminal and civil."
He says those who read the book will realise that that is the State's tried and tested strategy, to legally wear out their enemies.
Pauw commends the "incredibly brave" Nasionale Boeke and Tafelberg for publishing the book which has already incurred "substantial legal costs in the run-up to publication. It has the potential to be massive.
"According to the SSA, it will start this week when they bring an urgent application to remove the book from the shelves. We are not intimidated. We are printing even more books. Just Exclusives Books has ordered another 15,000 copies. There will be books available. You can order so long if you can't find a copy right away."
Pauw has also shared messages on his facebook page which reflect the courage and heroism displayed by him and his publishers at this time. "A MAN WITH BRASS BALLS AND A FIGHTER FOR JUSTICE WHO WILL NOT LEAVE A STONE UNTURNED TO EXPOSE THE TRUTH" says one. "One can only salute the patriotism, courage and perseverance of Jacques Pauw and NB publishers. I think Madiba, Tambo and Biko would have been proud of them," says another.
Activist Mashudu Mukhola writes: "JACQUES PAUW 'S BOOK DESTROYS THE ANC; PAUW MERCILESSLY HITS THE ANC BELOW THE BELT.
"There is fear that Jacques Pauw has destroyed the ANC. The whole ANC, the South African State Security etc are doing everything in their power to make sure that South Africans don't read the book. The book is selling like hot cakes and there is no way that the ANC will stop that.
"There are many books written about Zuma but Jacques' book has sparked a lot of fear in the ANC circles, the ANC is actually paralysed by this book and they are thinking of censoring all the books, the press and films in South Africa.
"It is now crystal clear to everybody, the ANC is not a democratic organisation, they stand for censorship, corruption, state capture, nepotism, fighting against integrity etc
"The ANC is a very weak organisation, if the ANC could be destroyed by a book ( or a few pages) then my brotherly advice to all the ANC supporters is that they must look for a new political home, at this rate 2019 will be a disaster!…"
The ebook can be ordered on Amazon.