On Tuesday afternoon, SAPeople shared a video of a dwarf chameleon giving birth in Knysna. A lot of people were quick to criticise Aldo Kleyn for not putting the chameleon down in its 'natural' environment. But Aldo is actually an animal hero – he hand reared this little chameleon, and it is one of the few animals he could rescue during the devastating Knysna fire storms.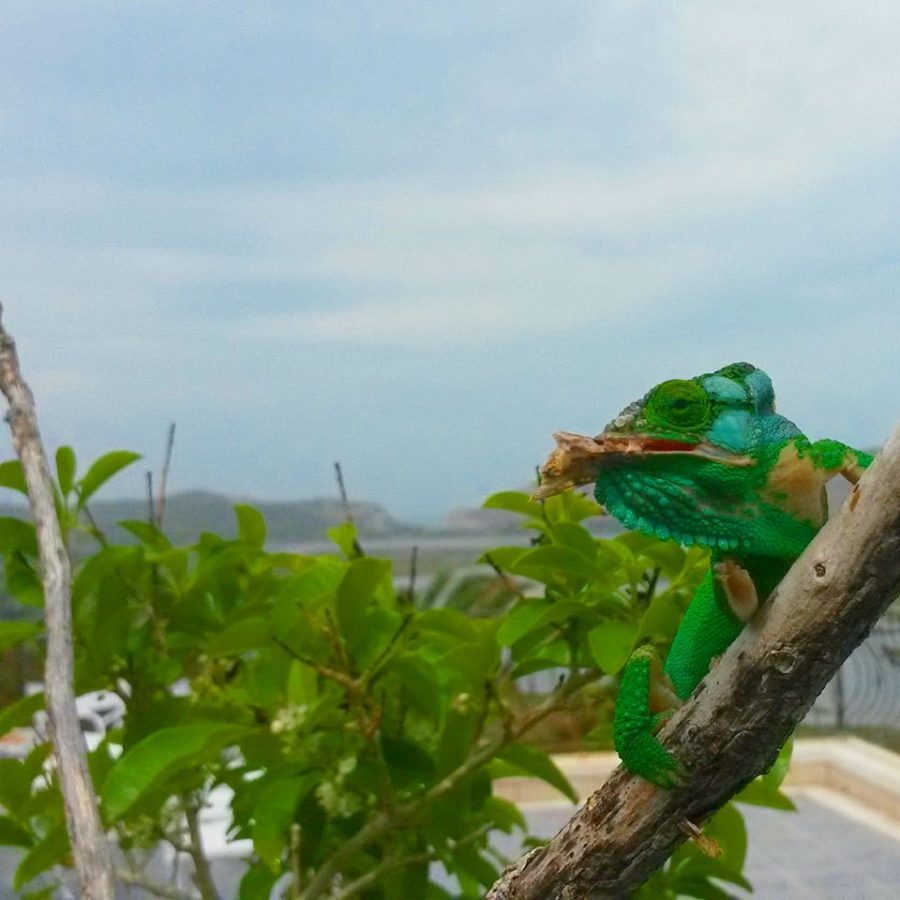 Since then , based on the fact that he managed to save just a few of his animals there are now more than 20 new Dwarf Chameleons in Knysna! He is actually one of the least selfish and most humble people you'll ever meet.
Here's Aldo's message:
Hi everybody ✋? thanks for sharing my post and yes Kate Rosekrans she was feeling very threatened by the male in their tree…so she climbed down and reached out with both her arms to me… like she always does, when she needs special attention… and by the way, we have a mutual understanding an we understand each other on another level of communication… she then climbed onto my hand and a minute later had the first baby… we calmly sat together in a safe distance from the on looking male that had his eyes on the little ones… like he's been doing for the 9 years I've had him…
The very first time she gave birth, he started eating the young as they were born!
She stayed on my hand after a few attempts to place her on another plant
The whole thing took one hour… and afterwards she wanted to return to her little tree again… the male was curious and circling her searching for the babies…but I've already put them in my incubator tank for their own protection against the five different bird species that feeds on them and it's also climate control of the next six to seven months…
In the past 11 years I've been breading the Cape dwarf chameleons…I've manage to return more than 300 health chameleons to the Knysna forest for future generations on this planet ?
So we live and learn …
Please don't hesitate to contact me for any more info … thanks!
?
The Knysna dwarf chameleon giving birth to 18 babies…

Posted by Birgitt Heyer on Tuesday, November 14, 2017