Western Cape resident Juliette Thirsk caught sight of this Cape Cobra taking a swim at a beach in the Western Cape of South Africa last week.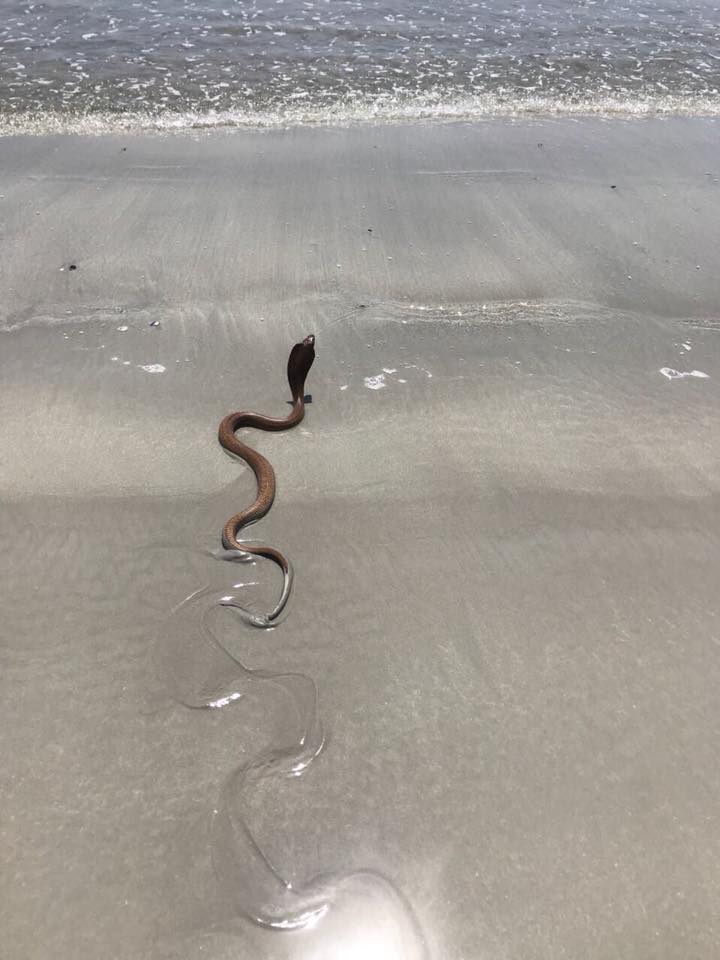 Juliette posted a photo and video to Snakes of South Africa's facebook page saying: "Spotted this Cape Cobra (I think) taking a dip in Paternoster."
In November 2014 there were also a few sightings of Cape Cobra snakes on the beach in Hout Bay, as well as  a large mole snake slithering through the sand on a small beach near Mossel Bay, and at Blouberg.
Experts at the time said it's the time of the year – this season brings the snakes out. Usually they remain in the bush and dunes.
The Cape Cobra is unlikely to attack unless it feels threatened. Its venom is 'neurotoxic' (destroying nerves) but snake experts say that although anti-venom is useful because it can help the venom leave one's body quicker, it's not vital for survival.
Watch Cape Cobra takes a dip at Paternoster, South Africa
Woman Bitter by Forest Cobra in KZN
Meanwhile, in more serious snake news – a woman in KwaZulu-Natal has apparently been hospitalised after being bitten by a Forest Cobra on Sunday. The cobra is found northwards from Ballito to Mozambique, and is potently neurotoxic and cytotoxic.
Fred Lubbe posted the following message on Tuesday morning to the Snakes of SA page, after speaking to the woman's sister who told him:
"Hi Fred it was a Forrest Cobra and happened at Mtunzini backpackers, she was alone at the time, when she got to the owner the snake was still wrapped around her arm. She was bitten on the neck and hand twice. She is at Ngwelezane which we have been assured is the best place in SA for her xx."
Fred said: "She is still on a ventilator. Please all keep her in you prayers."