Thanks to awesome talent, and the support of friends and strangers, South African fashion designer, stylist and photographer Lebogang Motsagi is living the dream in London at the moment… exhibiting at The Brick Lane Gallery (head down there if you're in the UK – you won't be disappointed).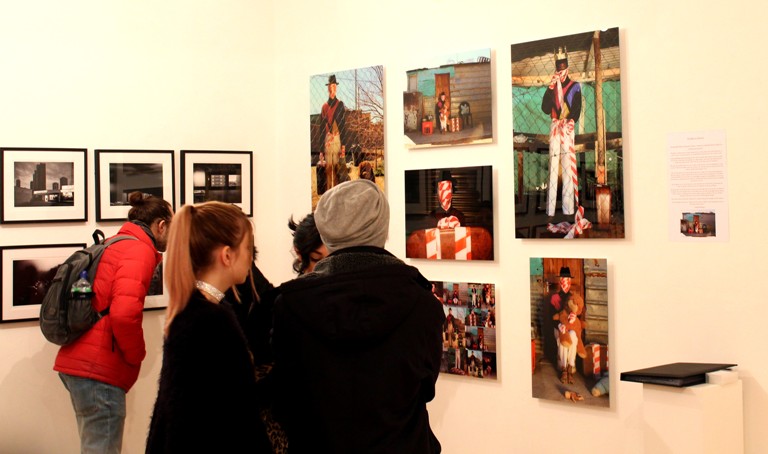 Before setting off on his exciting adventure, the artist and orphan – originally from Kimberley – thanked everyone who helped him by sharing, donating and retweeting his messages so that he could afford to travel to the UK, after receiving the prestigious invitation to show his work to a new international audience.
His special thanks went to several people including Angela Paton… a South African expat whom he'd never met, but who took him into her family and offered him accommodation in London after seeing an appeal for help on Facebook.
Angela told SAPeople: "We have been so impressed with his drive and ambition in fulfilling his goals. He is quite a remarkable young man!"
Lebogang was adopted by a church at the age of 14 after he lost his whole family. The story of his dream and determination to be a fashion icon made news in South Africa a couple of months ago, as he campaigned to raise the funds for his trip to London.
He is so grateful to all who "literally made my dream come true. If we can continue supporting & showing one another love in the same way you guys did to me, surely we will grow to not only become better individuals, but a better and prosperous nation as well."
Speaking to SAPeople from his exhibition – "Thoughts In A Suitcase" (The life of a wandering man) – Lebogang said: "I didn't really know the depth of my work or what my art was capable of doing to people, until opening night."
Thoughts in a Suitcase is part of the 'Photography Now' exhibition – it's the most powerful body of work Lebogang believes he's ever produced and consists of seven images and two short films.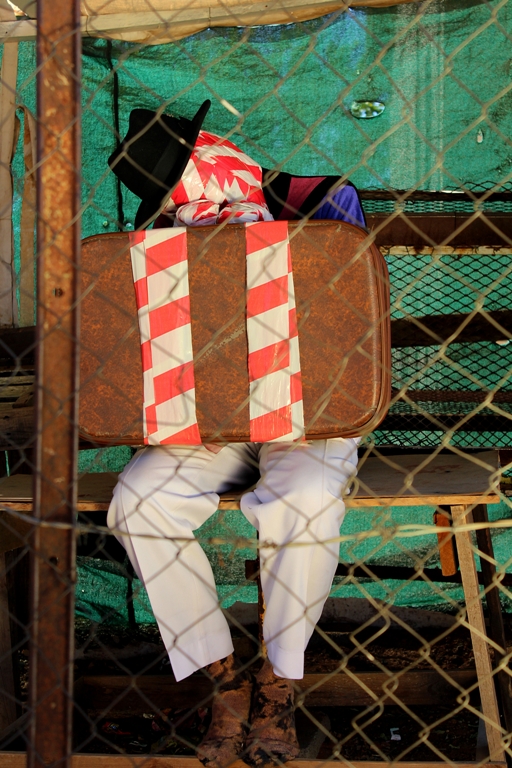 Lebogang says: "During the show, I met these two beautiful Italian girls, one of them, named Julia, was one of the photographers who was also exhibiting. Julia and her friend, Luna Rizzo, were the two amongst the few that cried after watching my films. Later that night, one of the other photographers, somewhere in his mid-40s, asked me to replay it. He was very touched as well.
"I later then had a chat with the manager and one of the staff members about the series and they ended up having tears run down their faces too.
"This was a very emotional moment for me and I will forever be grateful for the life that the Almighty has given me. I was very proud to have come this far with my work and to have also represented both Galeshewe and South Africa abroad."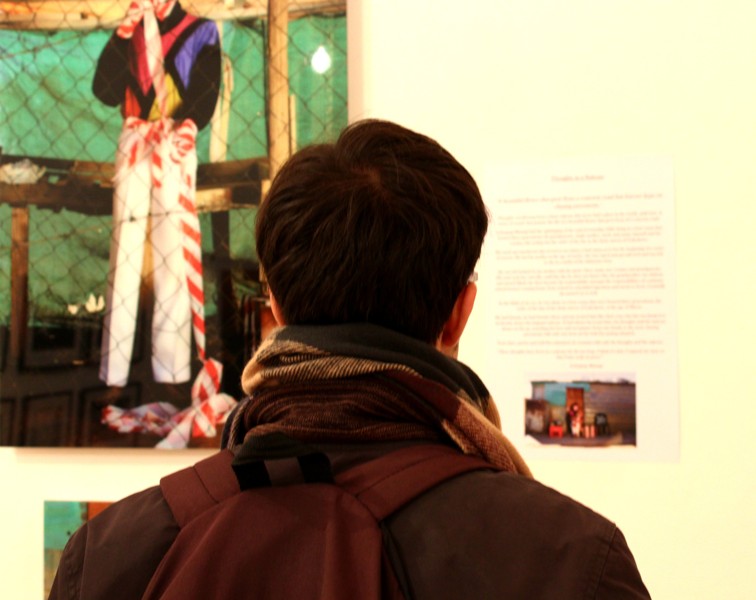 "It has been a very painful journey, but I am proud to say that I have no regrets whatsoever.
"Even though I miss my family, creative partners, business partners, homies and the old people back home. The day when you realise that other people's lives depend on your art/creativity/work/calling etc. is the day you will stop being mediocre, and start creating art that has more substance."
He promises to continue flying the flag for both South Africa and Galeshewe as high as he can. "Thy shall continue telling our untold blaq stories through thy work. GOD IS NOT DEAD! #ThoughtsInASuitcase, United Kingdom"