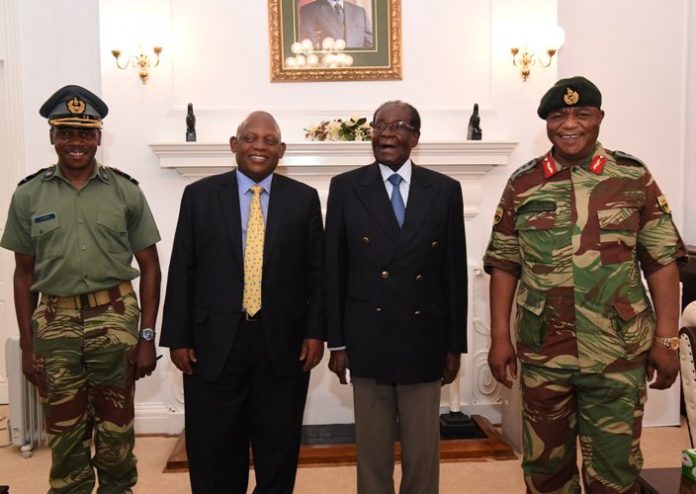 International news channel, CNN, has claimed that President Robert Mugabe has "agreed to the terms of his resignation and a letter has been drafted".
CNN says they were given their information by an official source privy to the negotiations. The source alleged that the army generals have capitulated to several of the 93-year-old leader's demands… including that he gets to keep his private properties, and that he and his wife Grace (who was the trigger for last week's non-coup coup) enjoy full immunity.
In a twist, it was also revealed that Mugabe's confusing speech last night in which he was expected to – but didn't – resign, was actually to "ensure the veteran leader openly declared the military's actions to be constitutional".
In the speech Mugabe had said that the 'operation' had not been against him, and that it was neither a threat to the constitution "nor was it a challenge to my authority as Head of State of Government, not even as Commander in Chief of the ZDF". (View details of Mugabe's speech here.)
Mugabe's party – Zanu-PF – announced on Sunday morning that Mugabe has until midday Monday to resign or they will meet on Tuesday to impeach him.
Read the full article on CNN here:
http://edition.cnn.com/2017/11/20/africa/zimbabwe-mugabe/
UPDATE 12H30: The deadline has passed with no word from President Mugabe. According to Reuters, Zanu-PF is set to meet at 14h30 to discuss impeaching Mugabe.