South African chef Chantel Dartnall was named the BEST "Lady Chef in the World" at the awards in Poland last month. And this weekend her restaurant – Restaurant Mosaic in Elandsfontein, Pretoria – was named the second best restaurant in South Africa. (Secretly we wish Mosaic had come first… but that honour went to the incredible The Test Kitchen, so congrats to them!)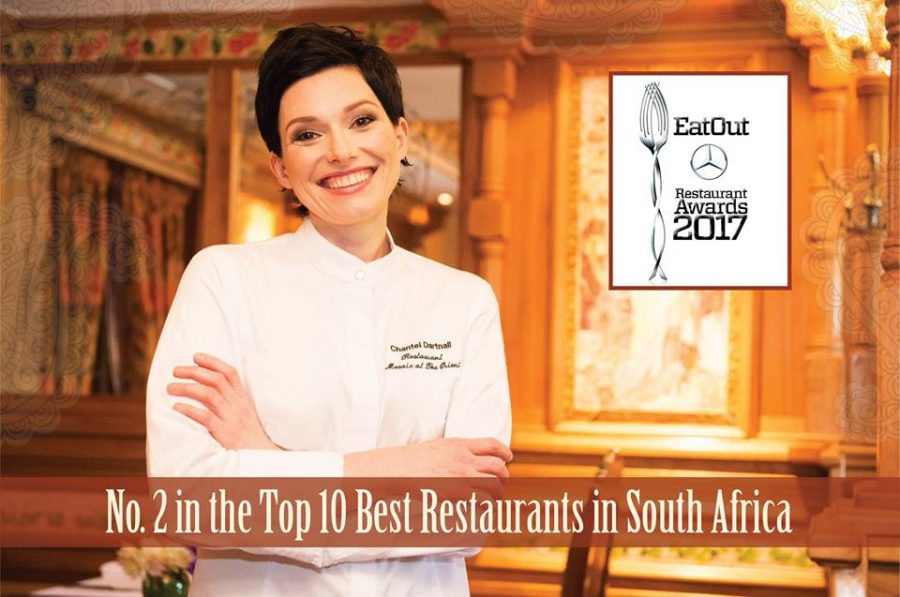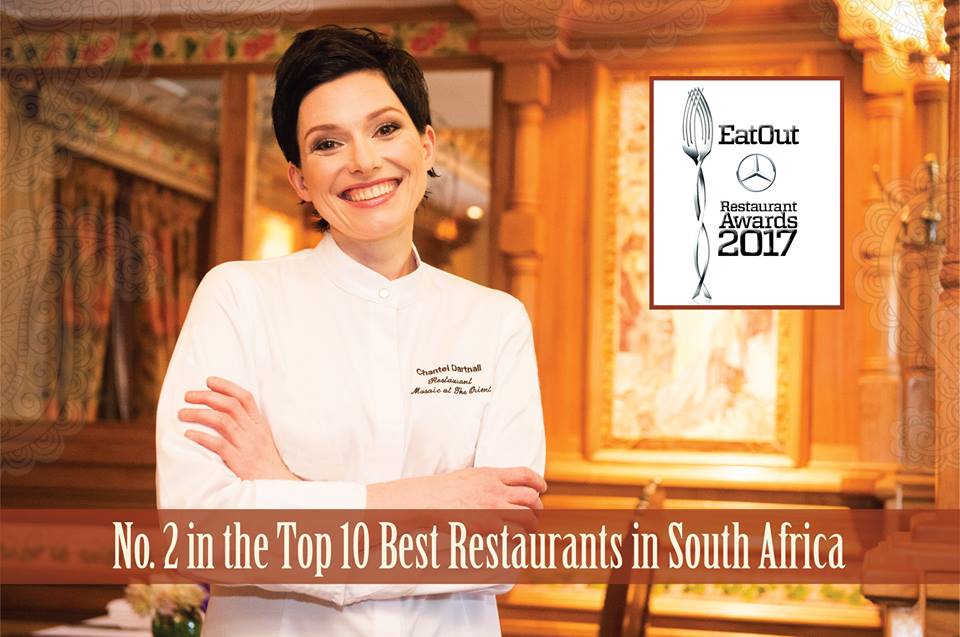 Chantel hopes that that top spot will be Mosaic's next year! The Eat Out Awards were held at the Grand Arena, Grand West in Cape Town on Sunday 19 November.
Writing on Facebook, Chantel said: "It is such an honour to be placed at number 2 – Restaurant Mosaic has moved up from the number 5 spot last year and it is such an overwhelming and rewarding feeling to know that our whole team's hard work, dedication and passion has been recognised and has touched so many people.
"We love our patrons and we look forward to do even better next year."
In the entire Top 10 list, Mosaic was the only restaurant not located in the Western Cape!
The Top 10 restaurants in South Africa (according to Eat Out) are:
1. The Test Kitchen (Woodstock, Cape Town)
2. Restaurant Mosaic at The Orient (Elandsfontein, Pretoria)
3. The Restaurant at Waterkloof (Somerset West)
4. Chefs Warehouse at Beau Constantia (Constantia, Cape Town)
5. Greenhouse at The Cellars-Hohenort (Constantia, Cape Town)
6. Camphors at Vergelegen (Somerset West)
7. La Colombe (Constantia, Cape Town)
8. The Shortmarket Club (City Bowl, Cape Town)
9. Overture (Stellenbosch)
10. The Pot Luck Club (Woodstock, Cape Town)
So if you're hungry, you know which province to visit!
Camphors, the signature restaurant at 317-year- old Vergelegen Estate in Somerset West, was also delighted to be a winner on the night. It not only scooped sixth place but also won the Eat Out Sustainability Award. Camphors was opened five years ago this month, and is named after five giant camphor trees on the estate where it's located among beautiful gardens on the banks of the Lourens River, against a landscape of dramatic mountain scenery.