A major water outage in the greater Sandton area this week – caused by a burst pipe – resulted in schools, hospitals, homes, restaurants and businesses having to resort to desperate measures to cope without running water. Comedian, writer and consultant Viv Vermaak shares her experience…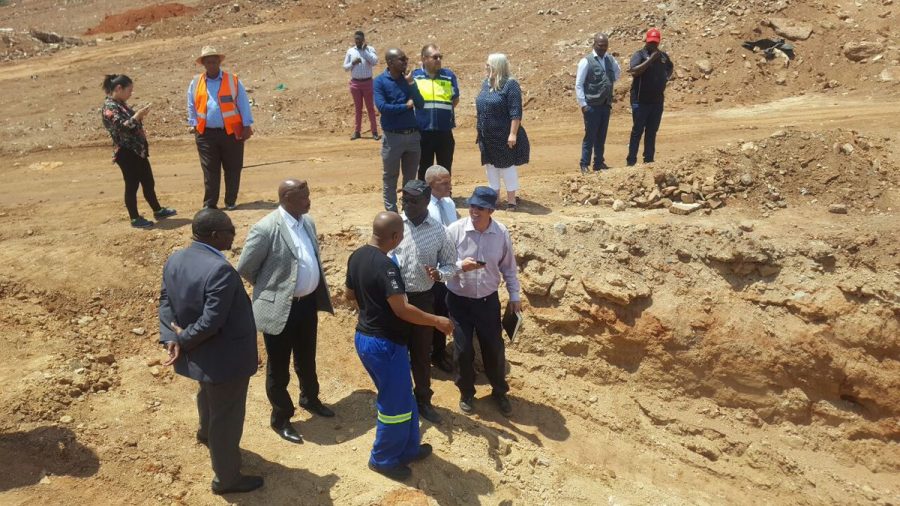 Viva Sandton Water Shortage! Viva!
There is nothing more unifying and equalizing than a kakhuis queue.
Madiba being appointed President in 1994? Not bad.
Rugby World Cup victory in 1995? Nice try.
EFF and BFLF protesting for land back? Pffft!
Let me tell you, the recent water outage in Sandton, the country's richest area, has done more for reducing us to equals than any other event in recent history.
You cannot gippo a kakhouse queue. No matter your colour, your rank or hastiness in a kakhuis queue. (You might make an argument about the physical urgency of the matter, but it will be left up to the group to decide.)
It is a glorious, though smelly way organized anarchy, libertaniasim with a conscious, democracy of the majority – and true political freedom.
I work in a corporate environment and it filled me with great joy when I witnessed 'White Monopoly Capital' queue with the 'huddled masses' for the paltry porta-loos they installed when the water ran out a few days ago. No favouritism. 'The Suit' had to queue behind 'The Overall." If I can borrow a phrase from our President: "Heh-heh'heh'. Our skin colours might be different, but our shit is the same colour.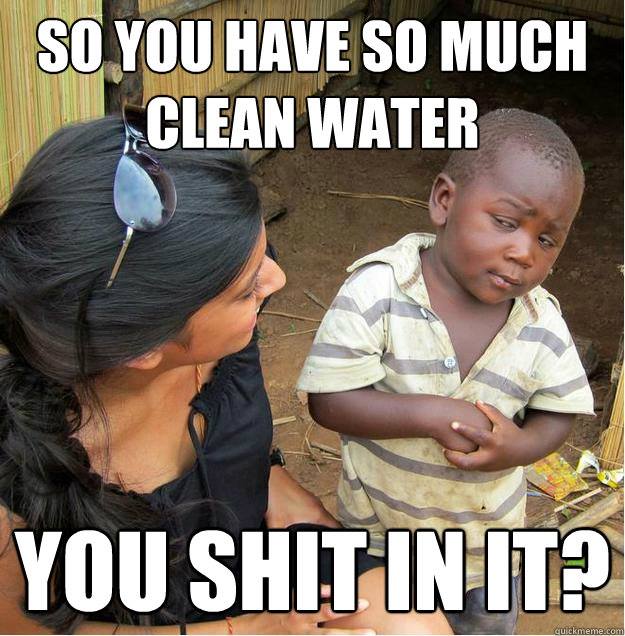 So today, I found myself in that queue of heaving people queueing for the porta-loos, sweltering in the heat, smelling of the plague. Clients in front of me, Senior Personnel behind me, all within hearing and olfactory distance.
And I thought: "Maybe I should just keep it in. The next meeting is an hour and it will take me an hour to get to an area where there is water."
Then I thought:
F*ck it. Simunye. We are one!
(Pity I took laxatives last night…)
#watershortage
***
Joburg mayor Herman Mashaba has visited the burst pipe site and tweeted this afternoon: "I would like to appeal to our residents to be patient with us as we focus on the repair of these massive pipes burst. I will issue a comprehensive statement later to provide extent of the problem…"
I came to see the sight where the pipe burst that caused the huge issues in the North in @CityofJoburgZA this week. #JoziInfraCrisis pic.twitter.com/Fn8ADzV4Ov

— Herman Mashaba (@HermanMashaba) November 23, 2017
MORE
Follow Viv Vermaak on Facebook:
www.facebook.com/viv.vermaak
Follow Viv's Daily Zumpie page:
www.facebook.com/dailyzumpie/