The Office of the ANC Chief Whip in Parliament has written to the Broadcasting Complaints Commission of South Africa to lay a formal complaint against the Africa News Network 7 (the allegedly state-captured ANN7) which airs on Multichoice (DSTV) in South Africa.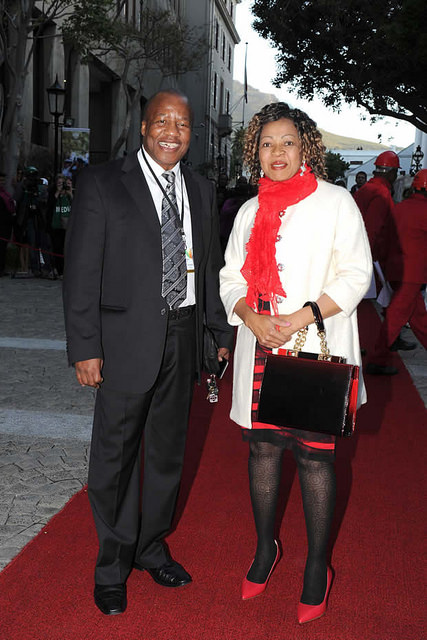 The letter claims that ANN7 "colluded with some members of parliament" to broadcast defamatory remarks against the ANC Chief Whip, Jackson Mthembu; and outlines the defamatory remarks that were made and reveals that the so-called press conference that was held was in fact staged!
On Monday and Tuesday this week, ANN7 repeatedly broadcast "defaming utterances on the ANC Chief Whip" stating that: "The chief whip of the ruling party; Mr Jackson Mthembu has decided to side with the racist Democratic Alliance (DA) on a biased parliamentary debate on state capture. This concession to DA is unprecedented and shows that a pro white monopoly capital faction has emerged inside the ANC parliamentary caucus."
A link of this "press conference" was also posted on their YouTube Channel. (The video has since been removed.)
Mthembu says ANN7 ran this broadcast over two days and published defamatory comments without giving him a right of reply to these allegations.
"They failed to be fair, impartial and objective in this instance.
"We also have information which proves that the so called press conference which was held on Monday 27 November, and live broadcasted by ANN7, was in fact staged.
"ANN7 was strangely the only media present at this Presser. We have further information that those who called the press conference were directly communicating with someone at ANN7 while crafting what ought to go into their statement.
"We view the behaviour of ANN7 in contravention of the code of conduct of the BCCSA. We therefore request that the BCCSA rule on this matter," said the letter, which is signed by Mthembu.
According to The New Age, ANN7 has since "apologised for not giving Mthembu a right to reply to the allegations made against him".
Mthembu tweeted that: "It is very embarrassing and unfortunate that the six ANC MPs don't have a basic understanding of how party motions are tabled in parliament."
The MP's suspicions come, apparently, from a lack of knowledge that Parliament allows – through a rotational basis – political parties to introduce motions for debate. This week it was the DA's turn… and they chose 'The Scourge of State Capture' as their Subject for Discussion. It had nothing to do with Mthembu.
"The insinuation that the majority party in parliament can direct the opposition what their motions for debate ought to be, and vice versa; is not only malicious, but also very dangerous to the functioning of a healthy multi-party democratic parliament," Mthembu said yesterday.
These attacks will not deter me , more than anything else , they strengthen my resolve to fight @statecapture corruption . We owe it to SA .

— Jackson Mthembu (@JacksonMthembu_) November 29, 2017