It's the video that everyone's seen on their facebook timeline at some point – a chimpanzee set free that returns to its cage and embraces wildlife conservationist Dr Jane Goodall, in a moment she calls one of the most extraordinary of her life.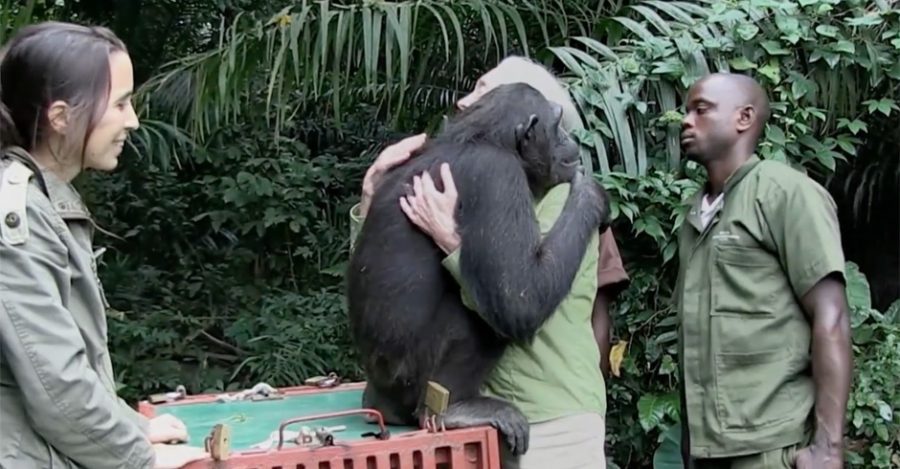 At that point Dr Goodall had never met the chimpanzee, which was rescued and rehabilitated by her talented team at the Jane Goodall Institute's Tchimpounga Chimpanzee Rehabilitation Center in the Republic of Congo. But on the boat on the way to the island, where the chimp was to be set free, Dr Goodall reassured Wounda through her cage.
She was rewarded with one of the warmest embraces ever. "It was a very very touching moment, one of the most amazing things that has ever happened to me," says Dr Goodall.
Now there's a follow-up to see what has become of Wounda since she was released. Narrated by former 007 James Bond star, Pierce Brosnan, the new video reveals that it's been a beautiful happily ever after ending for the chimp.
Wounda has been accepted into a group of other rescued chimpanzees as the alpha female, and now has a son… named Hope; and a best friend who dotes on her child as much as she does. For 'Wounda' (which means 'close to death'), her's has certainly been a story of Hope…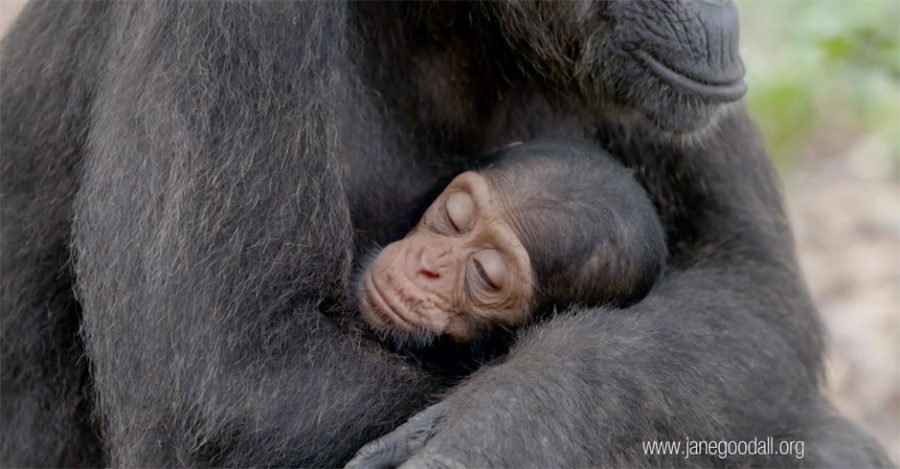 Read the full story on Jane Goodall's website here.
A sneak peek at the new video narrated by Pierce Brosnan
You may have seen Wounda in this video depicting what Dr. #JaneGoodall calls one of the most extraordinary moments of her life. Now, there's a new chapter. Today, your story connecting you to Wounda & Tchimpounga is only just beginning… https://t.co/3qXYNVtOVA #woundashope pic.twitter.com/oBLuU9UYzX

— JaneGoodallInstitute (@JaneGoodallInst) December 5, 2017
Watch the full video here.
Original Video: Wounda's Journey with Dr Jane Goodall
P.S. It's important to note that Dr Goodall and her Institute do not endorse handling wild chimps and support the #StopTheShow campaign making people aware that "your #wildlifeselfie is NOT cute".